By Andy Brack, editor and publisher  |  Across the country, people are devastated by news that Charlestonian Pug Ravenel died over the weekend.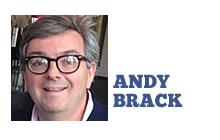 Many in South Carolina got to know him back in 1974 when he ran a new kind of political campaign, the campaign of a reformer just after Watergate.  He launched the modern campaign in South Carolina using polls, media and enthusiastic volunteers.  He came in first in a seven-way Democratic primary.  But as the general election approached, the power elite of the state's top party took the election from him, questioning his residency, even though he grew up in Charleston and his heart was always in South Carolina.
But that governor's race wasn't Ravenel's first encounter with newspapers and headlines.  A decade and a half earlier, he became pretty well-known across the country as the star quarterback for Harvard's football team.  At 5 foot 9 inches tall and 160 pounds, the scrappy Ravenel pushed the team to experience and enjoy winning from 1958 to 1960.
According to a May 1959 story in The State newspaper, "Whenever Harvard men get together they talk about football and Charles DuFort Ravenel, 160 pound sophomore quarterback from Charleston and one of the most spectacular players in the Ivy League.  They talk about his running, his passing ability, his hunger for winning and the way he inspires the team."
One former Harvard football captain added in a 1959 Sports Illustrated profile about Crimson football and Ravenel, "What Ravenel does is play so hard, with so much desire, everyone else on the team gives all he's got."
When asked by SI reporter Roy Terrell what he sought in college, Ravenel, a scholarship player who dreamed early of being a lawyer but who eventually became an investment banker, said, "Common sense. I don't want to be a man who has so much knowledge he doesn't know what to think. I want to be a good practical lawyer. I don't want to be the kind of man who coasts along. I want to be out there in front using my head, not with a lot of pretense, but just saying my piece and having it make sense."
A look at the career statistics of Ravenel, called "Charlie" at Harvard, shows he had the fourth highest number of rushing touchdowns (9) in 1959 and highest number of points (54) that year in the Ivy League.
Known in Charleston as "Pug" after he got a broken nose –one newspaper observed it healed nicely – Ravenel's senior year was cramped by injuries that started in the team's second game in 1960 against the  University of Massachusetts.  As shown in this video of football highlights,   he got "folded into the blocking pile," an announcer observed.
Ravenel's intensity on the football field – his zeal to be the best – stretched into the political arena years later when he inspired young men and women who wanted to change how politics worked in the state.  His "reformer" spirit guided newcomers like Joe Riley, who became Charleston's longtime mayor.
Ravenel, who later ran unsuccessfully for U.S. Senate against Strom Thurmond in 1978 and for Congress two years later, outlined a new path in politics in South Carolina.  As one Facebook observer noted, "South Carolina lost so much for not electing him three times."
We'll miss Pug's intensity, his piercing intellect, his openness to new things and his thoughtful energy fueled by ideas and common sense.
Charles DuFort Ravenel, 1938-2017.  Rest in peace.
* * *
In our sister publication, Statehouse Report, a Friday column focused on the "culture of coziness" that permeates Columbia – something Pug Ravenel knew too well about.  An excerpt:
"By its very nature, the Statehouse is a place that encourages this culture of coziness.  Some would argue that such a clubby culture breeds corruption.  But just like all married people don't have extra-marital affairs, all legislators don't stray from the ethical path.  The vast majority serve with honor and shouldn't be tainted with suggestions of corruption.
"So what can be done at the Statehouse to stop the embarrassing headlines about some elected officials?  Not much, human nature being what it is.
"What would help, though, is for state lawmakers to rely more on their own counsel than on consultants.  It would help for them to be as accountable and transparent as possible, particularly with anything related to money.  And it might help to continue to toughen ethics laws, particularly to ban so-called dark money to thwart people who don't want to be recognized for trying to influence campaigns and public policy."
Have a comment?  Send to:  editor@charlestoncurrents.com.  Like what you see?  Subscribe for free to Charleston Currents.