To the editor: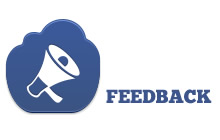 Pug Ravenel was probably the only Charlestonian in the 20th Century that could have made it to the White House. With his charisma, Harvard education, Wall Street connections, and Southern roots; he should have been the one to win the Presidency in 1992.
If he had defeated Strom Thurmond in 1978 he might well have been the one that followed Reagan. So the good ole boys in Columbia shot themselves in the foot – not for the first time though and definitely not the last.
— P.C. Coker, Charleston, S.C. 
Editor's note:  This comment was one of several about last week's article on the late Pug Ravenel.  To view other comments, click here.  To view a revised version of the article in Statehouse Report, click here. 
Tell us what you really think. If you have an opinion on something we've offered or on a subject related to the Lowcountry, please send your letters of 150 words or less to: editor@charlestoncurrents.com. Our feedback policy.