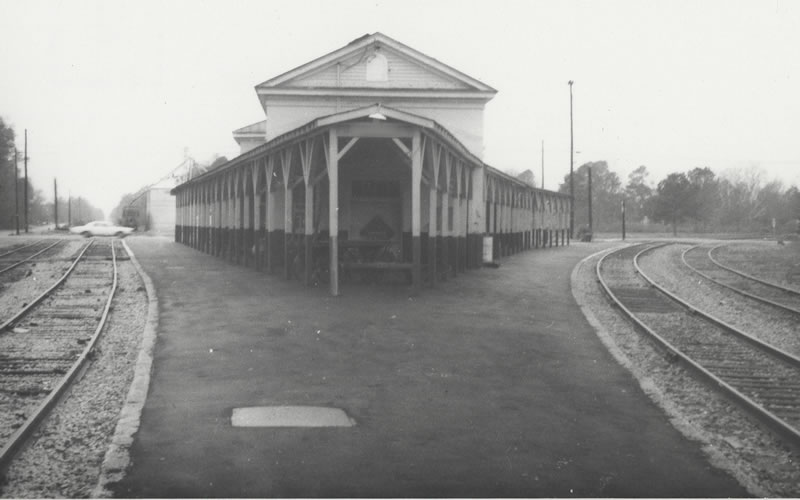 Here's an old photo that might bring back some memories to people in a particular part of South Carolina.  Where is it?  What is it?  Send your guess to editor@charlestoncurrents.com with "Mystery Photo" in the subject line.   Please make sure to include your name and contact information.
Last issue's mystery
The Jan. 22  mystery, "Big gun," is a photo from contributing photographer Michael Kaynard of Charleston.  It's on Sullivan's Island near Fort Moultrie.
Congratulations to several who correctly identified the gun location:  Tom Tindall of Edisto Island; George Graf of Palmyra, Va.; Gary Crossley of Charleston; Chris Brooks of Mount Pleasant; and Bud Ferillo of Columbia;
Tindall provided a bunch of information based on his reading of local history:
"The "Big Gun" in the mystery photo is located at Fort Moultrie on Sullivan's Island. Without visiting the fort to read the brass plaque shown in the picture, one must make a few assumptions about the specifications and history of the weapon.
"Based on the length of the trunnions (9"), and what seems to be a 10" bore, it appears to be a 10-Inch Confederate Columbiad, smoothbore, seacoast, either a Model 1861 or 1862 and often erroneously referred to as the "Confederate Rodman" although it was solid cast instead of hollow casting used in the Union's Rodman. The significance of the longer trunnions (9") on the Confederate adaptation, as opposed to 3.25" on the true Rodman, was the reluctance of the South to waste scarce iron on carriages opting instead to use the readily available hardwood to build acceptable wooden carriages that needed the longer trunnions. It was also 13" shorter and approximately 1,700 pounds lighter than the 10-Inch Rodman to conserve the scare pig iron used by Tredegar Foundry, Richmond in manufacturing.
"While there is no available evidence that the 10" Union Rodmans ever fired a shot in anger during the Civil War (probably due to the Confederate Navy's strategy to run blockage rather than attacking Union ports), the Fort Moultrie Confederate Columbiads saw steady use and never failed. With the Confederate evacuation in February 1865, there was a total of fifteen of these columbiads on Sullivan's Island. Over the years reconstruction and eventual moderation of Fort Moultrie took a toll on the venerable old weapons and many were scrapped, moved to other sites as monuments or buried in the sand. Eventually, the residual guns were dug up and mounted on concrete pedestals in the 1930s. The pictured "Big Gun" was mounted in its present position by the National Park Service in April 1975."
Send us a mystery:  If you have a photo that you believe will stump readers, send it along (but make sure to tell us what it is because it may stump us too!)   Send it along to  editor@charlestoncurrents.com.