(Editor's note: Photographers Michael Kaynard and Cynthia Bledsoe of Charleston recently enjoyed a cruise with stops along the Balkan peninsula in southeastern Europe. Kaynard, our contributing photographer, emphasized how warm the people were and how many of them spoke English and several other languages – vital in an economy that gets tourists from around the world.)
By Cynthia Bledsoe and Michael Kaynard  |  Here are some photos by the camera-totin' pair shot in the town of Mostar in Bosnia-Herzegovina and a few from Korcula, a Croatian island in the Adriatic Sea.
Photos of Mostar, Bosnia-Herzegovina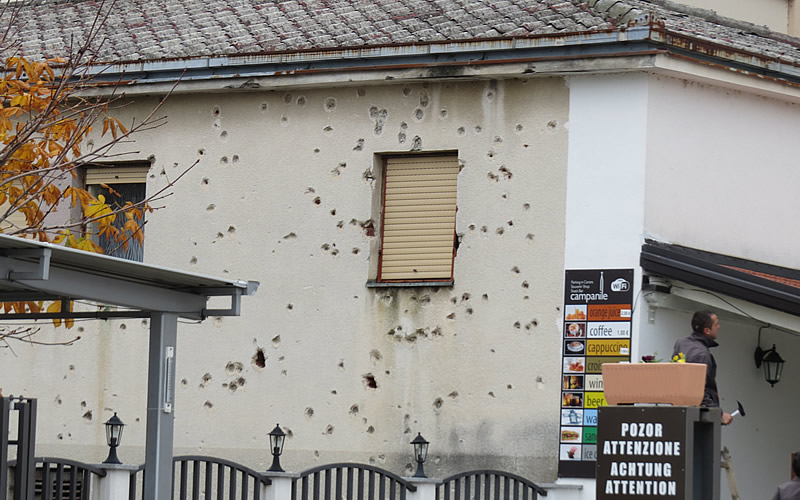 Bullet holes:  There were many signs of war damage throughout the region from the Bosnian war of the early 1990s.  Bullet holes, ruined buildings, collapsed roofs and rubble are all too vivid reminders of the war, they write. (Michael Kaynard photo).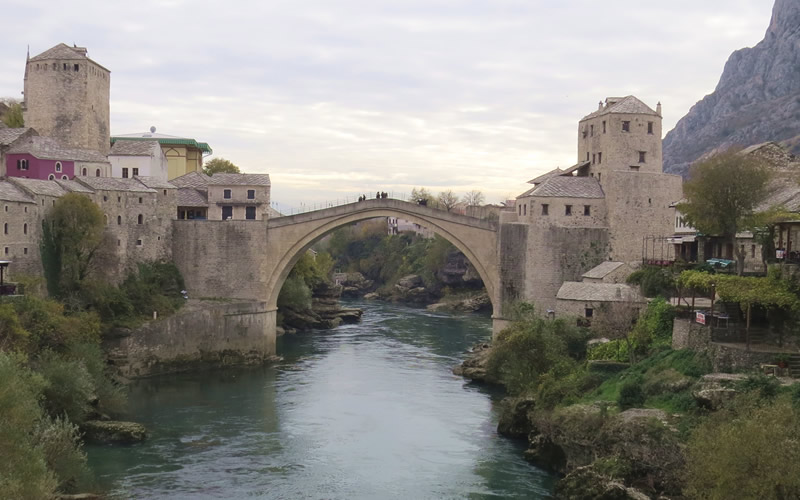 Bridge:  This is the Stari Most, a 16th-century Ottoman bridge that crosses the river Neretva. It stood for over 400 years until it was destroyed in 1993, primarily as a deliberate destruction of a culturally significant icon. A collation of the World Bank, UNESCO and the Aga Khan Trust for Culture formed to oversee the reconstruction of the bridge and the city center of Mostar. The bridge was rebuilt from stones of the original bridge recovered from the river below. It was inaugurated in 2004, with representatives from across the world.  (Michael Kaynard photo).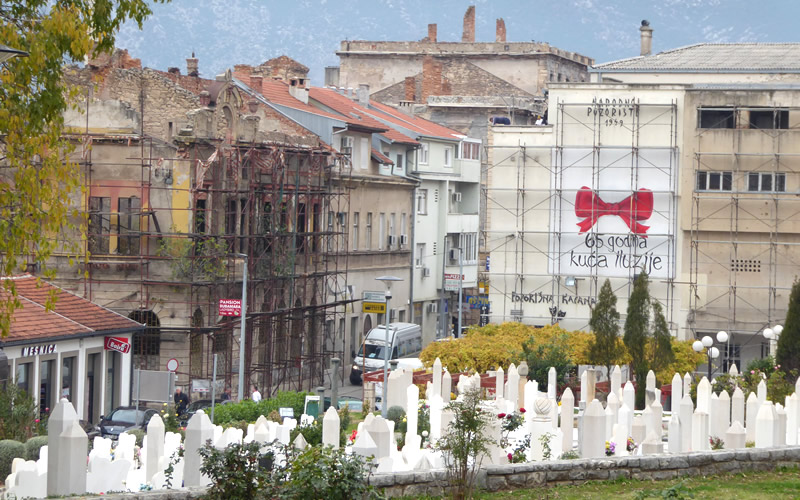 Burial site.  The graveyard is right in the old city and is the resting place of soldiers of what they call the Last War, or what we call the Bosnia War. (Cynthia Bledsoe photo).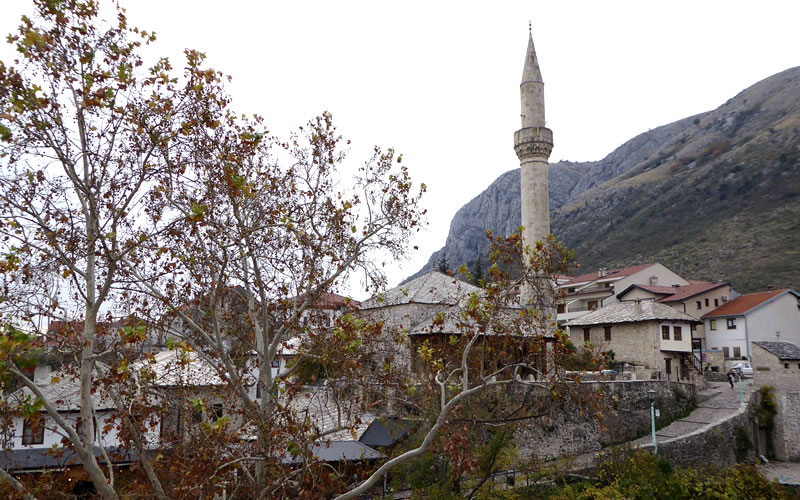 Religion.  This is one of many minarets in Mostar. Our guide said there are 26 mosques.  Mostar is predominantly Muslim, although Catholics and Orthodox churches are there as well. (Cynthia Bledsoe photo).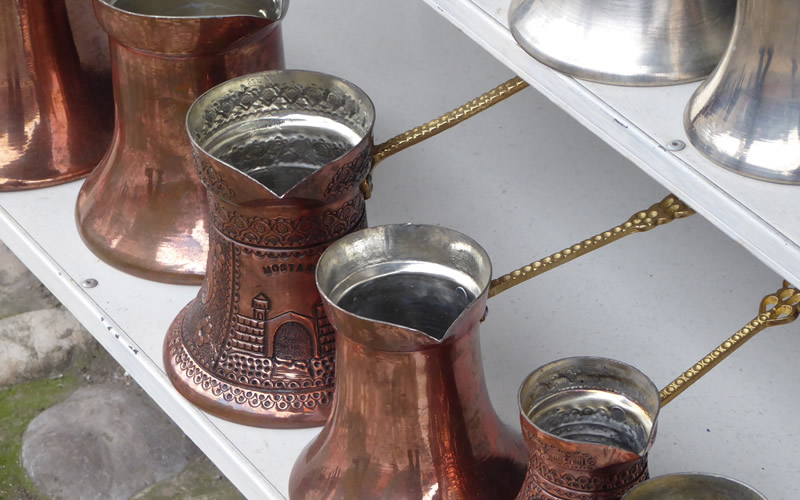 Cups.  These copper cups are at a local market.  Small ones are used to serve Turkish style coffee, which is served in small handless cups, ceramic with a copper base. (Cynthia Bledsoe photo).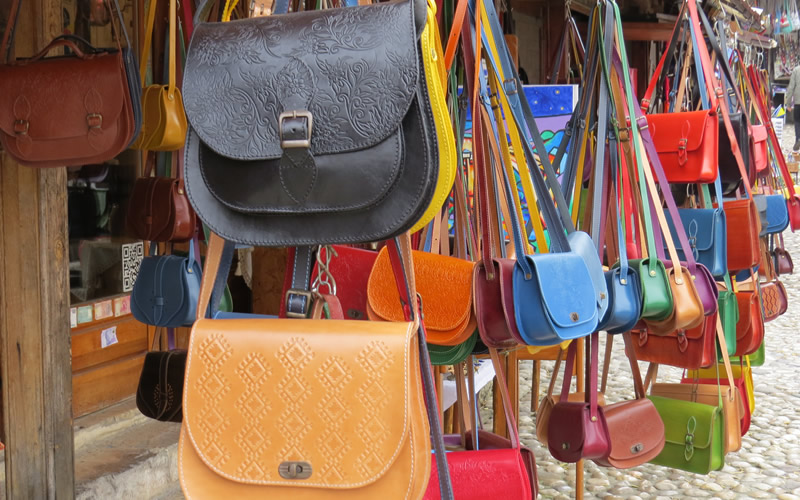 Purses. Some colorful purse for sale in a market in the old city center of Mostar. (Michael Kaynard photo).
Photos of Korcula, Croatia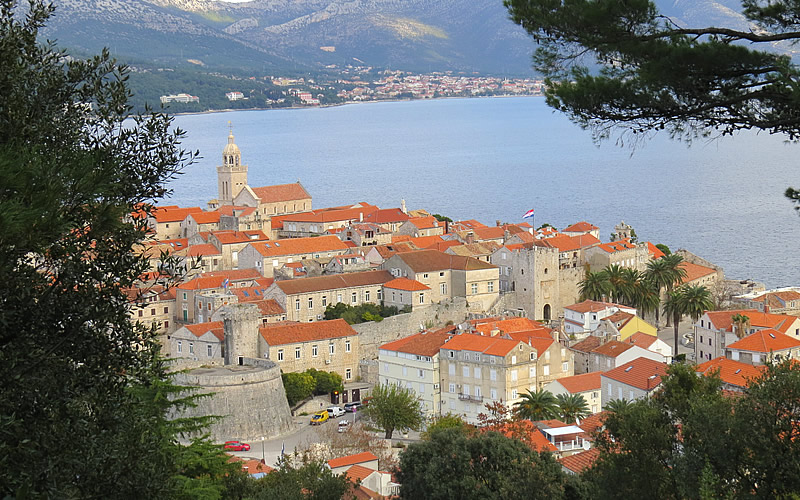 Harbor. This is a view of the city from one of the high roads on the island of Korcula.  (Michael Kaynard photo).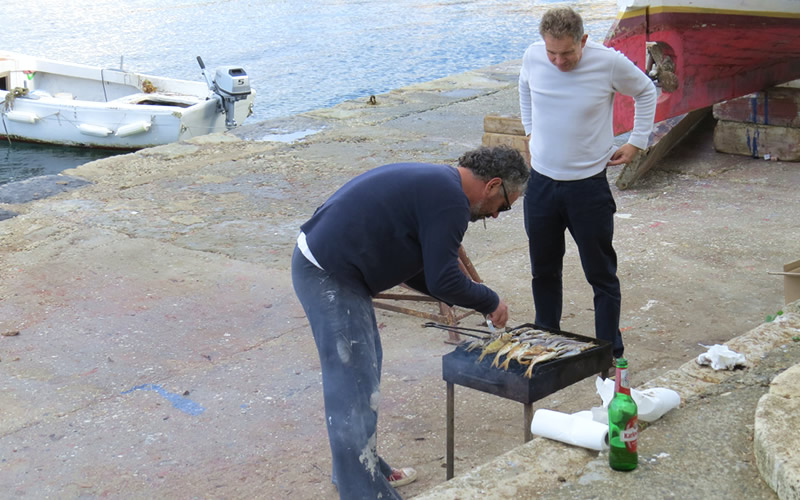 Grilling.  In the harbor, a group of fishermen prepared their lunch, a fresh catch.  Just outside the shot, a well-fed cat,  washed its face after their meal. (Michael Kaynard photo).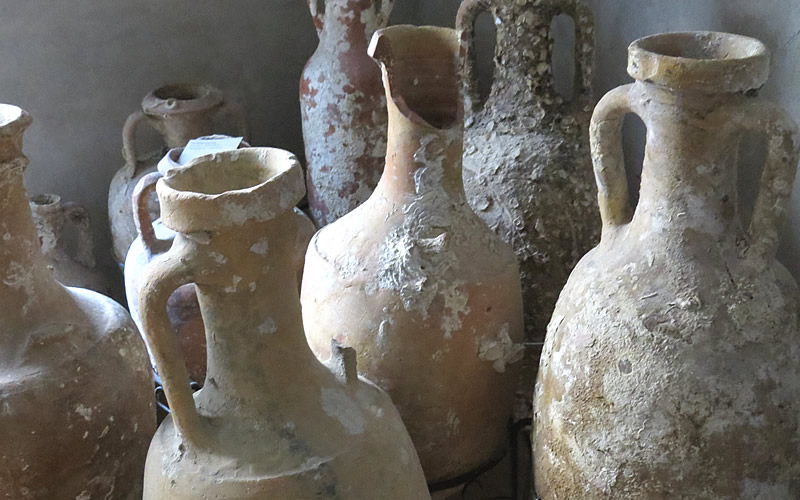 Jugs:  Korcula, inhabited in ancient times by the Greeks and Romans, has a museum that features these jugs that are thousands of years old.  (Michael Kaynard photo).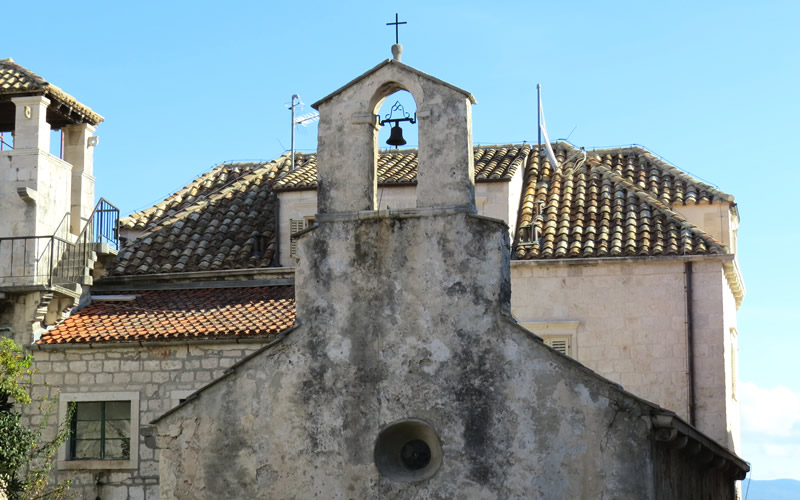 Church:  Here is one of many small, local churches.  Croatia is more than 80 percent Roman Catholic. (Michael Kaynard photo).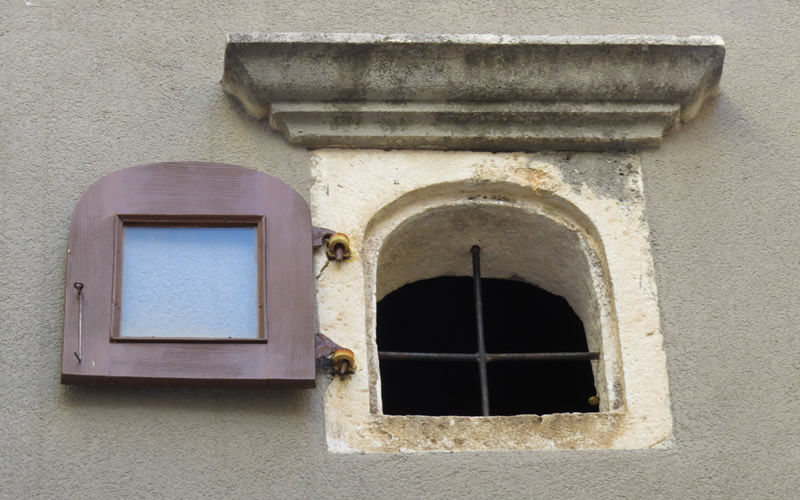 Window.  This window connected a local church built on two sides of a street.  (Michael Kaynard photo).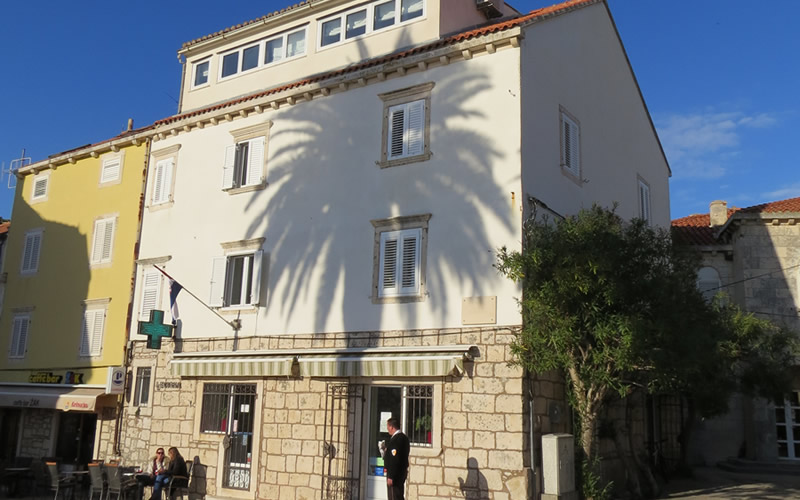 Building.  An artsy shot of a building that might remind a South Carolinian of home. (Michael Kaynard photo).