A novel by Shari Lapena
The Couple Next Door (2016)  is Shari Lapena's first foray into the thriller genre and it is a winner. Anne and Marco Conti are good friends with their next-door neighbors, Cynthia and Graham. A dinner party planned for Cynthia's house is in jeopardy because the Conti's babysitter called off. Marco talks his wife into leaving the six-month old home alone, provided they check on her every 30 minutes. Anne is reluctant, but agrees. All is well until they decide to go home around 1:00 am and find the front door ajar and the baby gone.
The author steadily reveals secrets about Anne and Marco, secrets that neither has confided to the other. It would be too much of a spoiler to reveal them, but each secret is enough to cast suspicion on the parents. However, Anne's parents, Alice and Richard are worth an estimated $15 million, so the idea of a kidnapping for ransom is a real possibility.
The author does a good job of moving the narrative along at a fast clip while subtly revealing bits and pieces of the Conti's lives. Most of these bits are revealed through the hard work of Detective Rasbach. Some have criticized the author for not fleshing him out more, but to me, he is not the focus of the story. He is the vehicle through which we discover and untangle the myriad lies and deceits surrounding this family. I enjoyed him in this role and apparently others have too. The author has announced that her second thriller will feature a return of Detective Rasbach.
If you enjoy the ever-growing genre of Domestic Thriller, like Girl on the Train, Gone Girl, etc., you will like The Couple Next Door. If nothing else, it will have you wondering how well you really know the people close to you.
— Mike Nelson, Mount Pleasant Regional Library, Mount Pleasant, S.C.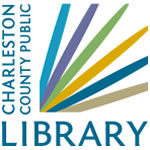 Find this and similar titles from Charleston County Public Library. This item is available as a print book, large print book, downloadable eBook, downloadable audiobook and audio CD. To learn more or place a hold, visit www.ccpl.org or call 843-805-6930.