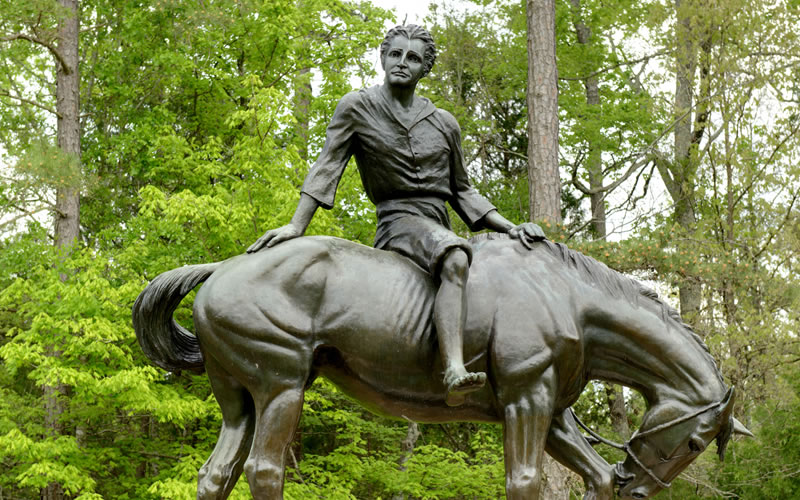 Here's a large bronze statue, but where is it and who is it?  Bonus points:  Why sculpted it?  Send your best guess to:  editor@charlestoncurrents.com – and please make sure to include your name and hometown.  In the subject line, write: "Mystery Photo guess."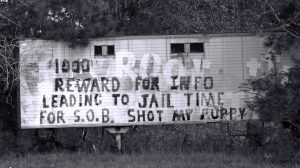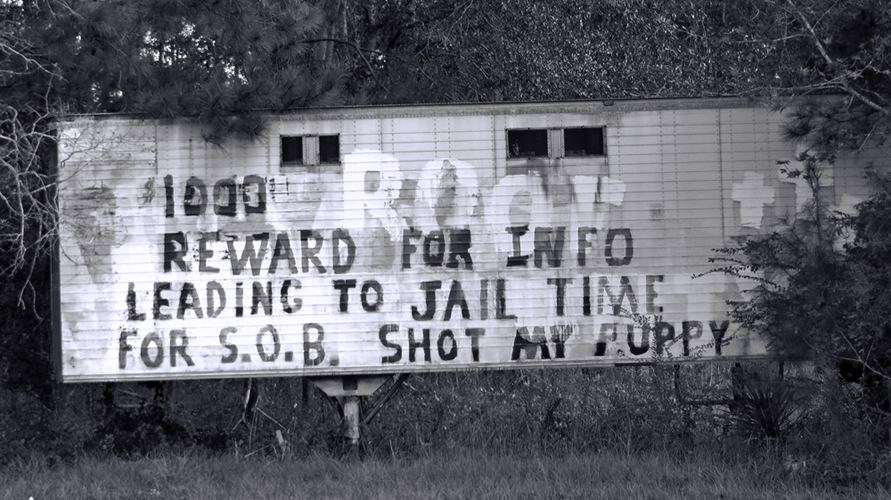 Photo sleuth George Graf of Palmyra, Va., proved his mettle and deserves a medal or something better for tracking down the location of Chuck Boyd's mystery photo of a hand-lettered reward notice painted on the side of a trailer. Graf was the only person to correctly identify the location as being on Old Gilliard Road near Holly Hill off S.C. Highway 176.
When asked how he correctly identified the image all the way in Virginia, he listed a number of steps and frustrations, but finally got more clues after looking up information on Boyd, a photographer from Hanahan.  Then when he figured the shot was taken on the way to visit a brother in Eutaw Springs, he used the street view of Google Maps to scan various routes Chuck could have taken to visit his brother.  "After a lot of frustration and coming up empty on what I thought was the most direct routes, I started looking at possible shortcuts Chuck might have taken when I stumbled on the billboard just after turning off Route 176 onto Old Gilliard Road," he wrote.
Well done, George! A large holiday treat for you.
Send us a mystery:  If you have a photo that you believe will stump readers, send it along (but make sure to tell us what it is because it may stump us too!)   Send it along to  editor@charlestoncurrents.com.