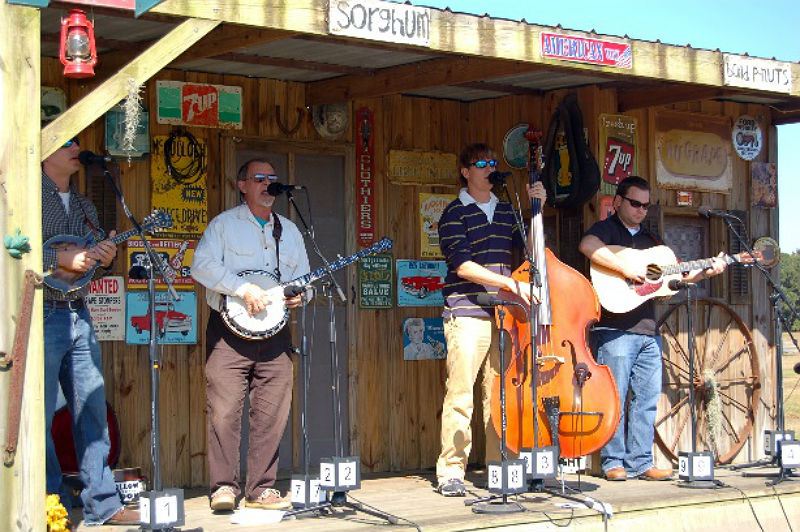 Staff reports  |  The 16th annual Harvest Festival will be 11 a.m. to 5 p.m. at Johns Island County Park.  
A  foot-stompin' showcase of Charleston's bluegrass talent, this year's lineup will feature local performers Blue Plantation, YeeHaw Junction, Southern Flavor Bluegrass, Marshgrass Mamas and Boss Hawg. Plenty of food will be available for purchase, including Southern barbecue, roasted and boiled peanuts, kettle korn, and traditional favorite festival fare, plus cold beverages. After feasting and dancing, festival-goers are invited to stop by the crafters' market to get a jump on holiday shopping.
Families will find plenty to keep the kids occupied including hay rides, a stick pony corral, pumpkin decorating, penny diving and more.This year's Harvest Festival will also feature a youth Archery Turkey Day Shoot! Turkeys will not be harmed in this competition, but the winning archer will take home a frozen turkey. The friendly target-shooting showdown is open to ages 8-17, and turkeys will be awarded to the male and female competitor with the highest score. Ages 8-17 can also try out the sport during an open archery range. The archery range and competition will be open from 1 – 5 p.m. at the festival, and interested competitors can sign up at the event. All activities are free with the festival admission fee.
Tickets are $8 per person; kids under 13 are free.  More:  CharlestonCountyParks.com
In other Good News:
$10 million gift.  The Lilly Endowment Inc., one of the world's premier foundations, announced a $10 million gift last week to the International African American Museum, pushing it ever closer to its fundraising goal.  According to a news release, "the grant fortifies the museum in four ways: $5 million will support this institution's design and construction through our Founders Fund; $4 million will be used to create an endowment; $500,000 will fund the museum's inaugural changing exhibit on African-American religion and music; and $500,000 will be allocated to efforts to engage congregations and faith-based communities."  IAAM President and CEO Michael Boulware Moore said the large gift "resoundingly affirms the vital mission of the International African American Museum."

AAA credit rating.  A pair of recent reports by the world's leading bond rating agencies gave their top triple-A credit ratings to the city of Charleston for its general obligation bonds.  Of the news from Standard and Poor's and Moody's, Charleston Mayor John Tecklenburg said, "As a businessman and former economic development director for the city, it was very important to me to maintain and, where possible, even improve Charleston's strong fiscal position when I became mayor."
Year-round market.  The Johns Island Farmers Market will operate 10 a.m. to 2 p.m. every Saturday through next spring with its collection of more than 50 local farmers, food artisans and craft vendors every week.  Location:  Charleston Collegiate School, 2024 Academy Dr., Johns Island.  Learn more online here.
Not so great news.  According to Tri-County Cradle to Career Collaborative, "Newly released year-end test results for the tri-county region show year-over-year declines in reading proficiency for third and eighth grade, both pivotal years in a child's academic career.  Third grade math proficiency also declined, but increased at the eighth-grade level. Despite the eighth-grade math increase, too many students continue to fall short of grade-level expectations."  More on the results.