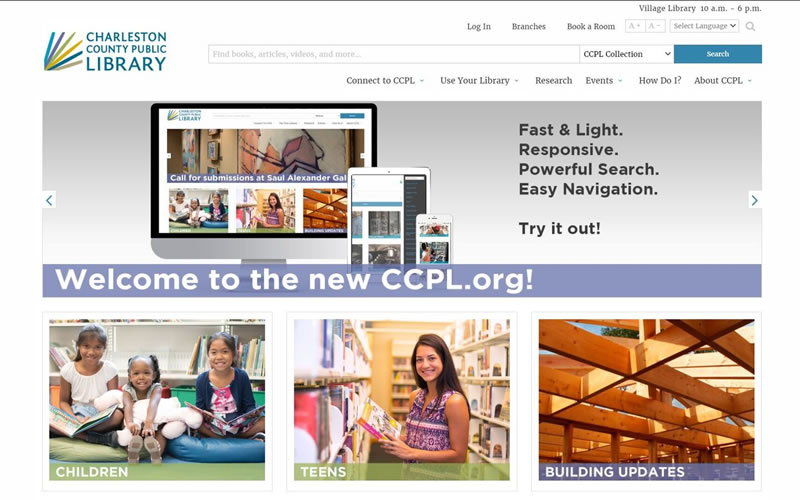 Staff reports  |  It's been a long time coming, but the Charleston County Public Library today is unveiling a spiffy, new website that's much, much easier to use.
It offers dynamic content, easy-to-use links to multiple platforms of downloadable content, and an interface that's pleasant, modern and relevant.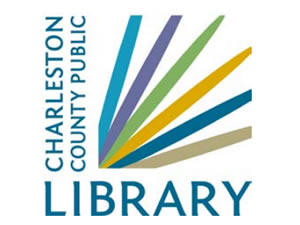 "With changing web technologies, growing information needs of our patrons, and the introduction of new library services, it was time for a comprehensive redesign of our digital branch," said CCPL Executive Director Nicolle Davies. "The new ccpl.org is easier to use, reflects the diversity of our staff and patrons, and provides a solid foundation for future growth and flexibility."
Among the offerings on the new, interactive website:
Full-featured content provided by staff across all of CCPL's branches.
Streamlined search functions for the library's catalog and the website, as well as a new search that compiles search results and presents information on one page.
A redesigned calendar system that includes ways to filter events by branch, age group and type.
A community meeting room reservation system that makes it easy to request reservations and see what days and times are available.
A more intuitive and searchable archives department that makes it easier for historians and genealogists to find resources and materials.
A "How Do I?" section that provides answers to the most commonly asked questions by new library users in one place.
A live stream of the system's in-house radio station, WYLA.
According to a news release, the site's homepage is bigger and bolder while remaining uncluttered. There is easy-to-find featured content and direct access from the homepage to the digital collection, something patrons and library staff requested repeatedly during development.
The website is also responsive, which means the content will be clear and easy to read and find whether a user is on a computer, a tablet or a smartphone.
Each year, more than 250,000 people check out or download nearly 3 million items in CCPL's collection, attend the library system's 6,400 events or take part in other offerings at the library's 16 branches.
By the start of 2019, the system expects to have two new branches open in northern Mount Pleasant and the Bees Ferry of West Ashley as well as three new replacement libraries for James Island, Hollywood and North Charleston.  The new libraries are being paid through a $108.5 million bond referendum approved by 74 percent of voters in 2014.