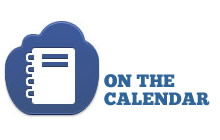 Free Verse Festival:  Charleston's first poetry extravaganza will continue to run with lots of cool events through the end of the month.  View events online at FreeVerseFestival.com.
To Kill a Mockingbird:  Various times, Oct. 18 to Nov. 5, Dock Street Theatre, 135 Church St., Charleston.  Charleston Stage will perform a stage version of the literary classic by Harper Lee over two weeks in what is set to be an exciting performance.  Nineteen cast members perform in the show, which offers tickets from $31 to $64 for adults.  Purchase tickets here.
Colour of Music Festival:  Oct. 18-22, Charleston.  The fifth annual festival will offer an array of classical music to showcase the impact and historical significance of black classical composers and performers.  More.
Cookbook party:  9 a.m. to 5 p.m., Oct. 21, Le Creuset Charleston Boutique, 112 N. Market St., Charleston.  The French cookware company will launch a new cookbook that seeks to demystify French cooking.  There will be cooking demonstrations, food and giveaways.  Learn more here.
(NEW) Harvest Festival:  11 a.m. to 5 p.m., Nov. 4, Johns Island County Park.  A  foot-stompin' showcase of Charleston's bluegrass talent, this year's lineup will feature local performers Blue Plantation, YeeHaw Junction, Southern Flavor Bluegrass, Marshgrass Mamas and Boss Hawg. Plenty of food will be available for purchase.  There will be hay rides, a stick pony corral, pumpkin decorating, penny diving and more.   Tickets are $8 per person; kids under 13 are free.  More:  CharlestonCountyParks.com
Take a walk on the Wild Side:  5 p.m. to 8:30 p.m., Nov. 4, Hobcaw Barony, Georgetown, S.C.  The S.C. Environmental Law Project will hold its 8th Annual Wild Side with special guest, naturalist Rudy Mancke, scheduled to be the featured speaker.  Great event with boat tours, food, drinks, live music and more.  For ticket prices and more information on the nonprofit benefit, click here.
(NEW) Health Day Conference and Expo:  8:45 a.m. to 1:15 p.m., Nov. 4, International Longshoremen's Association, Morrison Dr., Charleston.  The Healthy Lifestyle Network, Inc, will present a keynote by Dr. Souzan Abdel Samie, an internationally-trained specialist in family medicine, during a presentation on the impact of diabetes and high blood pressure on the heart.  There will be other talks on living with diabetes, exercise and diet as well as blood pressure checks, screenings and more.  Register online here: http://hlndiabetesconference2017.eventbrite.com
Love Potion No. 9:  Various times, through Nov. 11, 200 Meeting St., Charleston.  The post-apocalyptic doo-wop musical will be presented by 34 West Theater Company at various times on Tuesdays, and Thursdays through Sundays  with tickets at $35.  More.
(Updated) Farmers markets.  Here is a list of various markets in the Lowcountry open this fall.  If you have information on other markets, please send information to editor@charlestoncurrents.com.

Early morning bird walks at Caw Caw:  8:30 a.m. every Wednesday and Saturday, Caw Caw Interpretive Center, Ravenel.  You can learn about habitats and birds, butterflies and other organisms in this two-hour session.  Registration not required, but participants are to be 15 and up.  $10 per person or free to Gold Pass holders.  More:  http://www.CharlestonCountyParks.com.
If you have an event to list on our calendar, please send it to editor@charlestoncurrents.com for consideration.  The calendar is updated weekly on Mondays.