By Kelly E. Cruise, special to Charleston Currents  |  When a disaster strikes, we witness the horror nature can inflict on us.  The focus is often on the destroyed buildings, flooded streets or toppled trees. We see scared, displaced families, filling shelters and waiting in long lines for basic needs like water or food. It's scary and we feel an urge to 'do' something.  Thank God we do.
When the immediate threat and rescue efforts are over and the headlines change, most of us, understandably, resume our normal routines. But for those impacted by a disaster, the story doesn't end when the news crews leave.  It actually has just begun. Communities are left to pick up the pieces, both literally and figuratively. Recovering from a disaster takes a long time.  It is stated by disaster experts to plan for one year of recovery for each day of the event. If you apply that formula to Hurricane Harvey, some areas of southeast Texas could take five years or more to fully recover. If you have visited New Orleans, you know that formula doesn't always add up.  Recovery from Katrina is still ongoing.
Long-term recovery
Without proper resources, both financial and human, the journey of recovery can be frustrating, tedious and unnecessarily lengthy.  Some towns or neighborhoods never return to normal. The path to recovering from a disaster takes the hard work and commitment of those who are invested in the rebuilding of lives, as well as structures. We all have a role to play. Whether we are participating in life sustaining missions like our first responders; meeting the immediate relief needs like American Red Cross or Salvation Army; or responding for the duration of long term recovery like United Way, we all have a part to play and all are important in the journey called disaster recovery.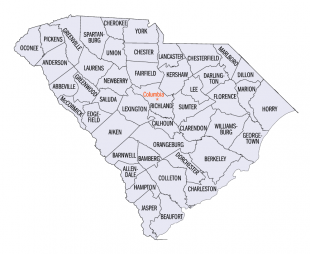 In South Carolina and across the country, United Ways are at the table with federal, state and local government, FEMA, and faith-based and volunteer organizations helping to build the foundation for long-term recovery in disaster hit communities.  The members at the table make up what is called Long-term Recovery Groups (LTRGs).   Their goal is to bring together the best experts within a local community to help coordinate this ongoing process.  Case management, donations management, volunteer management, fundraising, construction, communications and emotional care are all elements of the important work of this group.
Nearly two years have passed and South Carolina's LTRGs continue to work with clients trying to help with the unmet recovery needs from the floods of October 2015, while still others are working to address the unmet recovery needs from Hurricane Matthew in 2016.
The South Carolina Disaster Recovery Office continues to repair and replace homes from both of these disasters and Voluntary Organizations Assisting during Disasters (VOADs) still have needs for volunteers to assist with home repairs from both storms.
What's next
We know from our own state's experience, damage assessments from a disaster can take some time to complete before the full scale of the destruction can be determined. As we are learning of yet another hurricane looming, it is important for us not to forget that the people we help while watching a disaster play across our newsfeed will still need our kindness, compassion, and generosity for months and possibly years to come.
For information on how you can volunteer for long-term recovery efforts, go to VolunteerSC.org.
For other ways you can help your community, contact your local United Way or go to uwasc.org for more information.
If you need to connect with resources in your area, dial 211 or 866-892-9211, go to www.SC211.org, or download the SC211 App on your smartphone device.
Kelly E. Cruise is president and CEO of the United Way Association of South Carolina.