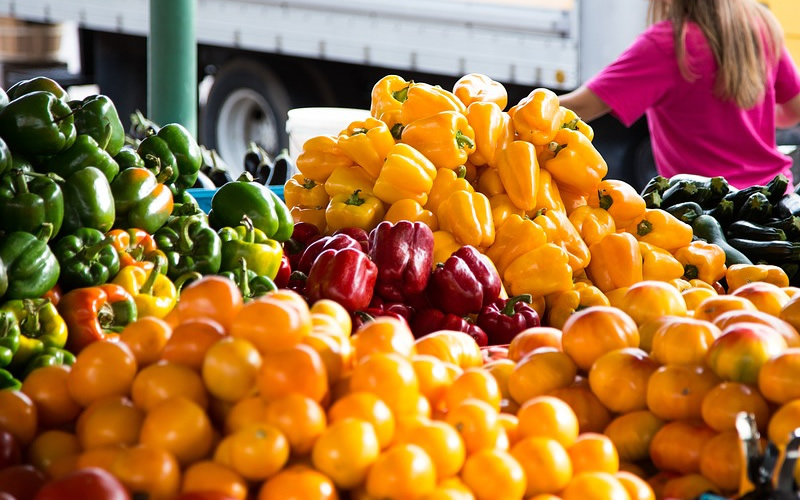 Commission on Women sessions.  The City of Charleston's Commission on Women will hold three more public listening sessions in June to get input to shape the focus and goals of the commission, which was set up to make recommendations, policies and programs related to the status of women.  Meetings will be held:
James Island – June 12, 6 p.m. to 7:30 p.m.; James Island Recreation Complex, 1088 Quail Drive;
Peninsula – June 13, 6 p.m. to 7:30 p.m.; Charleston County Main Library, 68 Calhoun Street;
West Ashley – June 14, 6 p.m. to 7:30 p.m.; Charleston County Hurd/St. Andrews Regional Library, 1735 N. Woodmere Drive.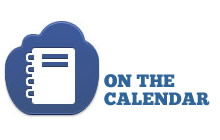 I Got You Babe: Various times, June 13 to Sept. 13, 34 West Theater, 200 Meeting St., Charleston.  34 West Theater's downtown venue will be California Dreaming all summer with its newest musical, I Got You Babe.  Tickets are $30 each.  For the schedule and more about the production, visit www.34west.org.
(NEW) Moonlight Mixer:  7 p.m. to 11 p.m., June 16, Folly Beach Pier.  All ages are invited to celebrate the arrival of summertime weather with some shag dancing on the Folly Beach Pier. DJ Jim Bowers will keep your feet moving with the hottest oldies and beach music.  Other upcoming Moonlight Mixer dates will be July 7, Aug. 18 and Sept. 15.  Cost is $10 per person on site.    More:  CharlestonCountyParks.com
Craft Show:  10 a.m. to 3 p.m., June 17, BiLo Palmetto Pavilion, Shelmore Boulevard, Mount Pleasant.  The Crafters Network LLC will host a show to provide lots of jewelry, artwork, clothing and more, all of which could make great Father's Day presents.  More info:  843.884.0163.
(NEW) Mary Alice Monroe luncheon: Noon, June 20, High Cotton, 199 East Bay St., Charleston.  New York Times bestselling author Mary Alice Monroe will introduce a new novel, Beach House For Rent, at this three-course luncheon that is part of Blue Bicycle Books' Charleston author series. Click here for tickets.
Carolina Billfish Classic:  June 21-24, Charleston Harbor Resort & Marina, Patriots Point, Mount Pleasant.  The state's premiere billfishing tournament and the third leg of S.C. Governor's Coup Billfishing Series comes to the Lowcountry during this weekend along Charleston harbor.  Learn more.
Hat Day in the Sun:  Noon to 1 p.m., June 22, Marion Square, Charleston.  The Hat Ladies will distribute Free Hats to promote hat wearing for sun protection.  One per person as long as supplies last.  More:  hatladies.org
(NEW) Big Summer Book Sale:  June 23 to June 25, Main Library, Charleston.  The Charleston Friends of the Library will have its Main Library book sale over three days at the end of the month where you can buy paperbacks for $1 and hardbacks for $3.  Special pricing on Sunday.  Children's books start at 50 cents.  The sale is open from 9 a.m. to 5:30 p.m. on the first two days; and from 2 p.m. to 4 p.m. on Sunday.  More – Check out the Friends' new website:  http://charlestonlibraryfriends.org/
Reggae Nights concert series.  James Island County Park.  Gates open at 7:30 p.m. with performances starting at 8:30 p.m. for this county concert series with De Lions of Jay, June 23; Jah Works, July 21; and Mystic Vibrations, Aug. 4.
Farmers markets.  Here is a list of various markets in the Lowcountry throughout the summer:
TUESDAYS:  Mount Pleasant Farmers Market occurs every Tuesday through April starting at 3:30 p.m. and ending at 7 p.m. Location:  645 Coleman Blvd., Mount Pleasant.
WEDNESDAYS: West Ashley Farmers Market opens at 3 p.m. every Wednesday in Ackerman Park, 55 Sycamore Ave., Charleston.  It will continue through Oct. 4.
THURSDAYS:  Sullivan's Island Farmers Market starts at 2:30 p.m. every Thursday at 1921 I'On Avenue in front of the Poe Library.
SATURDAYS:  Charleston Farmers Market occurs every Saturday through Nov. 25 at Marion Square.  It opens at 8 a.m. and ends at 2 p.m.
SATURDAYS:  Johns Island Farmers Market operates each Saturday from 9 a.m. to 1 p.m. throughout the summer to allow patrons to beat the heat.  The market is located on the campus of Charleston Collegiate School, 2024 Academy Road, Johns Island.
Early morning bird walks at Caw Caw:  8:30 a.m. every Wednesday and Saturday, Caw Caw Interpretive Center, Ravenel.  You can learn about habitats and birds, butterflies and other organisms in this two-hour session.  Registration not required, but participants are to be 15 and up.  $10 per person or free to Gold Pass holders.  More:  http://www.CharlestonCountyParks.com.
If you have an event to list on our calendar, please send it to editor@charlestoncurrents.com for consideration.  The calendar is updated weekly on Mondays.