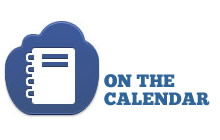 I Got You Babe: Various times, June 13 to Sept. 13, 34 West Theater, 200 Meeting St., Charleston.  34 West Theater's downtown venue will be California Dreaming all summer with its newest musical, I Got You Babe.  Tickets are $30 each.  For the schedule and more about the production, visit www.34west.org.
Mary Alice Monroe luncheon: Noon, June 20, High Cotton, 199 East Bay St., Charleston.  New York Times bestselling author Mary Alice Monroe will introduce a new novel, Beach House For Rent, at this three-course luncheon that is part of Blue Bicycle Books' Charleston author series. Click here for tickets.
Carolina Billfish Classic:  June 21-24, Charleston Harbor Resort & Marina, Patriots Point, Mount Pleasant.  The state's premiere billfishing tournament and the third leg of S.C. Governor's Coup Billfishing Series comes to the Lowcountry during this weekend along Charleston harbor.  Learn more.
Hat Day in the Sun:  Noon to 1 p.m., June 22, Marion Square, Charleston.  The Hat Ladies will distribute Free Hats to promote hat wearing for sun protection.  One per person as long as supplies last.  More:  hatladies.org
Big Summer Book Sale:  June 23 to June 25, Main Library, Charleston.  The Charleston Friends of the Library will have its Main Library book sale over three days at the end of the month where you can buy paperbacks for $1 and hardbacks for $3.  Special pricing on Sunday.  Children's books start at 50 cents.  The sale is open from 9 a.m. to 5:30 p.m. on the first two days; and from 2 p.m. to 4 p.m. on Sunday.  More – Check out the Friends' new website:  http://charlestonlibraryfriends.org/
Reggae Nights concert series.  James Island County Park.  Gates open at 7:30 p.m. with performances starting at 8:30 p.m. for this county concert series with De Lions of Jay, June 23; Jah Works, July 21; and Mystic Vibrations, Aug. 4.
(NEW) Unveiling McLeod.  11 a.m., July 1, 8, 15, 22, 29, McLeod Plantation Historic Site, James Island.  This $15 tour delves deeply into history and reflects the most recent research, revealing new understandings of the people who lived here throughout history. In addition, participants are often allowed access to places typically not available to the public. A registered and paid chaperone is required for participants ages 15 and under.  More:  Call 843-795-4386, visit www.CharlestonCountyParks.com.
(NEW) Uncle Sam Jam.  Gates open 7 p.m., July 4.  Mount Pleasant Pier. A beach music band, the Recollections, will perform at the foot of the Ravenel Bridge at the pier to enliven an annual holiday fireworks show for the Fourth of July.  Food and drinks will be available.  Space is limited.  Tickets cost $10 per person, or $8 in advance.  More:  Call 843-795-4386, visit www.CharlestonCountyParks.com.
Farmers markets.  Here is a list of various markets in the Lowcountry throughout the summer:
Early morning bird walks at Caw Caw:  8:30 a.m. every Wednesday and Saturday, Caw Caw Interpretive Center, Ravenel.  You can learn about habitats and birds, butterflies and other organisms in this two-hour session.  Registration not required, but participants are to be 15 and up.  $10 per person or free to Gold Pass holders.  More:  http://www.CharlestonCountyParks.com.
If you have an event to list on our calendar, please send it to editor@charlestoncurrents.com for consideration.  The calendar is updated weekly on Mondays.