A mystery by Michel Bussi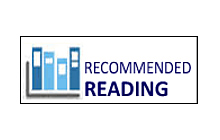 On December 23, 1980, a plane flying from Istanbul to Paris crashed in the Jura Mountains on the border between France and Switzerland. All passengers and crew but one perished in the accident. A baby was miraculously thrown free of the wreckage and found by emergency crews. She was dubbed the miracle baby by the adoring press. However, there were two babies on that flight, so which one survived? Is she Lyse-Rose De Carville, granddaughter of a wealthy French industrialist, or Emilie Vitral, granddaughter of a much more modest couple who sell fries and waffles at the beach out of a rundown van?
The story picks up 18 years later when the baby, now named Lylie is 18 and ready to go off to college. The most interesting parts of the book are told through the diary of Credule Grand-Duc a private investigator hired by the De Carvilles to investigate Lylie's true lineage. Grand-Duc has been investigating the accident for 18 years and can find no definitive proof of Lylie's familial bonds. However, within hours of his contract with the De Carville's expiring, he has a eureka moment and thinks he has the answer.
After the Crash is written by one of France's most famous crime writers and is his first book to be translated into English. This is more than just a casual mystery to be solved, it is a complicated story of identity, family obligations, obsession and betrayal. The real strength of the book lies in the character of Grand-Duc, a self-proclaimed mercenary hired by Mathilde De Carville to find the truth about Lylie no matter what. His diary of the investigation is fascinating reading and details how he has affected and in some instances, destroyed the lives around him.
Bussi will keep you guessing about the origins of Lylie right to the end. And when the big reveal finally comes, it is not so much a clever twist as it is a logical conclusion that was staring you in the face the whole time. This is a great read if you like your mysteries populated with flawed and sometimes dangerous characters. There is even a bit of redemption for one of the villains at the end that will make the most jaded heart smile. Recommended.
— Mike Nelson, Mount Pleasant Regional Library, Mount Pleasant, S.C.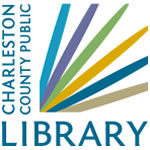 Find this and similar titles at Charleston County Public Library. This item is available as a print book and in other formats. To learn more or to place a hold, visit www.ccpl.org or call 843-805-6930.