Staff reports  |  The Social Justice, Racial Equity Collaborative will launch its two-hour Living Your Truth series at 6:30 p.m. today at Emanuel AME Church on Calhoun Street in Charleston.
The event will be hosted by two longtime friends, Rev. Nelson B. Rivers III and former College of Charleston President Alex Sanders.
According to a press release, the series beings together diverse voices to inspire, challenge and foster understanding in Charleston, which the effort's leaders believe is ready to reflect on the truth and perspectives necessary for racial healing and transformation.
Friends for decades, Rev. Rivers and Judge Sanders are portraits of courage and wisdom in the Charleston community.   Rivers and Sanders will speak personally and passionately about their work for social justice, racial equity, and transformative change. Television news anchor Carolyn Murray will be the moderator.
Rivers is the Pastor of Charity Missionary Baptist Church in the Liberty Hill Community of North Charleston, SC and the Vice President of Religious Affairs and External Relations of the National Action Network. He worked at every level of the NAACP and has helped to elect more than 300 black officials in South Carolina. He was a lead organizer of the 2000 March on the Statehouse to demand the removal of the Confederate Battle Flag and was a founding member of the Charleston Area Justice Ministry in 2011.
The 19th president of the College of Charleston, Sanders currently teaches in the University's Department of Political Science. A man of many talents, Sanders' job descriptions have also included chief judge of the S.C. Court of Appeals, state legislator in the House and Senate, candidate for the U.S. Senate, a soybean farmer, soldier, and even circus performer.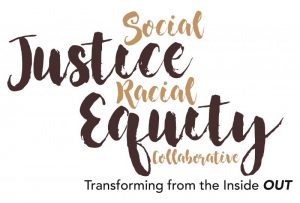 The Social Justice, Racial Equity Collaborative (SJREC)  , convened by The Sophia Institute, seeks a just, sustainable and thriving community where all people are empowered to fulfill their human potential. Collaborating with its 37-member council and multiple engagement partners, the SJREC works from the inside out to recognize a healthy, diverse and inclusive community grows out of an acknowledgement of interdependence and shared humanity. By addressing the challenges that emerge from structural and institutional racism, the  collaborative is working to transform Charleston into a more just and equitable place to live, work and thrive, according to the release.
More information about the Social Justice, Racial Equity Collaborative can be found at The Sophia Institute or by contacting co-chairs Barbara Kelley-Duncan  and Carolyn Rivers.
The event is free, but you are encouraged to register.
Have a comment?  Send to:  editor@charlestoncurrents.com