By Doug Holmes, contributing editor  |  2016 was a banner year and so far, 2017 is even stronger for real estate sales in Charleston.  2016 turned out to be our second-busiest year ever with over 17,000 residential home sales.  Only 2005 was stronger with almost 18,000 sales.  The median sales price reached an all-time high in 2016 of $245,000.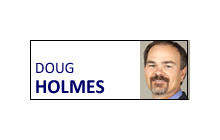 We're now through the first quarter of 2017 and this year may break a lot of records. The first quarter of 2017 was up 13.5 percent in the number of transactions over the same time period of 2016.  The median sales price was up 4.3 percent.
While the median sales price in Charleston has been going up a relatively modest 4 percent or so each year for the last three or four years, I'm starting to become a little concerned about prices and inventory in some specific areas.  Understand that NAR, the National Association of Realtors, quotes 4 percent as the national yearly average in real estate appreciation since it has been keeping records.  And that of course includes a lot of areas that aren't doing so well.  So, a 4 percent increase annually here in Charleston seems very modest and quite sustainable.  In fact, you can probably find where I've said those exact words.  And the trend line that I have for Charleston prices back to 1991 shows us to be slightly undervalued still.
What concerns me is that there are some specific areas that are doing quite a bit better than this.  And I'm also concerned about low inventory.
Some areas are doing very well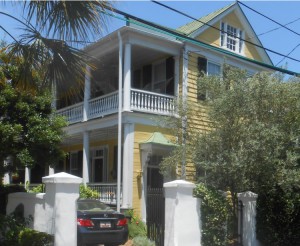 Concerning the overall median sales price, some specific areas are doing much better, maybe too good.  West Ashley, Mount Pleasant, the downtown peninsula and the Summerville area saw appreciation of around 10 percent last year.  That's a lot more than the overall average of 4.3 percent.  Over the last few weeks, Mount Pleasant has been selling at around $225/square foot!  It has become virtually impossible to buy a single-family home in Mount Pleasant for under $300,000.  The same is true of James Island.  West Ashley has recently been well over $160/square foot.
The downtown peninsula area has had some astounding weeks recently with most sales over $1 million and many are over $2 million.  Summerville and Goose Creek are the areas of metro Charleston that most replicate the prices of the rest of the nation.  You have been able to purchase homes for under $100/square foot in those areas for the last several years.  However, we are now seeing prices there regularly over $110/square foot.
Low inventory also is a concern
We just don't have enough homes to sell to meet demand.  I always tell agents that price, supply and demand are all intimately related.  If one changes dramatically, it will lead to a change in the others.  When inventory is low and demand is high, prices will go up.  They may go up more than is sustainable.  It's a bit of a feeding frenzy in Mount Pleasant right now.  Any home that goes on the market is immediately met with lots of showings and usually multiple offers.  Sellers are afraid to list too low and some buyer will pay full price.  This is driving buyers to other areas and creating more demand there as well.  Ultimately, Charleston has become such a great city, no one wants to leave and everyone wants to move here.
New construction is meeting some of the demand in some areas.  Sixty-two percent of what's under contract on John's Island is new construction.  The same is true of the Jedburg area where the new Volvo plant is being built.  Several areas have new construction as over 40 percent of what's under contract. These include rural West Ashley, North Charleston, Mount Pleasant north of IOP connector, part of Summerville, Goose Creek, Moncks Corner and Daniel Island.
Don't get me wrong, Charleston is doing really, really well.  But I'm watching closely and hoping that it doesn't get out of hand.
One big thing is different this time around:  It's much more difficult to get a loan than it was in 2005 to 2007.  That has been keeping a cap on things so far.