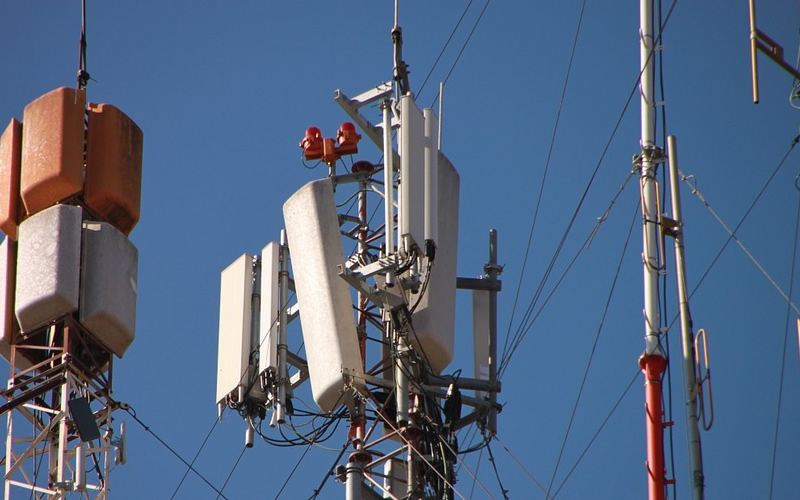 By Joshua Hatter, special to Charleston Currents  |  When most people think of Charleston, they think of it as one of the best "new" places to go visit (or move to!) with historical architecture, friendly people, delicious cuisine and beautiful beaches. And while tourism has become a booming industry for the city and the surrounding region, most people don't realize that the statewide economic impact of defense spending of $19.3 billion now exceeds tourism spending in South Carolina of $19.1 billion.
That statistic may come as a surprise, but I can guarantee everyone has heard about some part of Charleston's long and rich military history – whether it was the siege of Charleston during the American Revolutionary War, the first shot of the Civil War being fired at Fort Sumter or, more recently, the U.S. Navy's presence at the Charleston Naval Base from 1901 until its closure in 1996.  That base closure in 1996 was a very visible change in the region's operational military footprint.
However, less obvious to many local residents was the emergence of a Navy command in North Charleston that was focused primarily on communications and computer technology, an increasingly critical asset for our military forces.  The Navy's Space and Naval Warfare Systems Center Atlantic (formerly SSC Charleston) was born in 1997 and unlike the operational Navy base with primarily active duty sailors as its employees, SSC Atlantic required a very different demographic of skills and talent. Fast forward to 2002 when the Charleston Defense Contractors Association (CDCA) was formed to address the issues facing the Charleston military industrial base with the ultimate goal of raising local awareness and connecting key players in business and government.
Today with more than 280 members ranging from large corporations to individuals, the CDCA is the driving force in the Lowcountry for advancing national defense capabilities through technology and innovation by bringing together experts in their field. So while there's been a shift in the type of engagement and presence the defense industry has had in Charleston, it has evolved with the times, and the CDCA now plays a crucial role in supporting the local, regional and state economy through educational initiatives, furthering synergy with the business and technology communities and creating jobs.
Supporting education and STEM initiatives in the Lowcountry
The CDCA has been dedicated to driving and preserving the defense industry influence and presence in Charleston for more than 14 years.  As part of that, education has been a key area of focus for the nonprofit. Giving back to the community by developing a future Science, Technology, Engineering, and Math (STEM) workforce is a key priority.
In 2016, the organization provided $28,000 in college summer internships and sponsored more than $29,000 in STEM awards, robotics competitions and summer camps in the Lowcountry.  The organization also sponsored its annual Mobile App Competition through the fall, culminating at the C5ISR Summit in December, where winners were announced and awarded an additional $10,000 in prize money.
The focus of the Mobile App Competition is to stimulate creative thinking and promote entrepreneurial spirit while offering development support, marketing expertise, mentorship, and guidance for the participating students. Not only is this competition good for students and fostering their creativity, it also provides a platform for many of them to find and follow career paths in STEM-related fields. In fact, several of last year's winners were offered jobs because of the exposure they gained from having their apps featured in the competition.
Bringing defense and tech together for national security
As part of its overall mission, the CDCA has engaged with congressional Staff, the Charleston Metro Chamber of Commerce and the South Carolina Military Task Force to identify growth opportunities from new programs and funding that could be realigned to the Lowcountry, particularly as it relates to any future potential Base Realignment and Closure (BRAC) actions.  Additionally, the organization attracts members that include defense contracting behemoths like BAE, General Dynamics and Northrop Grumman, and also boasts some of the world's leading technology household names like Dell, HP and Microsoft, which puts Charleston on the map for defense tech innovation.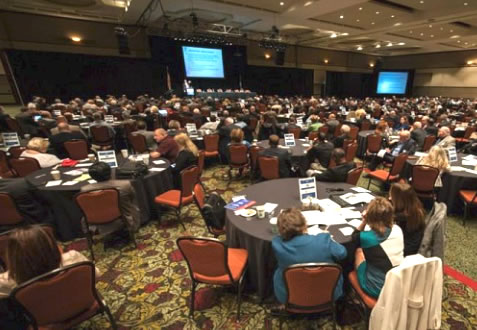 One of the biggest reasons to further collaboration between the defense industry and technology companies is the need for constant innovation to bolster cybersecurity efforts, which have become a major focus for companies and organizations in the public and private sectors. The playing field and threats to our national security have changed dramatically in the 21st century with constant advancements in technology.  Ensuring that sensitive, classified and mission-critical data is protected has become a core pillar of supporting the nation's defense as a whole. This is another reason why the CDCA has maintained relevance for the past 14 years as it continues to innovate and bring together the best and brightest talent across several industries and fosters an environment where collaboration is vital to our national security.
From national to local:  Bringing jobs to the Charleston area
The CDCA Board of Directors has continued to focus on making the Lowcountry an attractive place to invest, educate and develop business for the defense tech market. While the Charleston region has seen much press about the economic and employment impact of the aerospace, automotive and even commercial software start-up industries, what often goes unspoken is the fact that the local defense industry employs exponentially more people.  The highly-skilled workforce that builds the systems to allow our military's ships, aircraft and ground troops to connect is comprised of systems engineers, software developers, electronics technicians, cybersecurity experts and myriad other functional experts with salaries often far exceeding those paid in other top Charleston industries.  Even so, the salaries for these fields are lower than their equivalents in places like Washington, D.C., which means the federal government's dollar goes further by bringing more of those jobs here, a message the CDCA regularly emphasizes with decision-making stakeholders.
The CDCA Small Business and Industry Outreach Initiative events draw nearly 400 government and industry members quarterly, and the CDCA annual Command, Control, Communications, Computers, Intelligence, Surveillance and Reconnaissance (C5ISR) Summit, hit an all-time record this past year with nearly 1,400 registrants and a 33 percent increase in sponsorships, all of which brought in hundreds of thousands of dollars in hospitality revenue for the region.
So not only is the CDCA bringing more defense tech jobs to the area, it's also supporting the overall economy by providing more revenue to other industries like hospitality and food and beverage – everyone wins and the local economy benefits from this interdependent ecosystem that truly makes Charleston one of the best places to visit, live and invest in.
Joshua Hatter, president of the Charleston Defense Contractors Association, senior business development manager at General Dynamics Information Technology (GDIT) in Charleston where he manages the BD pipeline and identifies new business opportunities and areas for growth in SPAWAR in Charleston and Norfolk, Va.