Anti-government groups behind efforts to thwart plastic bag bans
To the editor: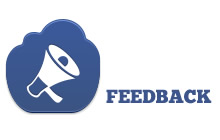 The plastic bag lobby has been going strong in its efforts to stop communities from banning plastics throughout the country for a few years now.
The American Legislative Exchange Council (ALEC) and the Koch-funded National Center for Policy Analysis (NCPA) have both put in a lot of time and money to stop any bills that might ban plastic products.  Both groups are pro-industry and anti-government.
— Agnes Pomata, Wadmalaw Island, S.C.
Radical right has hurt the state
To the editor:
I just read your article, "State needs to get out of death spiral of not really governing."
What a breath of fresh air!  The radical right retreat to 18th Century socio-economic philosophies plus the so-called constitutionalists of the judicial system attempt to impose presumptive "Founding Fathers" ideas on the enormously changed 20th and 21st century society have done serious damage, as you have so rightly noted.
Thank you.  And if there is any organization of like-minded people here in South Carolina, please let me know.  I would join them in a heartbeat.
— Conrad D. Festa, Charleston, S.C.
Rant.  Rave.  Tell us what you really think.  If you have an opinion on something we've offered or on a subject related to the Lowcountry, please send your letters of 150 words or less to: editor@charlestoncurrents.com. Our feedback policy.