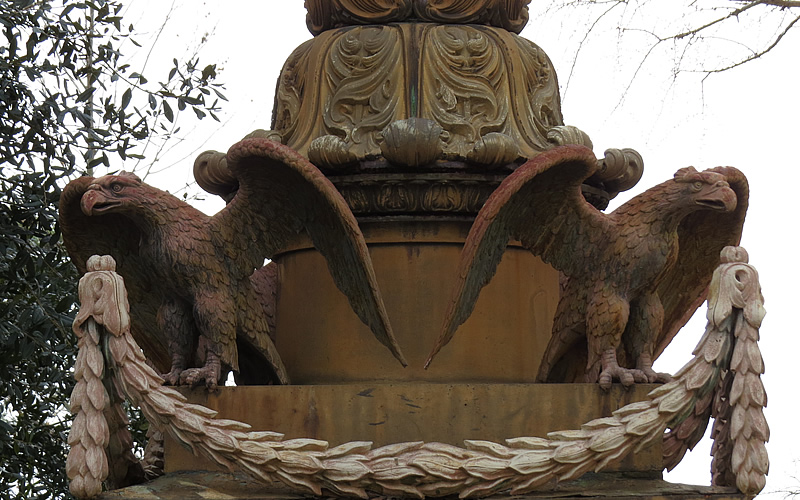 This pair of eagles — maybe part of a foursome? — is somewhere in the center of the state.  Send your best guess to:  editor@charlestoncurrents.com — and make sure to include the name of the town in which you live.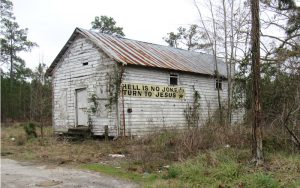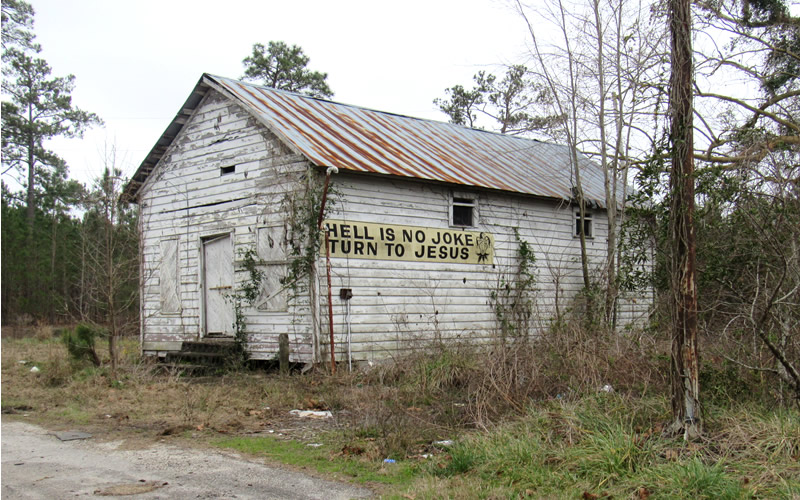 Last week's hellacious picture certainly was a toughie and it led to lots of great guesses.  Readers thought it was near Orangeburg, Kingstree and elsewhere.  One reader admitted he had no clue, but loved the photo, noting "great photo that captures the heart and faith of rural South Carolina – hard work, hard religion."
Tough as the photo was to find, two readers – Ross Lenhart of Pawleys Island and George Graf of Palmyra, Va.– got it correct, identifying the location as on highway 521 between Georgetown and Manning.  Spot on!  It's located about a dozen miles northwest of Andrews, S.C., on U.S. 521 at Boyd Road near a sign pointing to Trio, S.C.  Good job, Ross and George!  George, who went to all sorts of trouble to identify the photo, even added that it was an abandoned church, which is possible (and kind of makes sense).