By Andy Brack, editor and publisher |  If you don't think abuse of legally-prescribed painkillers is a problem in South Carolina, just keep this number in mind:  61 million.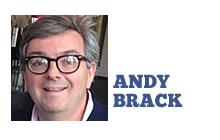 That's the number of powerful, synthesized narcotic pills, known as opioids, that medical professionals prescribed in 2014 in just three counties — Charleston, Greenville and Horry.   In Charleston County alone, more than 15 million opioids are prescribed annually!
Opioids include synthesized oxycodone with trade names like OxyContin, Percocet and Percodan.   These legal, synthesized drugs relieve pain, but produce highs like their vilified cousins, morphine and heroin.
With so many legally-prescribed narcotics floating around, it's no wonder they're being stolen, sold and misused.  It's no wonder teenagers have discovered a new high and are filching pills stored next to dental floss and vitamins in unlocked medicine cabinets.  It's no wonder people are becoming addicts and dying.
Federal and state officials say opioid addiction has reached epidemic levels.  In Charleston County, deaths due to opioid overdoses are more than 70 percent higher than the national average.  In Dorchester and Berkeley counties, it's double and triple, respectively.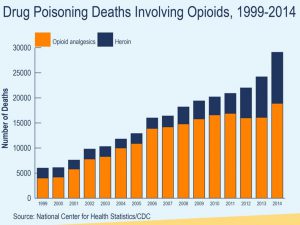 Opioids are a menace from within, a stalking nightmare for families, according to Jason J. Sandoval, resident agent-in-charge of the Charleston office of the U.S. Drug Enforcement Administration.
"There's no Mexican cartel," he told a Charleston Rotary Club last week.  "There's no mean drug dealer.  They're in our medicine cabinets."
Sandoval has become an anti-opioid evangelist trying to curb these legal drugs that are ripping apart communities.  He says the demand for opioids has to be reduced. Too often when an addict's supply of legal painkillers goes away, they turn to heroin, which is three times cheaper than 20 years ago.
"If we wait on corporations to recognize and address the damage these drugs are sowing in our community, we will wait in vain," he said.
This week, four Statehouse Republicans introduced a package of bills designed to thwart opioid and heroin abuse.
"My family and I watched addiction eventually take our oldest son away," said Rep. Eric Beddingfield, R-Greenville.  "His death and my desire to help others has led me to seek solutions."
While proposed legislation includes measures to educate students and health care providers about prescription drug abuse and to provide report cards on prescribers of painkillers, the key proposal seeks to transform a voluntary state prescription drug monitoring program for opioid prescribers into a mandatory program.  Currently, about a third of health professionals who prescribe "schedule II controlled substances" report what they prescribe to the state.  That leaves a lot of room for people hungry for opioids to shop for doctors to fill prescriptions.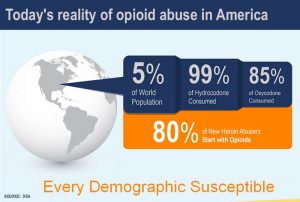 Having an electronic database of who is prescribing what to whom should provide a good foundation to help curb abuse, says Rep. Phyllis Henderson, R-Greenville.
"Our goal is to fix the issue," she said, noting that making the drug monitoring program mandatory will provide data to spotlight problem areas.
While all of this is well, good and vitally needed, it may not be possible to legislate our way out of the opioid mess. What's fundamentally needed is a change to our culture so people don't feel the need for a pill whenever they have a problem.
While researching for this column, we heard stories about health professionals providing a month's worth of opioids for a teen who got wisdom teeth removed — the same operation that doctors prescribe a few tablets of Tylenol with codeine.  Doctors need to educate patients about pain management, be stingier with pills, and refrain from writing big prescriptions to avoid paperwork or floods of requests for refills.
We also heard how teens are raiding medicine cabinets for pills, going to parties and taking them to get a new high.  If your parents locked the liquor cabinet, the unlocked medicine cabinet of today provides a much more dangerous threat, Sandoval reminds us.
It's urgent for the legislature to pass bills like those proposed this week to deal with the opioid epidemic.  At the same time as a society, we need to be realistic about how we manage pain and not immediately turn to pills being pushed by Big Pharma and doctors — pills that are being misused far too many times with deadly consequences.