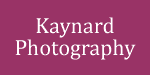 The public spiritedness of our underwriters allows us to bring Charleston Currents to you at no cost. Today we shine our spotlight on Kaynard Photography, a business run by contributing photographer Michael Kaynard of West Ashley.  Kaynard Photography grew from Michael's love of walking the streets of the Charleston's historic district. It developed into a passion for capturing everything Charleston through a camera lens. Kaynard can be seen walking the streets of Charleston many days from dawn to darkness. He calls his work "At Street Level."
Big holiday sale
Kaynard Photography is having its largest sale ever.  By year's end, Kaynard is closing his shop at 113 Church St.   Hours are 11 a.m. to 3 p.m. daily.
Everything in the shop must be sold, including all fixtures.  There are matted prints, framed prints, canvas prints as well as prints on historic roofing slates.
Call ahead 843-412-2299 to make sure Kaynardis in the shop or to set an appointment to fit your schedule.
"Thanks to everyone at Charleston Currents who has been following my photography."
Here are some of his recent photos in Charleston Currents: