By Kyra Morris, contributing editor  |  1977 – the beginning of Charleston's emergence as a world destination city– was also the first year of Spoleto Festival USA.  Is this a coincidence, or is there a correlation?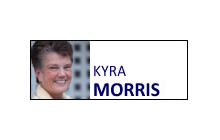 Gian Carlo Menotti, a Pulitzer-Prize-winning composer, sought to establish a sister festival to the Festival dei Due Mondi of Spoleto, Italy. After a comprehensive search for the right place, he chose Charleston.  It met his expectations for old world charm, historical architecture, and abundance of theatres and other performance spaces, including the variety of beautifully-maintained churches that reminded him of those in Italy.  Thus, the festival commenced in Charleston.
Throughout the 1980s, the novelty of the festival and the excitement of the cultural expansion carried the program.  Then in the early 1990s when Charleston was also experiencing other economic difficulties due to the closing of the naval base, the area's largest employer, financial deficits and the debt of the program had to be addressed.  Along with the financial problems, polarizing artistic differences surfaced.  From the period 1991 to 1993, the general manager, Nigel Redden, resigned and more than a third of the board quit.  That did not solve either the financial problems or the artistic differences. In 1993, Menotti resigned.  Spoleto performed many years in the red – losing money.  The turmoil was unsettling and Spoleto lost nearly half of its private funding.
Charlestonians did not want to lose Spoleto.  They had faith that a world-class performing arts festival added value and ultimately benefits Charleston, and the name Spoleto USA belonged to Charleston.  Milton Rhodes was appointed the general manager in November 1993.  He attempted to deal directly with the financial situation.  The difficulties were not over, though. The festival went over budget in 1995 by 20 percent.
In July 1995, Nigel Redden, who resigned as the festival's general manager when Gian Carlo Menotti was artistic director, was recruited to return to the festival to help it overcome the looming debt of more than $1 million.  With perseverance and forethought – though not straying from the festival's basic tenets for its artistic mission – the festival under Redden began to turn around financially.  In a very short term, the deficit went from $500,000 to a surplus of $1.4 million.  Funding from the public and private sectors regained strength as the confidence returned.
More than 20 years later, the festival continues to thrive.  It draws people from all over the world to participate, perform and observe.  The annual 17-day late May to early June event seeks to provide opportunities for both established and emerging artists with more than 150 performances of chamber music, opera, dance and theater.
The festival is known for having programs of the highest artistic caliber while also giving opportunity to young artists and innovative endeavors.  Spoleto celebrates all forms of performing arts.  There is a strong passion for contemporary innovation where established artists are given a platform to stretch and explore their own talents.  Young artists have the opportunity to work with veteran directors, designers and performers. There are many world-renowned artists who performed early in their careers at Spoleto.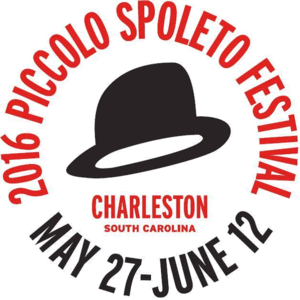 Piccolo Spoleto began as the official companion festival in 1979.  Often thought of as a way for families to enjoy the festival with hundreds programs and performances throughout the city, programs range from free to having a very reasonable cost. Piccolo Spoleto features outstanding local and regional artists. Both Spoleto and Piccolo Spoleto transform Charleston into an exhilarating celebration of music, dance and all sorts of performing, literary and visual arts that can be enjoyed by all.
The impact of Spoleto on the Charleston economy is enormous.  More than 150,000 visitors attend the two festivals.  These attendees spend at least $50 million in the Charleston area. The largest expenditures are on lodging, food and beverages, and tickets to the performances. This spending supports around $30 million in labor earnings, or the equivalent of over 1,600 full-time jobs.  With all the other factors related to Spoleto and Piccolo Spoleto there is an impact of at least $70 million in economic output.
There appears to be a strong correlation between Charleston's support of Spoleto and Charleston's rise to world-renowned city.  A diverse cultural industry is vital to attracting young professionals, families, retirees and new businesses to our community.  Cultural amenities are known to play a role in business location decisions. A lot of places can compete with tax incentives and other ploys to entice economic development, but who else has a Spoleto?
We owe many thanks to the visionaries of 1977 and to those who carry it on today.  Spoleto and Piccolo Spoleto performances began this year in Charleston on Friday, May 27 and will continue until Sunday, June 12.  Spoleto is part of our competitive edge that makes Charleston stand out from the crowd.