Charleston Currents | Dec. 14, 2015 | Number 8.07
OFF THE CHOPPING BLOCK (FOR NOW). A plan to remove this grand tree (at left) today from River Road has been put on hold — for now. The state Department of Transportation, which wanted to remove the grand tree, has announced that it has postponed removal of the live oak tree pending review of an alternate plan. See what a little engaged citizen protest can do? Conservationists rallied to keep to preserve Johns Island's historic, picturesque canopy along the road. (Photo provided.)
IN THIS ISSUE
PHOTO: Grand tree off the chopping block for now
FOCUS: Promoting friendship and understanding
BRACK: Let's have some real gun sense in S.C.
IN THE SPOTLIGHT: Morris Financial Concepts, Inc.
GOOD NEWS: Holiday shopping tips, more
FEEDBACK: Immigration is a federal issue
CALENDAR, Dec. 14+: From a holiday train to a holiday show
REVIEW: Mr. Mercedes, by Stephen King
MYSTERY: The clue is that it's in Charleston
S.C. ENCYCLOPEDIA: The New Deal, part 2
TODAY'S FOCUS
Promoting friendship and understanding with Kindred Kids
By Bridget Laird
DEC. 14, 2015 | In the wake of yet two more high-profile mass shootings—in Colorado Springs and San Bernardino—and as two more communities embark on the long, painful healing process, America is again confronted with the terrible toll of intolerance and hatred.
Our own community, here in Charleston, continues to struggle against those forces. And we are all working daily to soothe the still-raw wounds of the nine murders at Mother Emanuel AME Church, the latest tragedy in our city's long legacy of racist violence.
However, in response to an attack intended to inspire increased hatred and divisiveness, Charleston has instead witnessed the tremendous power of community and compassion. The outpouring of support has shown us that despite the deep-seated divides that persist in our community, we can come together as a city to heal, and to begin to address those divides in meaningful and constructive ways.
Nearly six months have passed since June 17, and in that time activists, faith and community leaders, and many others have stepped up this healing work. And although we still have a long way to go, we can find hope in the fact that just as racism and hate are learned and passed down, so too are empathy and friendship.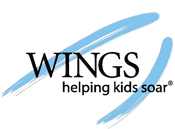 WINGS for Kids—a social and emotional learning program I lead here in Charleston—has long focused on instilling the values and skills of empathy, friendship and compassion in the young people we work with everyday. But after June 17, we are challenged to do more to ensure that kids in Charleston do not grow up isolated from one another, fearful of one another, or intolerant of one another on the basis of race or any other differences.
So in recognition of the divides that still cleave Charleston, WINGS has begun program called Kindred Kids. The program seeks to help promote friendship and understanding among the young people in our city. By fostering connections among students from different backgrounds—racial, cultural, socioeconomic or otherwise—Kindred Kids helps young people to see themselves and each other in new ways, and as a part of diverse social fabric.
In this, its first year, Kindred Kids is starting small, bringing together fourth graders at two very different Charleston schools—North Charleston Elementary School and Mason Prep—students who might not otherwise ever meet. Each participant in the program is paired with a peer from the other school, and the two correspond, before they meet for the first time, in order get to know each other and develop a relationship. When each pair does meet in person, at gatherings hosted by WINGS, they play games, share meals, participate in guided conversations and learn valuable social and emotional skills. In the time between these meetings, each pair continues to correspond, sharing their lives and deepening their relationships.
Of course, we recognize that the Kindred Kids program is just a small step towards overcoming the enduring prejudice and mistrust that has divided Charleston, and, indeed, the country, for far too long. However, we also realize that to accept the status quo—and to treat these challenges as insurmountable—is not an option. Over the past six months we have seen the power of what individuals and groups can do when they come together as one.
We hope this project will serve as one among many rooted, fundamentally, in compassion and empathy, that Charlestonians have already undertaken and will launch in the months and years to come.
Bridget Laird is CEO of WINGS for Kids.
COMMENTARY
Let's have some real gun sense in S.C.
By Andy Brack  |  Somewhere recently on Facebook, I came across a cartoon that showed a guy sitting on a beach enjoying a drink.  The caption read something like, "Another sunny day on the beach in Australia without an outbreak of gun violence."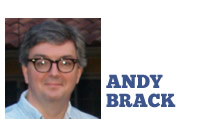 The same can't be said for America.  An average of 90 people a day die somehow in the United States because of a guns.  In the 35 years since musician John Lennon was shot five times in the back by a man with a revolver, more than 1.1 million Americans have died because of guns.  In fact, records show more people have died from guns since 1970 than in all wars fought by Americans since the Revolutionary War.
Gun violence is out of control.  And yet, the nation sits on its haunches doing virtually nothing.  Congress cowers to the gun lobby, which stays on message that guns don't kill people but people do.
Umm, that's kind of the point — people using guns kill people.  We make it too easy for them to get guns.  And gun killings happen far too often.   What we're doing in America isn't working, as evidenced by massacres in Newtown, Charleston, Aurora and now San Bernandino.  Instead of continuing to embrace public policy that allows massacres to continue, why don't we try something new — as Australia did following a massacre in Tasmania?
After 35 people died in Port Arthur in 1996, Australia essentially banned assault rifles and put strict controls on who could have handguns.  It did not, however, eliminate guns.  Hunters and sportsmen still have shotguns and rifles.  Handguns are permitted, in special situations.  The point is, however, is that the Australians really keep up on who has guns and regulates them so there's not a Wild West culture in their neighborhoods and on their streets.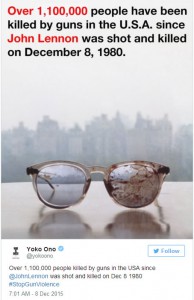 Any thinking person knows you'll never get rid of guns in America.  But with Congress paralyzed, there are some things state and local governments can do now, especially since the U.S. Supreme Court this week declined to hear an Illinois case.  The decision was a loss for gun owners who challenged a 2013 law by one town that banned  ownership of assault rifles and high-capacity magazines.  Similar laws in New York and Connecticut have been upheld.
So if the place for real action to reduce gun violence is closer to home, maybe South Carolina legislators should seriously consider some of the 15 common-sense measures introduced last week:
Ban assault rifles.  If you don't want radicalized Muslim extremists or radicalized Christian or domestic American terrorists to shoot up public places, maybe it needs to be harder for them to get these guns.  Any real hunter will tell you that you don't need an AK-47 to hunt deer.
Require permits for purchases.  In North Carolina, anyone who wants a handgun has to get a permit from the state, which gives authorities time to make sure it's O.K. for the person to have one.  Once a permit is granted — and it doesn't take too long — the person can buy any handgun he or she wants.
Finish background checks.  Federally-licensed gun dealers today are required to do background checks on people who want guns.  While more than 90 percent of checks are completed in a few minutes, authorities have three days to finish any that aren't vetted through a computer system.  If they're not done in three days, sales can go through.  Some new proposals call for a waiting period — or for background checks to be completed — before sales can be finished.
Close loopholes.  More than 40 percent of gun sales are thought to be done through the Internet or at unregulated gun shows, according to federal research.  Requiring background checks for those sales outlets likely would reduce gun deaths.  According to the Brady Center to Prevent Gun Violence, California saw a 57 percent drop in gun deaths by 2013 after it closed the loophole in 1990.  And what happened when Missouri repealed similar background checks?  Gun murders went up 23 percent.
It's time to listen to these kind of practical proposals by a new grassroots group, Gun Sense SC, to reduce gun violence.  Gunning up hasn't worked.  Let's try gunning down.
Andy Brack is editor and publisher of Charleston Currents and Statehouse Report. You can reach him at: editor@charlestoncurrents.com
IN THE SPOTLIGHT
Morris Financial Concepts, Inc.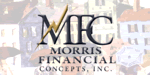 The public spiritedness of our sponsors allows us to bring Charleston Currents to you at no cost to readers.  Morris Financial Concepts, Inc., is a nationally recognized, fee-only financial consulting firm that helps you identify and align your resources, values and goals to achieve an enriched life. We do not accept commissions or compensation related to the products and service we recommend. Our counsel is based solely on what we believe is best for each client.
GOOD NEWS
BBB offers tips for the holiday season
The Christmas season is a time when busy people can become careless and vulnerable to theft and other holiday crime. The following tips from the Better Business Bureau can help you be more careful, prepared and aware during the holiday season.
Automated Teller Machines (ATM)
If you must use an ATM, choose one that is located inside a police station, mall, or well-lighted location. Withdraw only the amount of cash you need.
Protect your PIN by shielding the ATM keypad from anyone who is standing near you. After you have entered your PIN number, place your fingers on other keys.  This will stop con artists who are trying to steal your PIN number using new infrared techniques.
Do not throw your ATM receipt away at the ATM location.
Shopping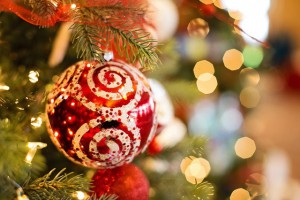 Shop during daylight hours whenever possible. If you must shop at night, go with a friend or family member. Dress casually and comfortably. Avoid wearing expensive jewelry.
Do not carry a purse or wallet, if possible.  Also, consider keeping your credit and debit cards in a different place than your wallet. That way, if your wallet is stolen, they will only get away with limited personal and financial information. Always carry your Driver License or Identification Card along with necessary cash, checks and/or a credit card you expect to use.
Avoid carrying large amounts of cash. Keep cash in your front pocket.
Pay for purchases with a check or credit card when possible.
Notify the credit card issuer immediately if your credit card is lost, stolen or misused. Call the credit bureaus and place a Fraud Alert on your account. This will stop anyone from using your credit report to obtain credit, loans, etc. using your information.
Keep a record of all of your credit card numbers in a safe place at home. Make a photocopy of your driver's license. Should it be stolen, you'll need dates that can only be found on your license.
Be extra careful if you do carry a wallet or purse. They are the prime targets of criminals in crowded shopping areas, transportation terminals, bus stops, on buses and other rapid transit.
Beware of strangers approaching you for any reason. At this time of year, "con-artists" may try various methods of distracting you with the intention of taking your money or belongings.
At home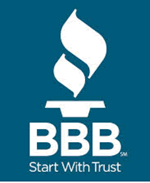 Be extra cautious about locking doors and windows when you leave the house, even for a few minutes. When leaving home for an extended time, have a neighbor or family member watch your house and pick up your newspapers and mail.
Indoor and outdoor lights should be on an automatic timer.
Leave a radio or television on so the house looks and sounds occupied.
Large displays of holiday gifts should not be visible through the windows and doors of your home.
Strangers at your door
Be aware that criminals sometimes pose as couriers delivering gifts.
It is not uncommon for criminals to take advantage of the generosity of people during the holiday season by soliciting donations door-to-door for charitable causes although no charity is involved.
Ask for their identification, and find out how the donated funds will be used. If you are not satisfied, do not donate.
In other news:
New grads. Hats off to the 39 students who graduated Sunday from the Charleston School of Law. S.C. Circuit Judge Kristi Lea Harrington told students to continue to provide public service in their careers: "Make this your personal mantra, and remember it in everything you do. It is rewarding and fulfilling to place the needs of the indigent and the defenseless at the forefront of your work. As a lawyer, you may be asked to advocate for individuals desperately in need of help, but without the ability to repay. Remember your calling, and remember your mantra – pro bono populi."
Mock trial winners. Congratulations too to students at Moultrie Middle School, which won the 12th annual SC Bar Charleston Regional Middle School Mock Trial Competition on Dec. 5. Participating students from Moultrie Middle School included Ben Brice, Henry Brown, Nicholas Brown, Barron Burns, Ben Holsapple, Joy Katzburg, Whitney Knotts, Ally Monts, Emma Nodine, Jesse Palmer, Andrew Peters, Sriram Srinivas, Luke Wallace, Estella Walsh and Laney Winn. The teacher coaches were Garen McDowell (lead teacher), Chris Callanan and Kelly Hodo, and the attorney coaches were Marie-Louise Ramsdale and Audrey R. Brown. A team from Buist Academy was named first runner-up.
Adopt a whale. Here's an idea for a different holiday gift — adopting one of 11 different humpback and fin whales through the College of the Atlantic's Adopt a Whale Program. Single whales are $30 while mother-calf pairs are $40. Funds raised through the program benefit Allied Whale, an organization at the Maine college that houses and oldest and largest dedicated whale photo-identification program in the world. More info | Adopt a whale
FEEDBACK
Immigration is a federal issue
To the editor: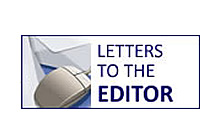 Responding to the recent letter writer who wrote to laud Gov. Haley's position to keep out Syrian refugees, I write to remind your readers that whatever your position on the Syrian refugees issue, the decision at the end of the day is not one made by individual states.
Immigration is a federal responsibility, and as such, a federal decision.
— Dave Brown, Charleston, S.C.
Rant.  Rave.  Tell us what you really think.  If you have an opinion on something we've offered or on a subject related to the Lowcountry, please send your letters of 150 words or less to: editor@charlestoncurrents.com. Our feedback policy.
CALENDAR
DEC. 14+: From a holiday train to a holiday play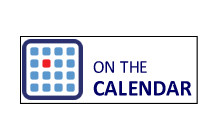 Magnolia's Children's Village: Through Dec. 31, Magnolia Plantation and Gardens. A children's village, holiday train rides and assortment of child-friendly and pet-lover activities will be open through for kids of all ages. More: MagnoliaPlantation.com
Holiday Festival of Lights:  Through Jan. 3, 2016, James Island County Park.  The annual light festival with millions of lights and lots of family fun opens for a seven-week run.  Lots of information is online here.
West Ashley Senior Forum: 2 p.m., Dec. 15 (new date), John Wesley United Methodist Church, 626 Savannah Highway, West Ashley. The city of Charleston will host a forum on the preliminary design for a new senior center and its grounds. The new center will be located on the campus of Bon Secours St. Francis Hospital.
A Christmas Story: Through Dec. 20: 7:30 p.m., Dec. 17-19; matinee at 3 p.m. on Dec. 20, Dock Street Theatre, Charleston. Enjoy the story about Ralphie, his BB gun and the leg lamp in this holiday classic that returns for the season. Tickets are $30 to $67 for adults. More.
Museum Mile Month is coming. For the cost of one $25 ticket throughout January 2016, adults can enjoy visits to 11 attractions along Charleston's Museum Mile. These include the Aiken-Rhett House Museum, Charleston Museum, Nathaniel Russell House and Museum and The Old Exchange and Provost Dungeon. More: CharlestonsMuseumMile.org.
Bird walks: 8:30 a.m. to noon, every Wednesday and Saturday. This is the time of year that a great variety of migrating birds fly through the Lowcountry so what better time to take part in one of the regular early morning bird walks at Caw Caw Interpretive Center in Ravenel. Pre-registration is suggested. Cost is $10. Walks also are conducted on James Island and Folly Beach. Learn more online.
If you have an event to list on our calendar, please send it to editor@charlestoncurrents.com for consideration.  The calendar is updated weekly on Mondays.
REVIEW
Mr. Mercedes

A novel by Stephen King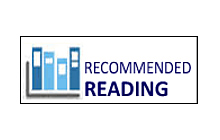 Fans of the TV shows Criminal Minds and C.S.I. will thoroughly enjoy Mr. Mercedes. This is the first hard-boiled detective novel written by Stephen King, the renowned author of the horror genre. King sets his novel in present day with flashbacks to the recession and a single event: the day a Mercedes sedan plows into a line of unemployed people waiting to get into a job fair. The driver isn't caught and the head detective on the case, William Hodges, retires. Time passes, and one day he gets a letter in the mail from the killer. It's a taunting missive that brings the 64-year-old out of retirement to work as a private investigator.
The story is told in alternate viewpoints between Hodges and Brady Hartsfield, the driver of the Mercedes who is longing to do something on a much larger scale this time. King's writing keeps the reader on his toes. One is constantly left wondering if Hodges will catch up to Hartsfield in time, or if the killer will be successful. Mr. Mercedes is the first in a trilogy of mystery thrillers. While this is not the genre Stephen King usually makes camp in, he definitely does it justice in his own way.
— Codie Smith, John's Island Regional Library, John's Island, S.C.

Find this and similar titles from Charleston County Public Library. This item available as a book. To learn more or place a hold, visit www.ccpl.org or call 843-805-6930.
MYSTERY PHOTO
Mural found somewhere in Charleston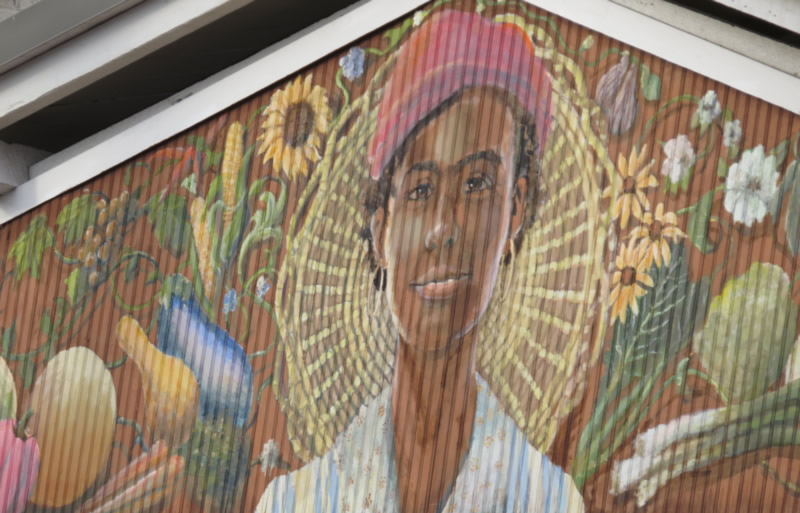 CLUE: This mural is somewhere in Charleston, but where? It might be more familiar than you think. Please send your guesses to: editor@charlestoncurrents.com — and make sure to include your name and the town where you reside. Photo by Michael Kaynard of Kaynard Photography.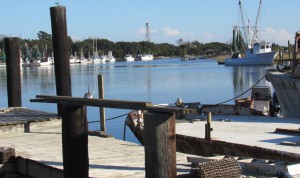 Last week's "maritime pastoral" photo was taken from a dock in McClellanville looking down Jeremy Creek. We enjoyed a drink of Christmas cheer over the weekend at the annual Army-Navy football game on behalf of those who correctly identified the photo: Mimi Dias and Kristina Wheeler, both of West Ashley; Jane Riley Gambrell of Charleston; Charles Boyd of Hanahan; and master guesser Chris Brooks of Mount Pleasant. NOTE: We only had one drink of cheer, not one for each of you; we were driving!
S.C. ENCYCLOPEDIA
The New Deal (part 2)
S.C. Encyclopedia (part 2 of 2) | Aiding the National Recovery Administration (NRA) in effecting business recovery was the Public Works Administration (PWA), which stimulated purchases in construction and related industries such as steel, cement, and lumber. In South Carolina the PWA was synonymous with the construction of public housing at University Terrace, Gonzales Gardens, and Calhoun Court in Columbia and Cooper River Court, Meeting Street Manor, and Anson Borough Homes in Charleston, eighty-seven schools and ten city halls and courthouses across the state, and massive hydroelectric projects at Buzzard Roost in Greenwood County and Santee Cooper in the Lowcountry. Both hydroelectric projects helped mightily in the effort to electrify rural areas, expand recreational opportunities, eradicate malaria, and attract industry to the state. Both also required massive amounts of labor at a time when jobs were scarce.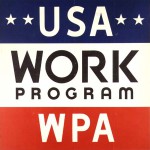 More important in helping the unemployed were the various relief agencies. The Federal Emergency Relief Act of 1933 appropriated $500 million to be channeled through the forty-eight state relief administrations to alleviate unemployment and human misery. The South Carolina Emergency Relief Administration (SCERA) spent its allotment on both direct relief for unemployables and work relief for those able to work. The latter earned SCERA dollars, and later Civil Works Administration (CWA) dollars, through work at jobs in sewing rooms, libraries, swamp drainage, local infrastructure construction, literacy training, reconstruction of Charleston's Dock Street Theater, and the construction of highways, bridges, and schools.
In 1935 the Roosevelt administration created the Works Progress Administration (WPA) to take over work relief, while insisting that the states assume responsibility for their unemployables. The state of South Carolina, aided by federal grants under Social Security, created the South Carolina Department of Public Welfare to look after the needy. Meanwhile, the WPA undertook the most massive work-relief effort in the state's history. Indeed, for several years the WPA was the state's largest employer. Its fruits included the construction or improvement of 1,138 bridges, 11,699 culverts, 10,000 miles of highways, 2,179 schools, and 1,267 noneducational buildings such as courthouses and jails. Less visible but also valuable were the 2.1 million garments made for the poor in WPA sewing rooms, literacy efforts that all but wiped out illiteracy in the educable population, the publication of the nationally known South Carolina: A Guide to the Palmetto State (1941), and music classes and concerts for more than twenty percent of the state's citizens.
The most popular of all New Deal programs in the Palmetto State was the Civilian Conservation Corps (CCC). This program put unemployed young males between the ages of seventeen and twenty-five years into South Carolina's thirty CCC camps to do conservation work, which by 1939 included thinning almost fifty thousand acres of forests, devoting more than 115,000 man-days to planting trees, and spending almost 120,000 hours fighting forest fires. The young men also constructed more than 5,400 miles of fire breaks, almost 1,500 miles of truck trails, and the state's first fourteen state parks. In 1938 alone, an estimated one-fourth of the state's citizens enjoyed the new state parks. By 1939 almost 32,000 South Carolinians had served in the CCC.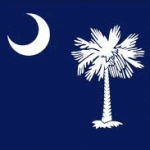 Also by 1939, other less visible but equally valuable New Deal agencies had improved conditions in the Palmetto State. The National Youth Administration (NYA) paid $1.1 million in wages to almost twenty thousand high school and college students who could not have remained in school without the jobs provided by the NYA. The Home Owners Loan Corporation (HOLC), which purchased mortgages from lenders and then renegotiated more favorable terms with the borrowers, saved ten percent of the state's nonfarm homes from foreclosure. The Federal Housing Administration (FHA), which insured more than twelve thousand loans totaling almost $15 million, made credit available to home buyers when none existed in the private sector. The presence of Federal Deposit Insurance Corporation (FDIC) insurance so restored popular confidence in banking that bank failures in South Carolina dropped from an average of twenty-five per year between 1921 and 1933 to just two banks in the five years between 1934 and 1939.
Results of the New Deal in South Carolina were mixed. It did not challenge racial segregation, which existed in every New Deal program. Neither did the New Deal dismantle the state's conservative political culture, local power structure, legislative supremacy, or prevailing notions of class, gender, and race. On the other hand, the New Deal restored confidence in democracy, capitalism, and progress. It kept farmers, mill owners, bankers, and mill workers out of bankruptcy long enough for them to prosper during and after World War II. The programs in work relief and public works were responsible for the state's first public housing, two massive hydroelectric complexes, and thousands of miles of highways, bridges, sewage systems, and water systems. The program in industrial recovery and reform brought permanent shorter hours, higher wages, better working conditions, and labor's right to organize. The program for agricultural recovery brought permanent price supports, acreage reduction, agricultural credit, soil conservation, and rural electrification. The New Deal launched the national careers of politicians such as Olin D. Johnston and Burnet Maybank and furthered the career of James F. Byrnes, who helped author or served as Senate floor manager for at least eight major pieces of New Deal legislation. The state's current system of alcoholic beverage control began with the New Deal. Also starting during the New Deal was African American activism, which culminated in the civil rights movement in the decades following World War II. Truly, the New Deal was a watershed in the state's history.
– Excerpted from the entry by Jack Irby Hayes. See Part One. To read more about this or 2,000 other entries about South Carolina, check out The South Carolina Encyclopedia by USC Press. (Information used by permission.)
About Charleston Currents
OUR UNDERWRITERS
Charleston Currents is an underwriter-supported weekly online journal of good news about the Charleston area and Lowcountry of South Carolina.
To learn more about how your organization or business can benefit, click here to contact us. Or give us a holler on the phone at: 843.670.3996.
OUR TEAM
Charleston Currents offers insightful community comment and good news on events each week. It cuts through the information clutter to offer the best of what's happening locally.
Mailing address: O. Box. 22261 | Charleston, SC 29413
Phone: 843.670.3996
Charleston Currents is provided to you twice a week by:
SUBSCRIBE FOR FREE
Subscriptions to Charleston Currents are free.
Unsubscribe.  We don't want to lose you as a reader of Charleston Currents, but if you must depart, please click here.
© 2008-2015, Statehouse Report, LLC. All rights reserved. Charleston Currents is published every Monday by Statehouse Report LLC, PO Box 22261, Charleston, SC 29413.