Charleston Currents | Nov. 16, 2015 | Number 8.03

JUMPING FOR JOY. Riley Riutta of Marquette, Mich., was so tickled to find a good patch of grass that he did a bunch of cartwheels Tuesday in a park adjacent to the Charleston Maritime Center. A 17-year-old homeschooled senior, he and his mother have been traveling on a 25-foot sailboat for Michigan south for the last few months. (Photo by Andy Brack)
REMEMBER TO VOTE TUESDAY | #JohnNotLeon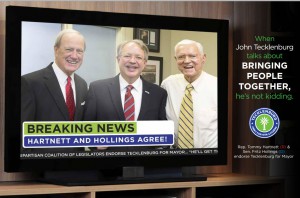 Porter Gaud graduate Chris Cooper's Washington company Convergence Targeted Communications designed this clever oversized postcard that landed in Charleston mailboxes in the waning days of the testy runoff mayoral campaign between John Tecklenburg and Leon Stavrinakis. It's one of the cleverest political mailers we've seen in years because of how it mixes humor and history to remind voters to get to the polls Tuesday to vote for Tecklenburg, the candidate we endorsed.
[For you "comeya" folks (recent arrivals), Republican Tommy Hartnett ran in 1992 against then Democratic incumbent U.S. Sen. Fritz Hollings in a narrow race that Hollings won by just 2 percentage points. The Teckenburg mailer reminds voters that even past opponents can agree on some things.]
IN THIS ISSUE
PHOTO:  Jumping for joy
FOCUS: 200 attend conservation event
BRACK: Disappointed in state Senate's inability on ethics reform
IN THE SPOTLIGHT:  Magnolia Plantation and Gardens
GOOD NEWS: Charleston has a new cathedral
FEEDBACK: Letters on good news, development, dogs
CALENDAR, Nov. 16+: From holiday lights to holiday oysters
MYSTERY:  Where's this train display?
S.C. ENCYCLOPEDIA: Operation Lost Trust
TODAY'S FOCUS
More than 200 attend event focused on Lowcountry conservation
By Elizabeth Brown
NOV. 16, 2015 | Lowcountry Land Trust engaged the business community Wednesday to explore the business of conservation at its inaugural Flourish event.

More than 200 conservationists, leading companies, creatives, entrepreneurs, citizens and corporations converged to converse, collaborate and create new ways to protect and preserve the lands, waterways and the way of life that make the Lowcountry one of the world's most beloved places. The overlaying theme of the day was it is time to craft the next chapter of our community's conservation story — together.
Traditionally, conservationists have worked tirelessly, but independently, to preserve the special places that give the Lowcountry its sense of place and quality of life. This historical work provides a foundation on which to build a thriving, resilient and dynamic future for the region. But as was said throughout the day, we have a new paradigm and new generation of leadership. We face large issues as a community and going forward the conversation around conservation must reflect the complexity of the day. The work must be inclusive and relatable to the community at large. Flourish demonstrated this concept in action.
Lowcountry Land Trust has dedicated the last three years to creating a cooperative, collaborative conservation collective that includes corporations with a local presence, local businesses both large and small, community groups, and conservation fans of all ages. Flourish launched the call for the trust to activate and implement a comprehensive regional vision. The day's conversation centered on how we can work together to achieve our shared goals with trust and listening to one another.
Robert Prioleau of Blue Ion moderated the day. Jacob Lindsey, the City of Charleston's director of planning, spoke to the group on how conservation is the best planning tool we have. Then Prioleau moderated 12 panelists, including representatives from Norfolk Southern, the Evening Post Company, Boeing, the State Ports Authority, Holy City Brewery, Historic Charleston Foundation, Center for Heirs Property Preservation, Gullah Geechee Cultural Heritage Corridor Commission and more
Following the panelists there was a party featuring local food and drinks from Firefly, High Wire Distilling and Holy City Brewery.
Elizabeth Brown is director of education and community relations at the Lowcountry Open Land Trust.
COMMENTARY
Senate disappoints in inability to pass ethics reform
By Andy Brack, editor and publisher  |   It almost defies reality that the downfall since 2012 of the state's number two and number three elected officials hasn't yet led to major ethics reform. The once bright promise of more transparency in government is becoming dimmer every passing day.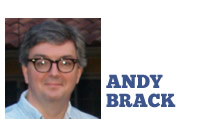 Welcome to Statehouse politics, courtesy of the South Carolina Senate.
George Washington once remarked that the U.S. Senate was created to be a more deliberative body than its colleague, the House, where two-year terms inspire legislators to act passionately and quickly. Likening the House to a cup of hot tea, Washington asked fellow Founding Father Thomas Jefferson, who was in France when the Senate was created, "Why did you pour that tea into your saucer?" Jefferson replied, "To cool it," reflecting a custom of the time. (I remember my grandfather sipping his coffee from a saucer for the same reason.) Washington then said, "We pour legislation into the senatorial saucer to cool it."
But failing to act after corruption scandals that brought down Lt. Gov. Ken Ard of Florence and House Speaker Bobby Harrell of Charleston is going a bit beyond being deliberative. It's just plain wrong.
So here's the back story: Legislative leaders worked hard a couple of years ago to pass comprehensive ethics reform that included elimination of leadership political action committees, better reporting of income earned by public officials and a lot more transparency, particularly with independent expenditures to influence elections.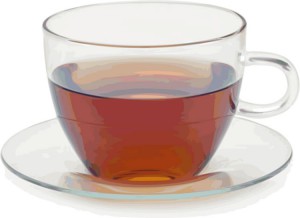 In 2014, the House voted 101-12 to approve a 37-page conference report. But the Senate couldn't get the job done, which kicked the can to the 2015 session. That was a new two-year legislative session, which meant everybody had to start over. The House, again, passed a bill, but when it got to the Senate, it bogged down again over two main issues — whether groups that want to influence elections must disclose donors and whether legislators should be policed by themselves or an independent group that includes legislators.
With the start of the 2016 session approaching quickly, it looks like ethics reform may be put off again.
"It's very much an issue I want to see us act upon this session," said Senate Judiciary Chairman Larry Martin, R-Pickens. " However, I'm a realist.  Unless there is a change of heart about independent investigations and third-party expenditures, I don't see much passing except possibly income disclosure."
State Sen. Marlon Kimpson, D-Charleston, said he wasn't optimistic that an ethics bill would get done in the coming year.
"I voted for the [GOP Sen. Luke] Rankin plan, [but] the Republicans blocked it," Kimpson said. "We really need a total do-over as the plans being discussed don't get to the heart of the matter."
State Sen. Paul Campbell, a Berkeley County Republican who also supported a bill to allow an independent panel to look into ethics allegations instead of the House or Senate Ethics committees, said the bill got filibustered last year because of "special interest" opponents who didn't want disclosure of donors.
"We're letting too much of special interests interfere with Senate business, in my opinion," he said.
But it is constitutional concerns, said state Sen. Kevin Bryant, R-Anderson, that led to him to oppose the proposal as now drafted.
"The ethics bill  contains language that requires issue advocacy groups to disclose their contributors," he said. "As long as that is still in there, I will do all I can to defeat it.
"This is an extreme violation of our First Amendment rights. There are several court cases that have set a precedent that contributions to issue advocacy groups should be allowed to be anonymous as it is a free speech issue.  We may as well call it the incumbent protection bill."
When asked about whether he could support ethics reform if the language regarding third-party groups were to be removed, Bryant said the bill wouldn't pass.
"Many want this part more than anything else in the bill."
Bottom line: It doesn't look good again for ethics reform, despite scandals that tarred the General Assembly in a big way. But in the odd world inhabited by politicians, never say never. Get 'er done.
Andy Brack is editor and publisher of Charleston Currents and Statehouse Report. You can reach him at: editor@charlestoncurrents.com
IN THE SPOTLIGHT
Magnolia Plantation and Gardens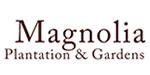 The public spiritedness of our underwriters allows us to bring Charleston Currents to you at no cost. Today we shine our spotlight on Magnolia Plantation and Gardens, founded in 1676 by the Drayton family. It has survived the centuries and witnessed the history of our nation unfold before it from the American Revolution through the Civil War and beyond. It is the oldest public tourist site in the Lowcountry and the oldest public gardens in America, opening its doors to visitors in 1870. Open 365 days a year, Magnolia offers its visitors splendid tours of nature and history and the role African-Americans played in the development of its award-winning Romantic-style gardens.
GOOD NEWS
Charleston gets a new cathedral
Grace Episcopal Church on Wentworth Street is now the official cathedral for Episcopalians who are part of the Episcopal Church USA.
On Saturday, some 300 delegates to the 225th annual diocesan convention at Holy Cross Faith Memorial Episcopal Church in Pawleys Island approved a proposal to name Grace as the official new church home of Bishop Charles G. vonRosenberg. The church now will be called Grace Church Cathedral as a blend reflecting its history as a parish church and to highlight its leadership role of housing the bishop's offices and diocesan staff.
The church, admitted to the Diocese of South Carolina in 1846 and consecrated two years later, is the largest congregation in a diocese now known as The Episcopal Church in South Carolina, a group of 30 Episcopal churches and missions loyal to the national Episcopal Church.
In recent years, local Episcopalians split over matters of theology, spurred in part in 2004 by the consecration of an openly gay priest as a bishop in New Hampshire. In 2012, conservative Episcopalians in 34 South Carolina parishes broke away from the national church, but kept the name "Diocese of South Carolina." That led to an ongoing lawsuit over the breakaway diocese's name and property. The matter remains in federal and state courts.
But Episcopalians who hold values aligned with the national church have moved on in many ways. Officials say parishes that remain in communion with the national church believe Grace as the diocese's cathedral is a "positive move for unity."
In other good news:
Big state impact. SCRA announced Friday that it had a $1.4 billion impact in economic activity in South Carolina in 2015, according to a new report by USC's Darla Moore School of Business. High-tech jobs from the organization's SC Launch pay an average annual wage of $69,000 and grew 52 percent in the last 12 months. "These economic output results indicate that we are advancing our mission to foster South Carolina's high-tech economy," said SCRA CEO Bill Mahoney.
Book program grows. Begin With Books continues to grow thanks to collaborations across the community. Overall enrollment of 2,724 children across the county receive free books through the early literacy campaign, according a recent update: "Wadmalaw and Edisto have been participation leaders from the beginning, but Johns Island, Hollywood, and the Peninsula are all now over 50 percent enrollment.  Overall, we have delivered 85,945 books to over 4,500 children." More info.
Healthier babies. Leading Charleston chefs cooked for a Nov. 5 charity event attended by more than 400 people that raised $265,000 for the March of Dimes to benefit healthier babies. "Thanks to the generous support of the participating restaurants, event sponsors and guests, the March of Dimes raised $265,000 to support lifesaving research and educational programs aimed at giving every baby a healthy start in life," said Benny Firestone, Signature Chefs auction chairman in a press release.
FEEDBACK
Adding bike lane to Connector wouldn't be good news
To the editor: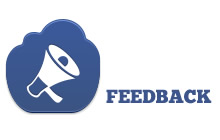 After sitting in traffic yesterday morning in the rain for 1 hour and 40 minutes to travel the 14.4 from my house to Meeting St., I find it hard to believe that the "Good News" is a bicycle lane on the James Island extension. Normally that same 14.4 miles takes 40 to 50 minutes which is an embarrassment by itself but I am willing to make the trek. Adding bicycles to the mix at the cost of $3.6 million dollars when our roads are full of potholes, the traffic is constantly snarled and you are burning extra gallons of gas and befouling the air while sitting in standstill traffic is foolish, shortsighted and dangerous at best.
And while I am at it, who in our government permitted 174 new apartments near the corner of 61 and Sam Rittenberg which is at a standstill every morning? They should be fired.
— Judy Carberry, Charleston, S.C.
Inflammatory rhetoric on development not helpful
To the editor:
While I didn't care for your derogatory shots at "shiny expensive homes and buildings," I also found Leon [Stavrinakis]'s sudden disdain pretty disingenuous.  He went around Charleston telling all of us that he was the only business guy in the field and he needed money to make sure the loony left didn't win the mayor's race.  Then the day after the election, he is in a runoff and decides that the best strategy is to denounce his opponent as a developer.
It is an unfortunate truth on the left that government doesn't build anything, but it has a lot of great ideas about what developers ought to do with private property and private money.   This is a touchy issue that has some good points to make on both sides.  Just like in national politics, inflammatory rhetoric does nothing to help the situation.
— Don McDonough, Charleston, S.C.
Column on dog was a keeper
To the editor:
This week's column entitled "If you want a friend, get a dog" was charming especially to all of us who receive such devoted love from our dog (and cat) pets.  Thanks for this "keeper" although actually we are often enjoying your columns in general.
– Sheila Haney, Hartsville, S.C.
Rant.  Rave.  Tell us what you really think.  If you have an opinion on something we've offered or on a subject related to the Lowcountry, please send your letters of 150 words or less to: editor@charlestoncurrents.com. Our feedback policy.
CALENDAR
From holiday lights to holiday oysters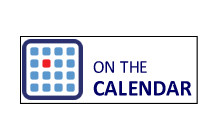 Holiday Festival of Lights:  Through Jan. 3, 2016, James Island County Park.  The annual light festival with millions of lights and lots of family fun opens for a seven-week run.  Lots of information is online here.
Park workshop: 6 p.m., Nov. 19, Laing Middle School cafeteria, 2705 Bulrush Basket Lane, Mount Pleasant.  Officials will hold a workshop to get input on the future development of a 245-acre park on Rifle Range Road in Mount Pleasant.  For more information, contact Julie Hensley.
(NEW) Chili Cook-off and Oyster Roast: 1 p.m. to 5 p.m. Nov. 21, Citadel football stadium, Charleston. More than 100 teams are signed up to compete to determine the Lowcountry's best chili. Up to 4,000 people are expected to attend the event, which is a fundraiser for the Charleston Animal Society's medical fund to save injured, abused and neglected animals. Cost: $25. More info here.
That Holiday Book Sale: Dec. 4-6, Charleston County Main Library, 68 Calhoun St., Charleston.  The Friends of the Library will offer a great book sale just in time for the holidays where you can pick up affordable books, CDs and more.  For times and other information, click here.
Miracle on 34th Street:  Dec. 4-20, Footlight Players Theatre, 20 Queen St., Charleston.  The Footlight Players will perform the beloved holiday classic based on the 1947 Oscar-winning film.  Shows are at 8 p.m. Dec. 4-5, Dec. 11-12 and Dec. 17-19 and at 3 p.m. Dec. 6, Dec. 13 and Dec. 20. Tickets are $35 for adults; $32 for seniors/military, $25 for students and $15 for children. More:  footlightplayers.net.
(NEW) Path to Secession: 11:15 a.m., Dec. 8, John's Island Regional Library, Johns Island. Join Charleston County Public Library historian Nic Butler to follow 50 years of events that led the state to secede from the union in 1860 in this installment of the library's history series. The talk will be also offered 6 p.m., Dec. 9, at the main library on Calhoun St.
Bird walks: 8:30 a.m. to noon, every Wednesday and Saturday. This is the time of year that a great variety of migrating birds fly through the Lowcountry so what better time to take part in one of the regular early morning bird walks at Caw Caw Interpretive Center in Ravenel. Pre-registration is suggested. Cost is $5. Walks also are conducted on James Island and Folly Beach. Learn more online.
If you have an event to list on our calendar, please send it to editor@charlestoncurrents.com for consideration.  The calendar is updated weekly on Mondays.
MYSTERY PHOTO
Model train display to open, but where?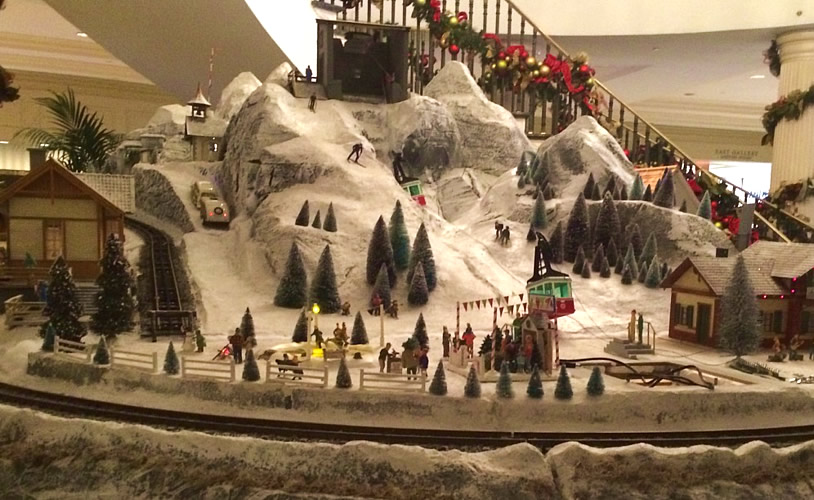 This holiday model train display features miniature European alpine homes, tiny churches, realistic stables and more. But where is it? (It opens Nov. 25 and, ahem, runs through Jan. 2; more next week; photo provided by Anna Greeley.)  Send your best guess — and the town you live in — to editor@charlestoncurrents.com.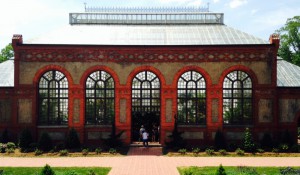 Hats off to Kathie Stuber of Goose Creek and Chris Brooks of Mount Pleasant, each of whom correctly identified last week's Mystery Photo as the conservatory building at Biltmore Estate in Asheville, N.C. The building was finished in 1895 and highlights exotic plants. It features tall, arched windows that overlook at walled garden. The building is often used for ceremonies and receptions. Many thanks to Deb Getter of Johns Island for submitting the photo.
S.C. ENCYCLOPEDIA
Operation Lost Trust
S.C. Encyclopedia | Operation Lost Trust was arguably South Carolina's largest and longest-running political scandal. Including the investigation, trials, and retrials, the Operation Lost Trust saga extended from 1989 to 1999. The key player in the FBI's investigation into legislative corruption was Ron Cobb, a lobbyist and former member of the S.C. House of Representatives. He was arrested in April 1989 for trying to buy a kilo of cocaine in a deal orchestrated by the FBI for the purpose of securing his involvement as the front man in the Lost Trust investigation. He told members of the General Assembly that he represented the Alpha Group that was seeking support for a bill legalizing dog- and horse-track betting in South Carolina. Cobb recruited Representatives Robert A. Kohn and Luther Taylor to help in securing legislative votes by paying members money in exchange for their support and votes. The transactions were captured on surveillance tapes.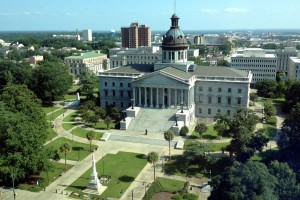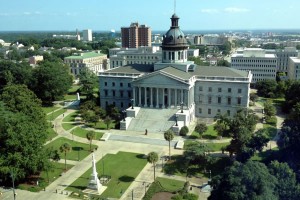 The federal investigation resulted in the conviction of seventeen members of the South Carolina General Assembly, seven lobbyists, and three others for bribery, extortion, or drug use. All but five of the twenty-seven convictions were the result of guilty pleas. In 1991 and 1992 five legislators were granted new trials because of legal errors. U.S. District Judge Falcon Hawkins then dismissed the charges against the five for alleged misconduct by the federal prosecution team led by U.S. Attorney Bart Daniel. Judge Hawkins's ruling was overturned in November 1998 by the Fourth U.S. Circuit Court of Appeals, which reinstated the criminal charges. During the period between 1991 and 1998 two of the five legislators died after long illnesses. The three remaining defendants were retried in 1999, and all three were convicted.
– Excerpted from the entry by Jon B. Pierce. To read more about this or 2,000 other entries about South Carolina, check out The South Carolina Encyclopedia by USC Press. (Information used by permission.)
NOTE: For more recent information related to Operation Lost Trust, check out this commentary by Andy Brack from 2010.
About Charleston Currents
OUR UNDERWRITERS
Charleston Currents is an underwriter-supported weekly online journal of good news about the Charleston area and Lowcountry of South Carolina.
To learn more about how your organization or business can benefit, click here to contact us. Or give us a holler on the phone at: 843.670.3996.
OUR TEAM
Charleston Currents offers insightful community comment and good news on events each week. It cuts through the information clutter to offer the best of what's happening locally.
Mailing address: O. Box. 22261 | Charleston, SC 29413
Phone: 843.670.3996
Charleston Currents is provided to you twice a week by:
SUBSCRIBE FOR FREE
Subscriptions to Charleston Currents are free.
Unsubscribe.  We don't want to lose you as a reader of Charleston Currents, but if you must depart, please click here.
© 2008-2015, Statehouse Report, LLC. All rights reserved. Charleston Currents is published every Monday by Statehouse Report LLC, PO Box 22261, Charleston, SC 29413.