Staff reports  |  Low-fare carrier Frontier Airlines last week announced it will begin the only nonstop flights to Austin, Texas, and Trenton, N.J. in April. This announcement comes before the carrier even begins service at Charleston International Airport on Feb. 20 with previously announced nonstop flights to Denver and Philadelphia. Flights to Chicago start in May.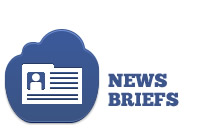 "Even though we have yet to start service, the Charleston community has already embraced our unique brand of 'Low Fares, Done Right,'" said Scott Fisher, senior director of ancillary revenue and loyalty for Frontier Airlines. "We are committed to making flying affordable for everyone and to be adding new service here before our first flights have even departed speaks to the early support of the community and our partners here at the Charleston airport. With these two new flights, we will now offer low-cost, nonstop flights to five great destinations."
All flights are available for purchase now at flyfrontier.com with introductory fares as low as $39 each way.
"It is unprecedented in Charleston for an airline to announce an expansion before the start of their service but our new friends at Frontier Airlines have done just that," said Paul G. Campbell, Jr., chief executive officer of the Charleston County Aviation Authority.  "It is a vote of confidence that we sincerely appreciate and the addition of these two new cities will help to ensure an eighth consecutive year of record passenger activity at Charleston International Airport."
Also in Good News:
Sellers to speak.  Former Voorhees College president Cleveland Sellers will discuss his work in the 1960s in the Student Nonviolent Coordinating Committee and reflect on the civil rights movement in a 3:30 p.m. speech Feb. 13 in the Holliday Alumni Center at The Citadel. Sellers, who was shot and jailed after the Orangeburg Massacre in which three students at S.C. State University died, will also address thoughts about the event, which occurred 50 years ago.  More info.
Vision grant.  The Association for the Blind & Visually Impaired – Charleston (ABVI) has received a $24,000 grant from the J M Smith Foundation to provide funding for its Focus on Children program. The grant covers vision clinics for preschool-aged children at six Charleston County elementary schools.  For more information on the Focus on Children program, or to view a short video featuring a local student and his story, click here.
National champs.   For the seventh straight year, the Charleston School of Law's tax moot court team won a national championship, held over the weekend in St. Pete Beach, Fla.  In the championship round just hours before the real Super Bowl, second-year law students Arielle Larsen (Purdue University '15), Devin Hludzik (University of Central Florida '16), and Brittany Point (University of Toledo '15) defeated a team from the University of Alabama.  Those evaluating the competition:  three current U.S. Tax Court judges.  "For these law students, this is like winning the Super Bowl," law school President Ed Bell said.  "And talk about a dynasty – these students have built upon success after success after success as a very visible illustration of the outstanding training they're getting at the law school."