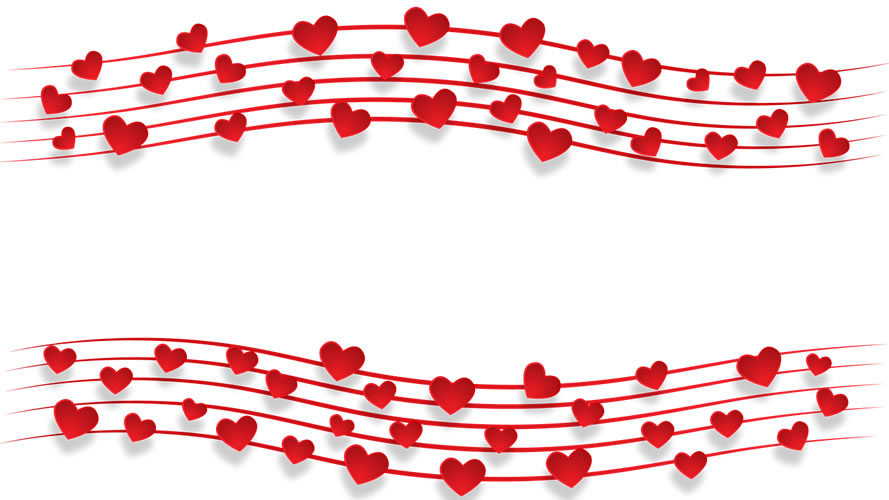 Staff reports  |  The Charleston Barbershop Chorus and Palmetto Vocal Project will deliver Singing Valentines to that special someone in your life on Feb. 13 and Feb. 14, Valentine's Day.
For $50, the a cappella singers wearing distinctive red, white and black attire will visit all kinds of places — restaurants, schools, offices, hospitals, retirement communities or homes — and sing for your loved one a love song, deliver a Valentine's Day card and a long-stemmed rose provided by Belvas Flower Shop of Mount Pleasant.
"Last year we delivered about 90 Singing Valentines to teachers, secretaries, nurses, retirees and students," said Charleston Barbershop Chorus Music Director Braeden Kershner.. "It's wonderful to surprise someone and see their smiles as we sing a love song."
For more information on how you can make someone smile on Valentine's Day, with the help of the Charleston Barbershop Chorus and Palmetto Vocal Project, of course, call  (843) 557-0500or email antiquerhodesshow@gmail.com
Also on the calendar:
New York art show: Feb. 8 to May 17, St. Peter's Church, 619 Lexington Avenue, New York, N.Y.  Charleston artist Duke Hagerty will have a show of his contemporary art of the 14 Stations of the Cross in the Big Apple throughout the spring.  If you're in the neighborhood, you might want to drop by.  More.
(NEW) Whale of a Sale: 8 a.m. to 1 p.m., Feb. 10, Founders Hall, Charles Towne Landing.  The Junior League of Charleston will hold its 44th annual huge garage sale that showcases high-quality, low-priced household goods, clothes, furniture, sporting gear, toys and more.  Proceeds go to charity.  Admission is free.  More:  Click here.
(NEW) Combing the Caw Caw:  1:30 p.m. to 3:30 p.m., Feb. 17, Caw Caw Interpretive Center, Ravenel.  As part of the Southeastern Wildlife Expo, Charleston County Parks will offer a special interpretive tour with a naturalist to explore the park's swamps and habitats.  Advance registration is required, and the program is open to any interested party, ages 12 and up. Fees are $35 per person. To sign up, visit CharlestonCountyParks.com (course number 55176).
(NEW) Free tax workshop: 9 a.m. to noon, Feb. 23, Trident United Way conference room, 6296 Rivers Avenue, Suite 101, North Charleston.  The S.C. Small Business Development Center and partners will offer a free tax workshop for small business owners to provide information and instruction on business taxes and related topics.  To register, call 843.740.6160.
School board workshop: 10 a.m. to non, Feb. 24, Lonnie Hamilton Public Services Building, 4045 Bridge View Drive, North Charleston 29405.  The League of Women Voters of Charleston will offer a free workshop to review what it takes to be a school board candidate or advocate for the 113,000 area children in public schools.  While free, an advance reservation is requested at http://lwvcharleston.org/school_board_2018.html
Early morning bird walks at Caw Caw:  8:30 a.m. every Wednesday and Saturday, Caw Caw Interpretive Center, Ravenel.  You can learn about habitats and birds, butterflies and other organisms in this two-hour session.  Registration not required, but participants are to be 15 and up.  $10 per person or free to Gold Pass holders.  More:  http://www.CharlestonCountyParks.com.
If you have an event to list on our calendar, please send it to editor@charlestoncurrents.com for consideration. The calendar is updated weekly on Mondays.