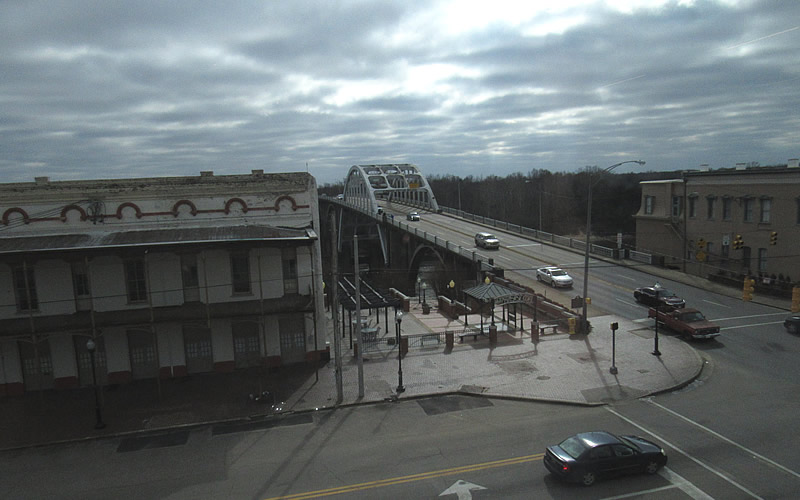 Here's a bridge outside of South Carolina that you might recognize.  But where is it?  Send your best guess – plus your name and hometown – to editor@charlestoncurrents.com.  In the subject line, write: "Mystery Photo guess."
Last issue's mystery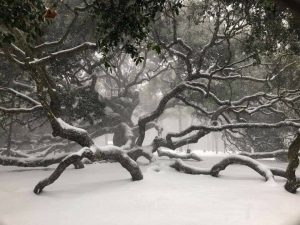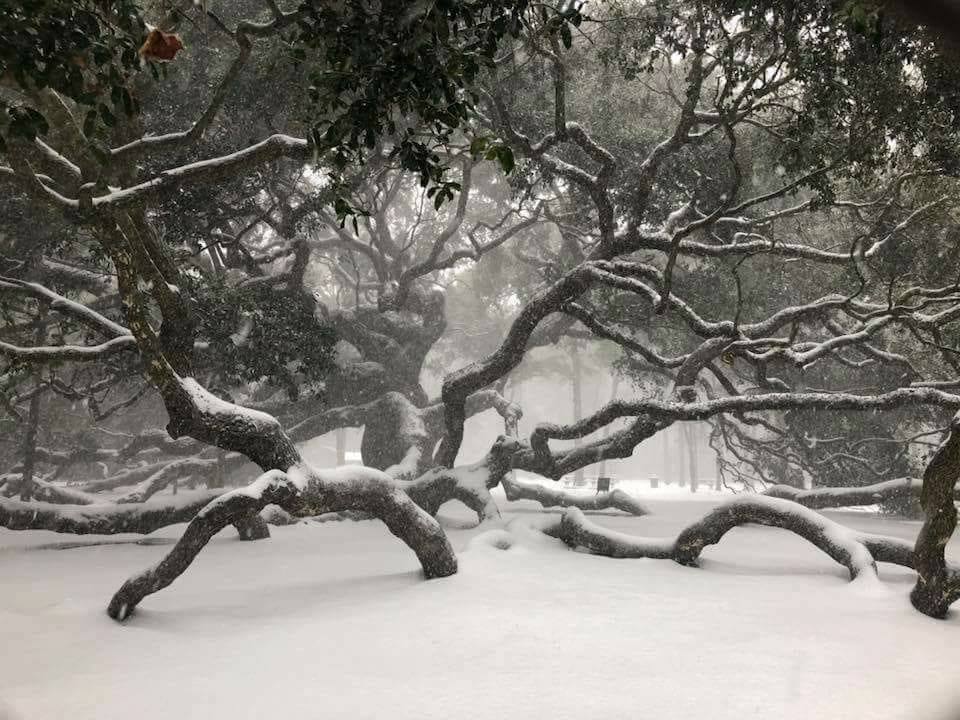 The Jan. 8 mystery, "Winter wonderland," showed the Angel Oak on Johns Island following the Great Charleston Snow of 2018.  The photo was taken by Stuart Williams of Charleston after the storm.
Hats off to all of the readers who correctly identified the photo:  Tom Tindall of Edisto Island, Kristina Wheeler, Marian C. Greely and Ron Byrd, all of West Ashley; Martha C. Craft-Essig, Jan Truesdale and Chris Brooks, all of Mount Pleasant; Angelica Diaz and Fletcher Derrick, both of Charleston; Pete Laurie and Deborah Getter, both of Johns Island; Charlotte Kitchen of Hephzibah, Ga.; Wendy Kulick of Kiawah Island; Bill Segars of Hartsville; Tom Brown of Atlantic Beach, Fla.; Herbert D. Schiller of Winston-Salem, N.C.; Stephen Yetman of North Charleston; Amy Fabri of James Island; and George Graf of Palmyra, Va.
Tindall added:  "The photo is of Angel Oak, a huge Southern live oak located in Angel Oak Park on Johns Island. The tree is estimated to be 400-500 years old and derives its name from the estate of Justus Angel and his wife, Martha Waight Tucker Angel. Local folklore tells stories of ghosts of former slaves appearing as angels around the tree.
"Despite the claims that the Angel Oak is the oldest tree east of the Mississippi River, bald cypress trees throughout North and South Carolina are significantly older. The old tree was damaged severely during Hurricane Hugo in 1989 but has since recovered and the City of Charleston has owned the tree and surrounding park since 1991.
Send us a mystery:  If you have a photo that you believe will stump readers, send it along (but make sure to tell us what it is because it may stump us too!)   Send it along to  editor@charlestoncurrents.com.