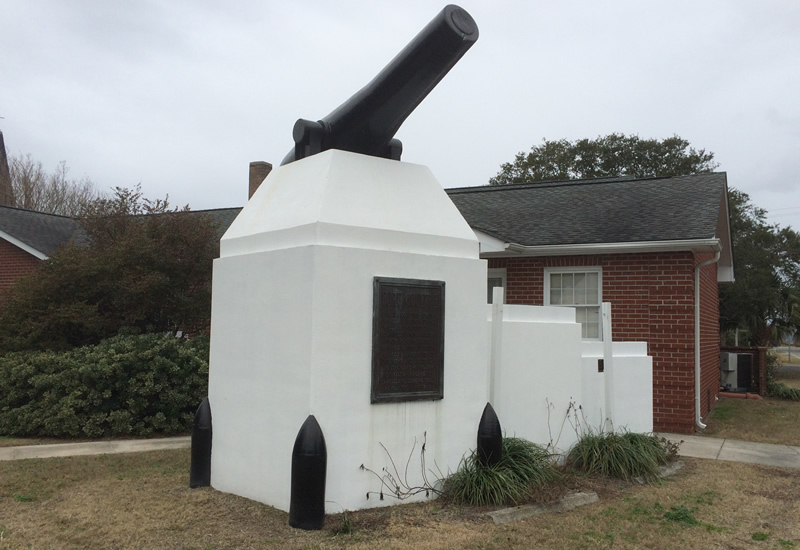 Contributing photographer Michael Kaynard of Charleston sent along this photo of a big, old gun that's located somewhere in South Carolina.  But where?  Have you seen it?  Send your best guess – plus your name and hometown – to editor@charlestoncurrents.com.  In the subject line, write: "Mystery Photo guess."
Last issue's mystery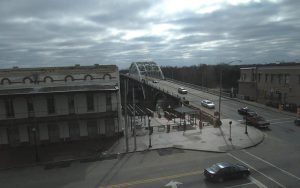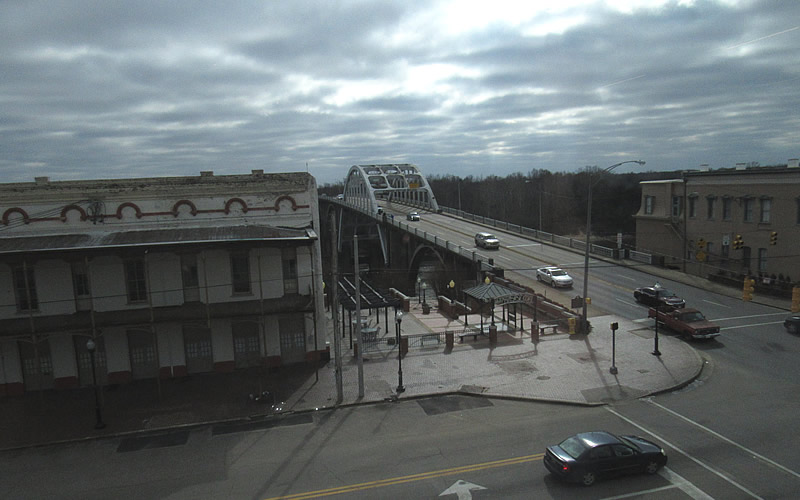 The Jan. 16 mystery, "Cloudy bridge," is a photo of Edmund Pettus Bridge in Selma, Ala.  It may be, as sleuth George Graf wrote, the most famous bridge in the nation's civil rights struggle.
Others who correctly identified the bridge were Elizabeth P. Stevens of Montgomery, Ala.; Susan Breslin of Folly Beach; Montez Martin of Charleston; Chuck Boyd of Hanahan; and Tom Tindall of Edisto Beach.  [If you don't see your name in this list, we apologize.  We had some technical issues last week and fear we missed some emails from readers.]
Tindall provided much more context in this summary from Wikipedia:  :The mystery photo is of the Edmund Pettus Bridge that carries U.S. Route 80 Business (US 80 Bus.) across the Alabama River in Selma, Alabama. Built in 1940, it is named after Edmund Winston Pettus, a former Confederate brigadier general, U.S. Senator from Alabama, and Grand Dragon of the Alabama Ku Klux Klan. The bridge is a steel through arch bridge with a central span of 250 feet (76 m). There are nine large concrete arches supporting the bridge and roadway on the east side.
"In 1965 voting rights for African Americans were a contentious issue. In Selma, Alabama, voting rolls were 99% White and 1% African American, while the 1960 Census found that the population of Alabama was 30% nonwhite.
"On March 7, 1965, armed police attacked peaceful civil rights demonstrators attempting to march to the state capital of Montgomery in an incident that became known as Bloody Sunday. Because of the design of the bridge, the protesters were unable to see the police officers on the east side of the bridge until after they had reached the top of the bridge in the center. Despite the danger ahead, the protesters continued marching. The armed police attacked Civil Rights Movement demonstrators with billy clubs and tear gas as they were attempting to continue the march to the state capital.
"Televised images of the brutal attack presented Americans and international audiences with horrifying images of marchers left bloodied and severely injured and roused support for the Selma Voting Rights Movement. In all, 17 marchers were hospitalized and 50 treated for lesser injuries; the day soon became known as "Bloody Sunday" within the African American community.  The bridge was declared a National Historic Landmark on March 11, 2013."
Send us a mystery:  If you have a photo that you believe will stump readers, send it along (but make sure to tell us what it is because it may stump us too!)   Send it along to  editor@charlestoncurrents.com.