S.C. Encyclopedia  |   Founded in 1954 in Indianola, Mississippi, Citizens' Councils quickly spread across the South. The organizations promoted membership as a "respectable" way for disgruntled segregationists to protest civil rights activism. The councils distributed pro-segregation propaganda and attempted to protect the legality of racial segregation throughout the South. They publicly renounced violence but encouraged organized economic pressure against African Americans and whites who were sympathetic to the black freedom struggle.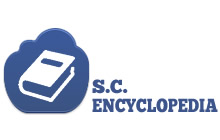 South Carolina's first Citizens' Councils appeared in Orangeburg County in August 1955. The first chapters were formed in the city of Orangeburg and the small town of Elloree. They emerged after local civil rights activists circulated petitions demanding the immediate integration of the county's schools in accordance with the 1954 Brown v. Board of Education decision of the U.S. Supreme Court.
The establishment of Citizens' Councils spread rapidly through South Carolina. On October 10, 1955, representatives from thirty-eight council chapters met in Columbia and formed the Association of Citizens' Councils of South Carolina (ACCSC). The ACCSC was part of the Citizens' Councils of America, which was based in Mississippi. The council movement peaked in South Carolina in 1956. In January 1956 a Citizens' Council rally in Columbia drew more than four thousand people to hear
U.S. Senator James O. Eastland of Mississippi speak at the state capitol. By July 1, 1956, Citizens' Councils in South Carolina claimed forty thousand members and fifty-five councils.
The two crowning achievements of Citizens' Councils in South Carolina were their political activism and a protracted campaign of economic intimidation against African American activists. The councils and other "states' rights" organizations collected enough signatures to place a slate of "independent electors" on the 1956 presidential ballot. They also challenged local officials to prove their allegiance to segregated society by publicly aligning themselves with the councils. Economic intimidation was most apparent in Orangeburg County. There, Citizens' Council members circulated the names of African Americans who had signed the desegregation petitions and targeted civil rights activists for economic retaliation by firing employees, calling in loans, and refusing credit to petition signers and their families. For many civil rights leaders, pressure from Citizens' Councils led to the loss of house, home, and occupation.
The first ACCSC chairman was Micah Jenkins, who also served as chairman of the Charleston Citizens' Council. Jenkins was a Charleston-area nursery owner and Clemson College graduate. The driving force behind the movement in South Carolina, however, was S. Emory Rogers. Rogers had represented the Summerton School Board in Briggs v. Elliot and served as the organization's executive secretary. He retired from Citizens' Councils in December 1956, and Jenkins resigned in 1957. Following these departures, ACCSC leadership changed hands numerous times. Without steady leadership, council membership rapidly declined, and the group's influence diminished. By 1958 the Charleston News and Courier declared that the organization was on a "siesta." Although ACCSC remained active well into the 1960s, membership never rose above one thousand after 1958.
— Excerpted from an entry by John H. White.   To read more about this or 2,000 other entries about South Carolina, check out The South Carolina Encyclopedia, published in 2006 by USC Press. (Information used by permission.)