Staff reports  |  You can learn about what it takes to become a school board candidate or advocate at a special two-hour nonpartisan workshop that will be offered 10 a.m. Feb. 24 by the League of Women Voters.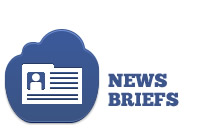 "The League of Women Voters is deeply concerned about public education and all of our children who are served by public schools in Berkeley, Charleston and Dorchester counties," According to a press release.  "Whatever other educational opportunities there may be, the vast majority of our children depend on public schools.  Their education is critical to our democracy and our country's future. Our public schools need dedicated advocates and school board candidates."
In the tri-county area, more than 113,000 students count on public schools, the league said.  "These students are our next generation of teachers, doctors and first responders.  They are our future and they require the best we can offer. School board members are critical decision makers in ensuring that all our children can access an excellent education. In 2018, approximately half of the seats on school boards for the four Tri-County districts will be on the ballot."
The free workshop will be held 10 a.m. to noon Feb. 24 at the Lonnie Hamilton Public Services Building, 4045 Bridge View Drive, North Charleston 29405.  While free, an advance reservation is requested at http://lwvcharleston.org/school_board_2018.html.
This event, sponsored by the League of Women Voters of the Charleston Area and our partners, is part of The School Board Project: Become a Voice for Our Children.  Presenters include Scott Price, executive director of the South Carolina School Board Association.  He will address the role, responsibilities and importance of a school board position. Additional presenters will cover the requirements, fundamentals and strategies of running for a seat on a tri-County school board.
In other Good News:
Youth volunteer grant.  The Youth Volunteer Corps (YVC) of Charleston recently received the YVC Cornerstone Grant, a $20,000 award distributed to affiliate programs undertaking measures to improve the outcomes of the greater YVC network through additional service projects and volunteer engagement, according to a press release.  YVC Charleston, led by Program Director Jennifer Gorham, plans to use this grant to increase school-based programming by strengthening relationships with in-school groups and expanding to neighboring counties by hiring two year-round team leaders and two summer team leaders. The YVC Charleston program was created in Fall 2015 as part of the Mayor's Office for Children, Youth and Families, and aims to provide local youth opportunities to serve their community and learn how to address issues that matter to them.
New at the airport.  Three local retailers are expected to be open for business by April in new kiosks and carts at the Charleston International Airport:
Liz Me Mel Dolls & Gifts, owned for 22 years by Tyrone and Faith Wilson, who have been vendors for years at Charleston Market. The airport location will offer gift items such as wall and metal artwork, Chinaberry seed jewelry, dolls and wooden gift boxes.
King Street Cookies, a four-year-old company owned by Harris Cohen. It offers kosher, vegan and gluten free cookies. King Street Cookies has a downtown bakery on King Street at Marion Square.
Daddy's Girls Bakery, a new company owned by Nathaniel and Chasity Brown. If offers  Charleston Chewies brownies and other baked goods.
New owners.  A West Ashley culinary institute, Bluerose Café on St. Andrew's Boulevard, has been sold after being started 14 years ago by chef Denis O"Doherty and his partner Robert Harvey.  The new owners, TMG Bluerose, an affiliate of The Montford Group, took over Jan. 10.  "We hope to keep The Bluerose Cafe — in some regards — exactly what it has always been: an incredible community gathering place, filled with warm smiles, laughter, friendships, and love," said new manager Jared K. Jones in a press release.