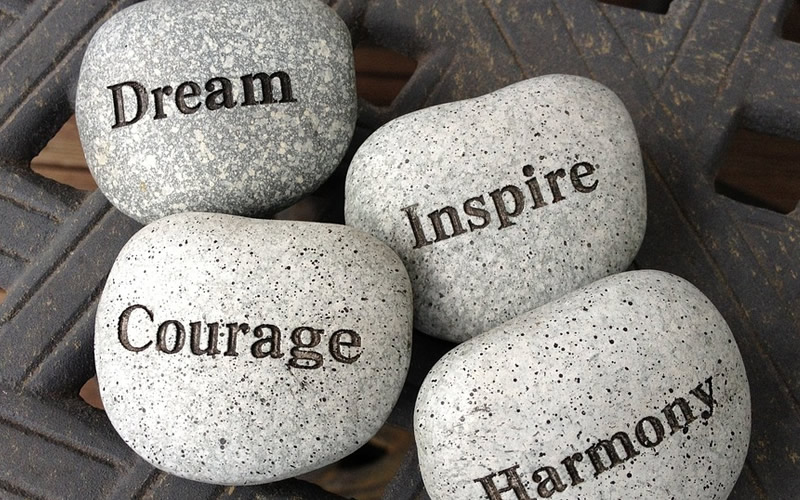 By Ben Fanning, contributing editor  |  Did you know that Martin Luther King's "I Have a Dream" speech was originally titled, "Normalcy, Never Again."?  In fact, the first drafts of his speech never included the phrase "I have a dream"?
Turns out the entire "I have a dream" part of the speech was improvised.  That's right…improvised in front of 200,000 people when a supporter yelled out:  "Tell them about the dream, Martin!"
He was inspired in that moment and just shared with them what he'd be dreaming about for his generation and generations yet to come.  It was a beautiful demonstration of how powerful a dream can be.
Your career dream
When you don't have a dream for your own career, there's a void in your life.   It's like something is missing.
In absence of your own dream, you're left with a feeling that you're drifting aimlessly with little direction.  So maybe you've already identified your career dream and maybe you haven't.
Either way, I've been thinking about it on your behalf.  I really wanted to share my dream for your career in this moment.  I've experienced this, and I promise you it's possible.
My dream for your job and career path
You realize that it's your birthright to have a job you love and a career path that plays to your biggest strengths.
You recognize that people want the real you, not the "brand" you.
You discover that your career is more about personal craftsmanship than just stamping out widgets more inexpensively, crunching numbers or achieving targets set by someone else.
You've got a career that you're so excited about that you wake up at 5 a.m. to get the work day started.
You're connected to a supportive community that believes in you and supports your own creative self-expression, no matter what that is.
You come home every night after work energized from your work day.  You have an abundance of energy to spend with your family and friends.  You never come home and fall asleep in the recliner while the kids play alone of the floor.
Your children and the kids in the neighborhood see you as an example of what it's like to have a career you love, and they desire the same.
You know what your time is worth.
You have a daily example of what it's like to have an inspiring career you love whether it be your partner or someone at the office.
You learn to see challenges at work and in your personal life as something to get excited about.
You experience what it's like to take a risk that pays off in your career.