Staff reports  |  Former S.C. Rep. Lucille Whipper of Mount Pleasant and Charleston business leader Linda Ketner, two recent recipients of Lifetime Achievement Awards from the Charleston NAACP, will share their experiences breaking barriers in South Carolina at Charleston's Emanuel AME Church in a forum that starts 6 p.m. Jan. 23.  The talk will be moderated by Patricia Williams Lessane, a cultural anthropologist and the executive director of the Avery Research Center at the College of Charleston.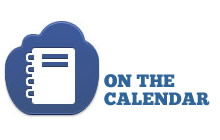 The forum is part of the Social Justice, Racial Equity Collaborative, which is convened by The Sophia Institute, to seek a just, sustainable, and thriving community where all people are empowered to fulfill their human potential.
The event is free, but registration is required for planning.  Register through this link.
Also on the Calendar:
Restaurant Week:  Through Jan. 21 in Charleston area restaurants.  Charleston diners will be able to enjoy special food and drinks from renowned chefs at dozens of local eateries during the latest installment of Charleston Restaurant Week.  More than 100 restaurants are expected to participate.  For a list, click here.
Cuba photo exhibit: Through Jan. 31. Charleston County Public Library, Calhoun St., Charleston.  Charleston Currents' editor and publisher Andy Brack offers photographic insights into Cuba from a 2015 visit to the country.  An exhibition is on display in the Saul Alexander Gallery.  Free.
(NEW) Charleston Comedy Fest: 7:30 p.m., Jan. 18-20, Theatre 99, Charleston.  Enjoy prominent comics Iliza Shlesinger (Jan. 18), Reformed Whores (Jan. 19-20), Dusty Slay (Jan. 19)  and Colin Quinn (Jan. 20) during a festival with tickets as inexpensive as $5.  More.
Charleston Jazz Festival: Jan. 18-21, 2018.  More than 100 locally-, regionally- and nationally-recognized jazz musicians, including Kenny G,  are in the lineup for the fourth annual event, which will stretch across four days this year. Learn more and get tickets:  CharlestonJazz.com.
Sondheim Nights:  Jan. 19 and 20, 84 ½ Society St., Charleston.  The What If? Piano Bar Series kicks off this month with Sondheim Nights, an evening of song and story celebrating the music of Stephen Sondheim.  Brian Porter will perform with Kevin Thorn on the piano.  Learn more about tickets and tables here.
(NEW) Rally for Electoral Justice: Noon to 4 p.m., Jan. 20, Brittlebank Park, 185 Lockwood Dr., Charleston.  The rally will commemorate the one-year anniversary of the Women's March on Washington to advocate for stronger voter protections.  More.
Off-road Duathlon: 8:30 a.m., Jan. 20, Laurel Hill County Park, 1400 Highway 41, Mount Pleasant.  Charleston County Parks will offer the inaugural run-bike-run event throughout the park.  It will include a two-mile run, seven-mile bike ride and end with another two-mile run.  Fee is $45.  Registration and information are here.
Cornhole for a Cause:  11 a.m. to 4 p.m., Jan. 27, Magnolia Park and Community Garden, corner of Magnolia Road and Sycamore Ave., West Ashley.  The Rotary Club of St. Andrews — Charleston is hosting this second annual two-person team cornhole tournament to raise $1,00 to benefit area nonprofits.  Register for $50 per team.  There will be music plus food trucks and beer available for purchase. Prizes will be awarded to the top finishers. There is no fee to attend and watch the tournament.  For more information or to register, visit http://bit.ly/2BdIH9Q
(NEW) Good Catch Oysterfest:  7:30 p.m., Feb. 2, 2018, S.C. Aquarium, Charleston.  The aquarium will hold the fourth annual event featuring sustainably-sourced oysters, other food and drinks for an all-inclusive price of $45, which goes up to $50 on Jan. 20.  More info.
STEM Festival:  Feb. 3, 2018, Brittlebank Park, Charleston.  The annual Charleston STEM Festival will celebrate science, technology, engineering and math with many interactive experiences for students.  More information.
Camera workshop: 8 a.m., Feb. 3, Charleston Parks Conservancy, 720 Magnolia Road, Suite 25, West Ashley. Photographer Libby Williams will lead a three-hour photography class to help you get more about your DSLR camera.  Cost: $40.  Register online here.
Repticon Charleston: Feb. 3-4, Omar Shrine Center, Mount Pleasant.  This reptile and exotic animal expo offers a family-oriented, fun-filled event for guests to learn about animals not normally seen in pet stores.  Tickets are $10 for adults, $5 for children.  Learn more.
New York art show: Feb. 8 to May 17, St. Peter's Church, 619 Lexington Avenue, New York, N.Y.  Charleston artist Duke Hagerty will have a show of his contemporary art of the 14 Stations of the Cross in the Big Apple throughout the spring.  If you're in the neighborhood, you might want to drop by.  More.
Early morning bird walks at Caw Caw:  8:30 a.m. every Wednesday and Saturday, Caw Caw Interpretive Center, Ravenel.  You can learn about habitats and birds, butterflies and other organisms in this two-hour session.  Registration not required, but participants are to be 15 and up.  $10 per person or free to Gold Pass holders.  More:  http://www.CharlestonCountyParks.com.
If you have an event to list on our calendar, please send it to editor@charlestoncurrents.com for consideration. The calendar is updated weekly on Mondays.