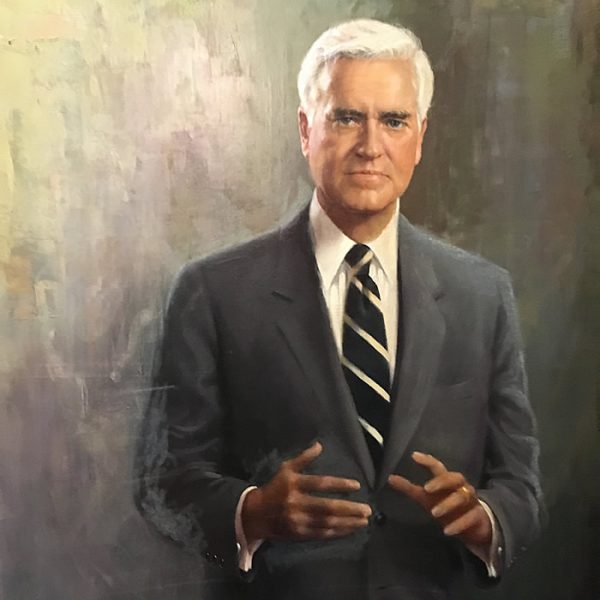 If you've been around South Carolina politics for a little while, you probably know the identity of the man painted in this portrait.  That's not the information we're seeking with this mystery.  Rather, we want to know where the portrait is located.  For bonus points, where was it, say, three years ago and why did it move?  Send your best guess to: feedback@statehousereport.com – and please make sure to include your name and hometown.  In the subject line, write: "Mystery Photo guess."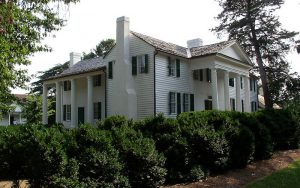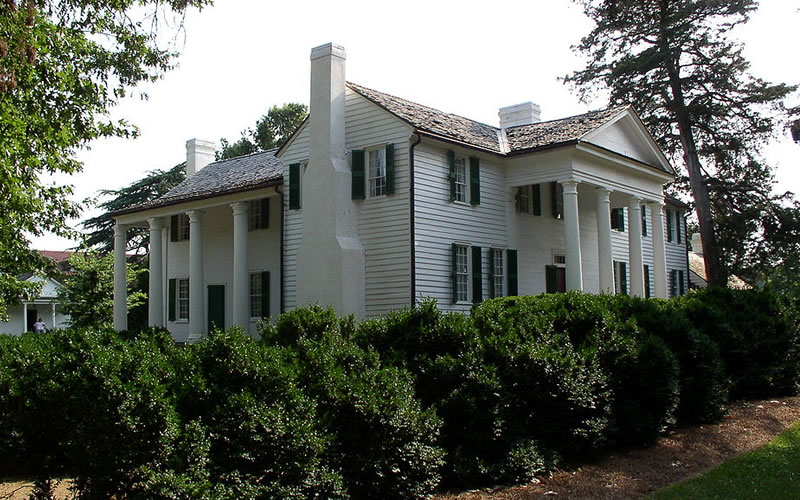 Last week's Mystery Photo is in the northwestern corner of the state.  It's a photo of Fort Hill, a mansion that was home to John C. Calhoun, former vice president and politician whose recent statue in Marion Square has been in the news.  The historic home eventually came into the possession of Thomas Green Clemson, who bequeathed it to the state to start Clemson University.  More information.
Congratulations to those who correctly identified the photo: Calhoun Walpole of West Ashley;  George Graf of Palmyra, Va., C. Hope Clark of Chapin; Marnie Huger of Richmond, Va.; Chris Brooks of Mount Pleasant; Bill Segars of Hartsville; and Tom Tindall of Edisto Island.
Huger shared that Calhoun's daughter, Anna, was married to Thomas Green Clemson, who bequeathed the house to the state.
Segars noted that the "Greek Revival Fort Hill was built in 1803 by Rev. James McElhaney.  … The mansion and office, behind the main house, are all that remain from the former 1,100-acre plantation."
Graf added, "According to clemson.edu, African-Americans were a vital force in the operation and economy of Fort Hill.  Like many Southern planters of the time, Calhoun raised cotton as a cash crop using enslaved African-American labor to run his household and plantation. The Calhouns owned skilled workers such as gardeners, seamstresses and carpenters in addition to agricultural workers and field hands. Since the slaves who occupied Fort Hill left no written record, their perspective is virtually voiceless in history."
Timdall wrote that Calhoun and his wife Floride lived in the home from 1825 until his death in 1850.  "On Floride's death in 1866, and after lengthy legal proceedings, the plantation was divided among her surviving heirs. Her daughter, Anna Clemson, received the residence with and surrounding acreage. After Anna's death in 1875, Thomas Green Clemson inherited Fort Hill. In his 1888 will, Clemson bequeathed more than 814 acres of the Fort Hill estate to the State of South Carolina for an agricultural college with a stipulation that the dwelling house 'shall never be torn down or altered; but shall be kept in repair with all articles of furniture and vesture… and shall always be open for inspection of visitors.'  Clemson University has operated Fort Hill as a house museum as stipulated in the will. The home was designated a National Historic Landmark in 1960."
Send us a mystery:  If you have a photo that you believe will stump readers, send it along (but make sure to tell us what it is because it may stump us too!)   Send it along to  editor@charlestoncurrents.com.