Staff reports  |  The Charleston Defense Contractors Association (CDCA), a non-profit advocacy group for the defense industry in the Southeast, on Friday announced student winners of the 7th Annual Student Mobile App Competition'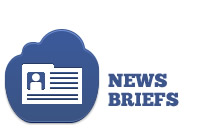 The organization annually holds a mobile app contest for students from middle school through graduate school to promote science, technology, engineering and mathematics (STEM) education and careers.  The contest allows students to develop creative unique applications that ae able to run on either iOS phone or Android platforms to solve a challenge.  They are judged by sponsors and attendees at the event.  Winners share STEM-related contest awards of $10,000 in prizes, scholarships and future jobs.
This year's college/post-graduate app winners were:
1st: Pickup by Ben Muldrow, Tyler Newman and Julian Smith from College of Charleston
2nd: Mother's Milk by Makayla Middleton from College of Charleston
3rd: Pill Reminder by Andrew Bissada from College of Charleston/Citadel
4th: Locked Messages by Matthew McCrackin from Charleston Southern University.
This year's high school winner was Is My House Broke!? by Caleb Henry from Beaufort High School.
And this year's middle school winners were:
1st: Pet Love by Abigail Henry from Lady's Island Middle School in Beaufort County.
2nd: Forest Navigator by Bryce Oliver from Lady's Island Middle School
3rd: Social Media Smarts by LeAndria Dingle, Lamar Anthony Brown, Adaisha E. Cuffee, Daniel Martell Lockhart-Watkins, Sultan Simington, and Dawud Muhammad from Morningside Middle School in North Charleston.
The awards were announced during the during the CDCA Defense Summit  held last week in Charleston.
Designed to drive innovation, the summit brings together nearly 1,500 industry leaders in technology, defense and cybersecurity to connect and solve industry business challenges.
"It is encouraging to witness the level of innovative submissions by students who participated in the Mobile App contest this year," said Heather Walker, Vice President, PR Chair, CDCA and Principal/Director for Booz Allen Hamilton.  "The high-level sponsors contributed to our success and ability to offer students significant exposure to potential employers as they pursue STEM careers."
In other Good News:
Bridge Run sponsor.  Harris Teeter, which last week opened a new grocery store on Sam Rittenberg Boulevard in West Ashley, will be the sole presenting sponsor of the 41st  Cooper River Bridge Run next year, which is expected to attract 40,000 participants.  At the 10K run on April 7, the grocery chain will provide interactive booths at a pre-race Expo, the Kids Run and Wonderfest, and at the post-race finish festival. Vendor booths will provide bottles of water, fruits and snacks, and Harris Teeter brand giveaway items," a press release said.
New online job board.  Keystone JobSource recently launched a new online job board for the Charleston area that is said to be easy to navigate, cost-effective and transparent, according to a press release.  Keystone JobSource founder Cindy Borrelli said having experienced the expense of placing online job ads, the frustrations with online job searching, and countless hours of writing freelance proposals, the new job board offered a variety of options at unbeatable prices. Employers can get a free job posting by using the code HOLIDAY2017.
Resurfacing rescheduled.  Last week's planned resurfacing of Spring and Calhoun streets was delayed by bad weather.  City officials are going to try again this week with resurfacing set to start today and end by Sunday.
New language for Calhoun monument.  Members of the Charleston Commission on History last week unanimously agreed to compromise language to put on a plaque at the base of the controversial monument to former Vice President John C. Calhoun in Marion Square.  While activists wanted tougher language to highlight Calhoun's role as a slave-holder (see this related Mystery Photo information), the following compromise language places the statue in historical context.  The language will be considered at a future meeting of Charleston City Council and (editorial note), probably will be changed again.  The proposed language:
"This monument to John C. Calhoun (1782-1850), erected in 1896, was the culmination of efforts begun in 1858 to commemorate his career. It was erected at a time, after Reconstruction, when most white South Carolinians believed in white supremacy, and the state enacted legislation establishing racial segregation. These ideas are now universally condemned.

"Calhoun served as Vice-President of the United States under two presidents, as U.S. Secretary of War, as U.S. Secretary of State, as a U.S. Senator from South Carolina and as a member of the U.S. House of Representatives. A political theorist, he was the author of two important works on the U.S. Constitution and the Federal Government.

"A member of the Senate's "Great Triumvirate," which included Daniel Webster of Massachusetts and Henry Clay of Kentucky, Calhoun championed states' rights and nullification, the right of an individual state to invalidate a federal law which it viewed as unconstitutional.

"Unlike many of the founding fathers, who viewed the enslavement of Africans as "a necessary evil" possibly to be overcome, Calhoun defended the institution of race-based slavery as a "positive good." The statue remains standing today as a reminder that many South Carolinians once viewed Calhoun as worthy of memorialization even though his political positions included his support of race-based slavery, an institution repugnant to the core ideas and values of the United States of America.

"Historic preservation, to which Charleston is dedicated, includes this monument as a lesson to future generations of the importance of historical context when examining individuals and events in our state's past."