Nonfiction by Gary Keller with Jay Papasan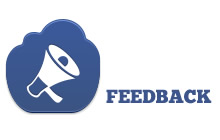 Reviewed by Jen McQueen, Mount Pleasant Regional Library  |  A few years ago, I complained to my husband that I just couldn't get all of my work done — at home or on the job. He suggested that I delegate almost everything except the tasks that only I could do. Since I already delegated frequently, this advice didn't make a dent in my ever-expanding to-do lists, and I continued to feel stressed, overworked, and incompetent because my workload rarely allowed slowing down for creativity or fun.
Last month, I stumbled upon The One Thing: The Surprisingly Simple Truth Behind Extraordinary Results by Gary Keller with Jay Papasan. Keller encourages focus on only one thing in each area of life — work, relationships, spirituality, personal life, health, job, business, and finances — to the exclusion of minutia that drain time and energy from life purpose. In Keller's world, life/work balance doesn't exist, because to act on one's priority is to "automatically go out of balance, giving more time to one thing over another." At work, first thing in the morning, Keller recommends spending half of one's work day on "the one thing," and then coasting through the rest of the day while completing managerial tasks such as meetings, email, calls, and other projects.
"The One Thing" does not mesh perfectly with a customer service job, which necessitates frequent availability to staff and customers. However, even those in customer service, such as myself, benefit from reprioritizing our planning and to-do lists based on what is important rather than what is urgent.
I won't claim that The One Thing is the only thing I've done differently over the past month, but it is one of the top three factors that has decreased my stress level and increased life satisfaction. I will return to The One Thing in the future for a refresher.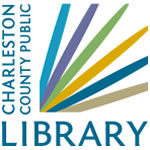 Find this and similar titles from Charleston County Public Library. This item is available as a print book, large print book, downloadable eBook, downloadable audiobook and audio CD. To learn more or place a hold, visit www.ccpl.org or call 843-805-6930