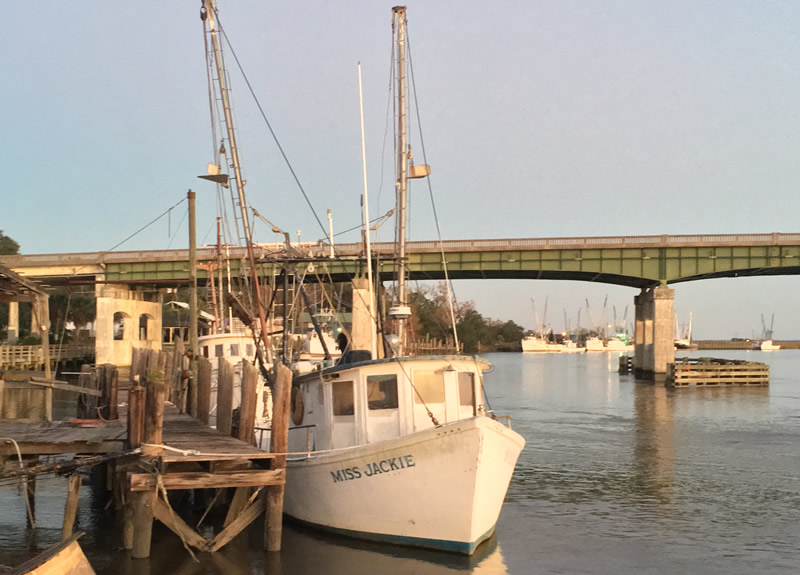 Here's a shrimp boat and a bridge.  Could be anywhere, but where is it actually located?  Send your best guess to:  editor@charlestoncurrents.com – and please make sure to include your name and hometown.  In the subject line, write: "Mystery Photo guess."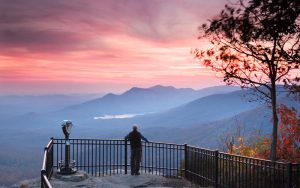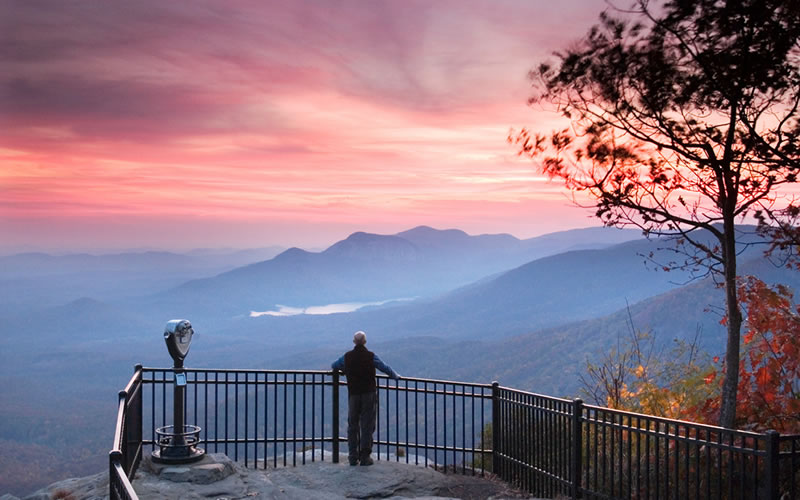 Last week's photo, offered by the good folks at DiscoverSouthCarolina.com, pictured the captivating view from Caesars Head State Park near Cleveland, S.C.  Congratulations to all who correctly identified the photo:
Jack Cordray of Charleston; Eric Hansel and Kristina Wheeler, both of West Ashley; Susie Levisen of Folly Beach; Chris Brooks of Mount Pleasant; Paul Campbell of Goose Creek; George Graf of Palmyra, Va.; and Marnie Huger of Richmond, Va.
Graf provided some more information.  "According to southcarolinaparks.com, a granitic gneiss outcropping atop the dramatic Blue Ridge Escarpment gives Caesars Head State Park its name," he wrong.  "Every fall, from the easily-accessible overlook atop the rocky peak of the Blue Ridge Escarpment, sight-seers are treated to the Hawk Watch program and a spectacular view that extends into North Carolina and Georgia.  One of the most popular trails at Caesars Head is the four-mile, round trip Raven Cliff Falls trail. This hiking trail leads to 420-foot Raven Cliff Falls, where a suspension bridge offers one of the two publicly accessible overlooks to the falls as they plunge deep into the mountain cove below."
Send us a mystery:  If you have a photo that you believe will stump readers, send it along (but make sure to tell us what it is because it may stump us too!)   Send it along to  editor@charlestoncurrents.com.