Staff reports  |  For the sixth consecutive year, Magnolia Plantation and Gardens is collecting food for the Lowcountry Food Bank, which serves 10 counties in coastal South Carolina. Since 2012 Magnolia's guests have donated more than 15 tons of food that has benefited families in the food bank's service area. The food drive began Nov. 1.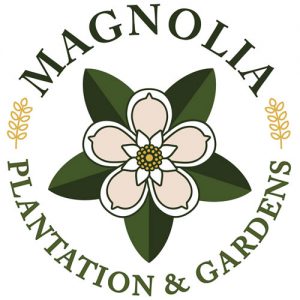 "The amount of food we've collected since 2012 reflects the kindness of our guests and Charleston area residents," said Tom Johnson, executive director of the attraction.  "I am challenging other tourism-related businesses like Magnolia to support food drives of their own to help needy families during the holiday season."
Magnolia's guests who donate a food item and buy a $20 general garden admission will receive the second admission ticket for free. This general garden admission discount includes adult and children admissions. It does not include tours.  Bring an additional food item for a $5 nature train ride.
The healthy foods that support the food bank's nutritional initiative include protein products such as peanut butter, canned chicken, salmon and tuna in water; dried lentils and beans; bread, flour and cereals should include whole wheat flour, 100 percent whole grain cereals and brown rice; low- or no-salt, low- and sugar-free canned fruits and vegetables; snacks such as dried fruit and reduce or sugar free cookies.
Also in Good News:
New beer.  Hats off to Island Coastal Lager, a new beer launched in October by a pair of longtime friends who hail from Sullivan's Island.  They say it's a craft alternative to mass market lagers that's inspired by the coastal lifestyle.  More: Island Coastal Lager.
New collaborative talk.  The Social Justice Racial Equity Collaborative's Living Your Truth talks about civil rights will continue 6:30 p.m. Nov. 14 at the Burke High School auditorium, 244 President St., Charleston.  This installment will feature attorney Armand Derfner and Dr. Millicent Brown, who was chief plaintiff in a 1963 case that desegregated Charleston's schools.  It's free but registration is encouraged.  Click here to register.
Top partner.  Thumbs up to the Carolina Youth Development Center for being named as the best "up and coming" Job Readiness Training partner site by the S.C. Department of Juvenile Justice.  According to a press release, the program "allows youth to acquire their first job experience and learn valuable workplace skills such as how to communicate in a professional setting, time management, problem-solving, teamwork and customer service. Additionally, the classroom component provides the opportunity to create a resume and learn job interviewing skills and the basics of financial management."
Top rating.  Congratulations to the Charleston School of Law, which was ranked the fourth best law school for quality of life for students with the 10th best law professors in the county, according to an updated ranking by the Princeton Review.
Law firms.  Kudos to a local law firm, Richardson, Patrick, Westbrook & Brickman, for being named a "2018 Best Law Firm" by U.S. News & World Report, which recognized the firm for its work on mass torts, class actions, product liability, securities and personal injury lawsuits.  A dozen of the firm's attorneys were named by the magazine as 2017 best lawyers in their practice areas, according to a news release.  Also recognized as a 2018 Best Law Firm by the magazine is Turner, Padget, Graham & Lacey, a statewide law firm with offices in Charleston, Columbia and Greenville. List of firms.