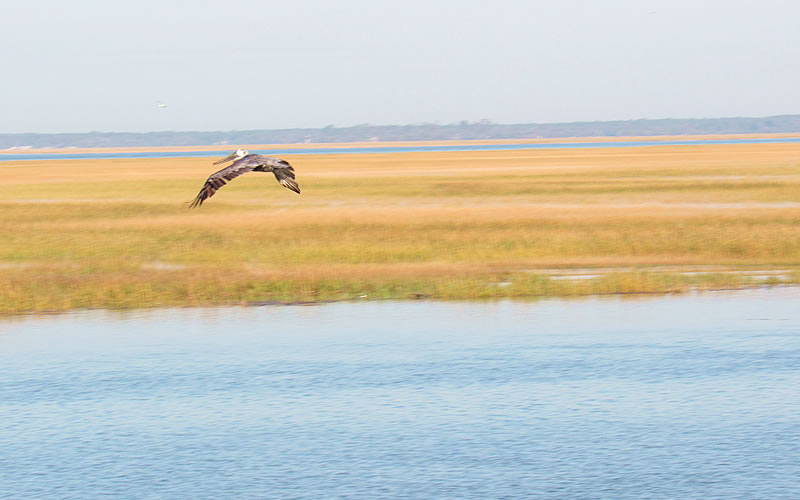 REMINDER:  Vote YES Tuesday for more affordable housing in Charleston.
By Andy Brack, editor and publisher  |  A weekend visit to Sapelo Island, one of Georgia's sea islands proved it to be special, a place only accessible by ferry or boat.  But Sapelo is also familiar – a coastal haven that feels much like Bull's Island in the Cape Romain National Wildlife Refuge near Awendaw.
Like Bull's Island, Sapelo island is protected from development.  Almost all of the 16,500-acre island, other than a 440-acre Geechee community called Hogg Hammock, is owned by the state of Georgia.  Much of it is used by University of Georgia researchers to study the coastal ecosystem of the barrier island.
Enjoy this photo essay of a day trip to Sapelo, which is about a three-hour drive south of Charleston.  If you want to take a tour, book a space and take an early-morning ferry.  It costs $15 per person – and is well worth the fee.