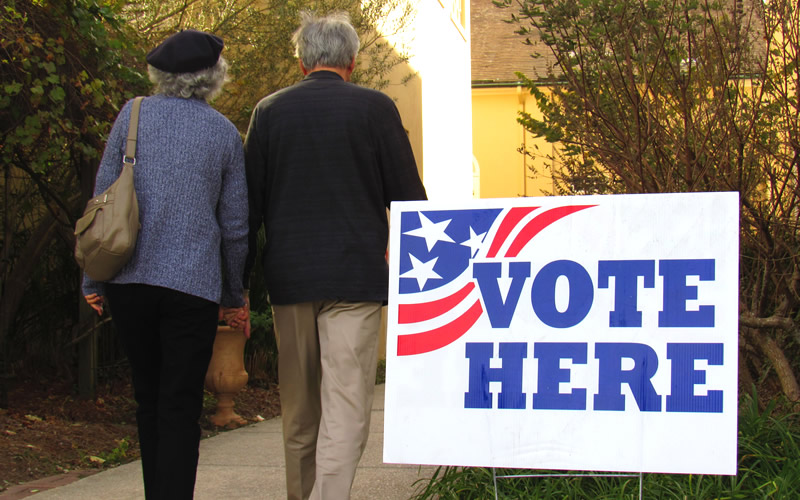 (NEW) Election Day:  7 a.m. to 7 p.m., Tuesday, Nov. 7.  Head to the polls in Charleston, Mount Pleasant, Isle of Palms and other communities to cast your ballot in local elections.  In Charleston, we encourage you to vote YES for a $20 million affordable housing referendum.  Our endorsements.
West Ashley meeting: 6 p.m., Nov. 7, Hurd/St. Andrews Regional Library, West Ashley.  The Resilient America program of the National Academies of Sciences, Engineering, and Medicine is working with a variety of organizations in the region to better understand the impacts of flooding in your community. Share in some light refreshments and tell us about your experiences and efforts as you make your community more prepared to floods.
(NEW) Holiday Festival of Lights:  Nov. 10 through Jan. 1.  Experience more than 2 million twinkling lights every evening at the 28th edition of the great, annual festival.  More: HolidayFestivalofLights.com
Civil War in 3-D.  1 p.m. to 3 p.m., Nov. 11, Old Exchange and Provost Dungeon's Great Hall, 122 East Bay St., Charleston.  The attraction and the Fort Sumter-Fort Moultrie Historical Trust will offer a journey through the depths of the Civil War in Charleston when writer and photo expert Bob Zeller presents a special three-dimension program using original period photographs.  Program is free, but normal admission fees apply.
Hort Harvest:  9 a.m. to 4:30p.m., Nov. 11, Magnolia Gardens and Plantation, Charleston.  The attraction and Charleston Horticulture Society will present eight nationally-known gardening experts during this design, garden and grow event.  Admission to the plant sale and produce sale is free.  Garden admission is required for presentations and demonstrations.  More.
Love Potion No. 9:  Various times, through Nov. 11, 200 Meeting St., Charleston.  The post-apocalyptic doo-wop musical will be presented by 34 West Theater Company at various times on Tuesdays, and Thursdays through Sundays  with tickets at $35.  More.
Wine, Women & Shoes: 1 p.m. to 5 p.m., Nov. 12, Daniel Island Club, Daniel Island.  Join the folks at Florence Crittenton Programs of S.C. for the fifth annual version of this fun-filled fund-raiser.  Only a limited number of VIP tables remain.  Learn more and buy tickets.
That Holiday Book Sale: Opens at 9 a.m. on Dec. 1 and 2, Mount Pleasant Regional Library, 1133 Mathis Ferry Road, Mount Pleasant.  The Charleston Friends of the Library will have another great sale of used books, CDs, videos and more – all of which could be a perfect holiday gift.  More info.
Farmers markets.  Here is a list of various markets in the Lowcountry open this fall.  If you have information on other markets, please send information to editor@charlestoncurrents.com.
Early morning bird walks at Caw Caw:  8:30 a.m. every Wednesday and Saturday, Caw Caw Interpretive Center, Ravenel.  You can learn about habitats and birds, butterflies and other organisms in this two-hour session.  Registration not required, but participants are to be 15 and up.  $10 per person or free to Gold Pass holders.  More:  http://www.CharlestonCountyParks.com.
If you have an event to list on our calendar, please send it to editor@charlestoncurrents.com for consideration. The calendar is updated weekly on Mondays.