Staff reports  |  Circular Congregational Church on Meeting Street will host two holiday concerts in December that blend classical and folk music.  A  Candlelight Christmas Mass  will be performed by the Taylor Festival Choir at 8:30 p.m. Dec. 10, while A Charleston Celtic Christmas will be offered the following day at 7 p.m.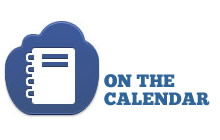 In A Charleston Celtic Christmas, Na Fidléirí and the Taylor Festival Choir will perform a program that continues to present a mixture of traditional holiday carols, instrumental jigs with a Celtic flavor and spiritual choral and instrumental segments.  Led by Mary and Robert Taylor, Na Fidleiri and the TFC will be joined by John Doyle, legendary Irish Guitarist and singer, as well as the exciting early music duo Bedlam.
"We are excited continue to combine traditional classical Christmas music with Celtic folk music to celebrate the holiday season," said Robert Taylor, founding conductor of the Taylor Festival Choir. "The holidays are about family, and the group of people we annually perform with have truly become like family. The Na Fidleiri kids and their parents, the singers in the Taylor Festival Choir—many of whom have sung together for 15 years now–all really care for each other. Our annual guest star John Doyle has become a dear friend, and almost an uncle to the Na Fidleiri kids.  I think the love we all share for each other comes out in our performance, especially in this special time of year."
The Taylor Festival Choir, who was recently chosen to perform at this year's prestigious American Choral Directors Association Southern Division 2018 Convention, will for the first time present a complete Candlelight Christmas Mass at the historic Circular Church. Singing by candlelight, TFC will present Puer Natus Est by the great Tudor era composer Thomas Tallis.
Tickets for the concert can be purchased at com
Also on the calendar:
Ink Meets Paper, a pop-up market: 10 a.m. to 2 p.m., Nov. 25, 4411 Spruill Ave., North Charleston. As part of the nationwide Small Business Saturday campaign, Itinerant Literate Books (Charleston's mobile bookstore) and INK MEETS PAPER, a local letterpress greeting card business, will host a local maker's pop-up market for holiday shopping. There will be lots of cool vendors.  Learn more.
That Holiday Book Sale: Opens at 9 a.m. on Dec. 1 and 2, Mount Pleasant Regional Library, 1133 Mathis Ferry Road, Mount Pleasant.  The Charleston Friends of the Library will have another great sale of used books, CDs, videos and more – all of which could be a perfect holiday gift.  More info.
(NEW) Candlelight vigil:  6:30 p.m., Dec. 1, Unitarian Church of Charleston, 4 Archdale St., Charleston.  The Charleston area World AIDS Day Community Candlelight Vigil will offer speakers and performances to spark dialogue about the HIV crisis facing the Charleston area. Participants will also honor the lives of those lost.  More: CharlestonWorldAIDSDay.org.
(NEW) Candlelight tours:  6 p.m. and 7 p.m., Dec. 2, 9 and 16, Nathaniel Russell House, 51 Meeting St., Charleston.  The Historic Charleston Foundation offers candlelight tours of the historic house during the holiday, allowing participants to step back in time experience what it was like in a stately house before modern lighting.  This 45-minute visit uses LED candles.  Register online historiccharleston.org. 
Homegrown Holiday Bazaar: 10 a.m. to 4 p.m., Dec. 2, Johns Island County Park, 2662 Mullet Hall Road, on Johns Island, SC 29455.  The fourth annual event will feature more than 100 vendors and farmers – and it's just in time for you to do your holiday shopping from local folks.  It will also serve as the farmers market for that day and is brought to you by the Johns Island Farmers Market and Sea Islands Chamber of Commerce.  Among the attractions are holiday carriage and hay rides; an antique tractor show, meet and greets with native horses, and pony rides.  And there will be a visit by Santa and Mrs. Claus.  Admission is free and there is plenty of free parking on site. More info.
(NEW) Old Christmas customs:  2 p.m. to 4 p.m., Dec. 3, the Ponds Schulz-Lotz Farmhouse, 324 Hundred Oaks Pkwy, Summerville.  The Ponds Conservancy presents this discussion of foods popular during the 19th century as well as wreath-making using locally-harvested, natural materials. There is no charge to attend. Due to speace limitations, reservations are required and can be made by via email to pondsevents@associa.us or via phone call to 843.900.8556.
(NEW) Charleston Gospel Choir:  7:30 p.m., Dec. 9, Burke High School auditorium, 244 President St., Charleston.  The 17th annual Gospel Christmas will feature down-home traditional spirituals and gospel renditions including highly arranged toe-tapping compositions including Go Tell it on the Mountain, O Holy Night, Emmanuel, Silver & Gold and a special ode to the late Whitney Houston and several of her chart-topping hits from the film The Preachers Wife. Tickets: $35 adults; $30 seniors; $15 students with ID; discounted group rates for 10 or more.  More: Charleston Gospel Choir.
Farmers markets.  Here is a list of various markets in the Lowcountry open this fall.  If you have information on other markets, please send information to editor@charlestoncurrents.com.
SATURDAYS:  Charleston Farmers Market occurs every Saturday through Nov. 25 at Marion Square.  It opens at 8 a.m. and ends at 2 p.m.
SATURDAYS:  Johns Island Farmers Market operates each Saturday from 9 a.m. to 1 p.m. year-round with more than 50 local farmers and vendors, food trucks, music and more.  The market is located on the campus of Charleston Collegiate School, 2024 Academy Road, Johns Island.
SATURDAYS: The Town Market on James Island opens every Saturday at 9 a.m. at the James Island Youth Soccer Club, 871 Fort Johnson Road, James Island.
Early morning bird walks at Caw Caw:  8:30 a.m. every Wednesday and Saturday, Caw Caw Interpretive Center, Ravenel.  You can learn about habitats and birds, butterflies and other organisms in this two-hour session.  Registration not required, but participants are to be 15 and up.  $10 per person or free to Gold Pass holders.  More:  http://www.CharlestonCountyParks.com.
If you have an event to list on our calendar, please send it to editor@charlestoncurrents.com for consideration. The calendar is updated weekly on Mondays.