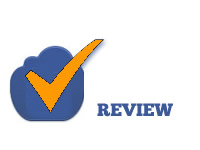 O-Ei Katsushika "narrates" this incredibly beautiful film that spotlights the strange life and long career of the famed Japanese painter, Hokusai Katsushika. Miss Hokusai is not the typical biopic that clearly depicts the key stages of a protagonist's life. Hokusai's relationships are not examined in depth, yet his unrelenting desire to perfect his craft was almost immediately alluded to.  The animated medium used to tell the story is initially unexpected, but provides the viewer with a greater depth of character development and perfectly depicted the daily life of the lower classes during 19th century Edo. If you are an art history buff, this little known gem will pleasantly surprise you.  Charleston County Public Library owns copies of Miss Hokusai on DVD.

— Reviewed by Tama R. Howard/John's Island Regional Library
Find this and similar titles at Charleston County Public Library. This item is available as a print book and in other formats. To learn more or to place a hold, visit www.ccpl.org or call 843-805-6930.