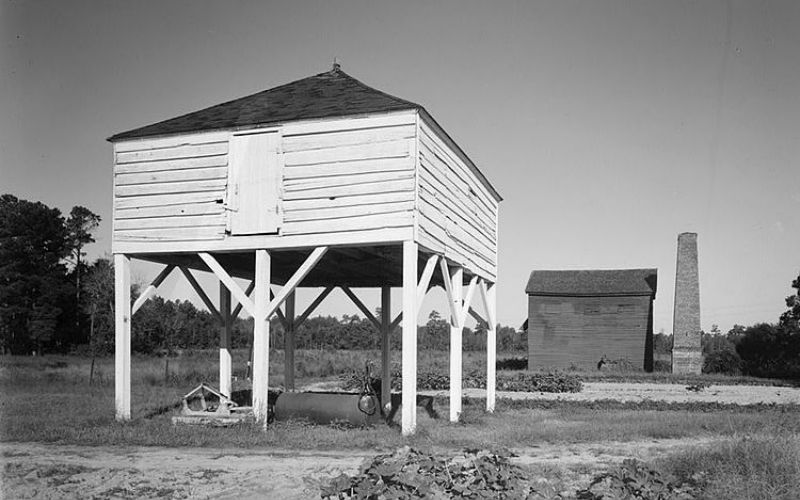 This old building seems to be on stilts.  What is it and where is it?  Send your best guess to:  editor@charlestoncurrents.com – and please make sure to include your name and hometown.  In the subject line, write:  "Mystery Photo guess."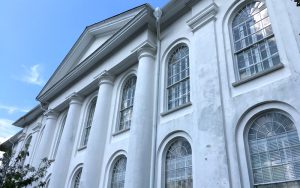 Last week's Mystery Photo was a total bust for readers.  No one correctly guessed it.  Guess that makes Charleston Currents the only winner! ? !
Look again, at right, and try to take away the odd angle and you might spy the side of Second Presbyterian Church in Charleston.  Click here to see a regular photo of the church.
Send us a mystery:  If you have a photo that you believe will stump readers, send it along (but make sure to tell us what it is because it may stump us too!)   Send it along to editor@charlestoncurrents.com.