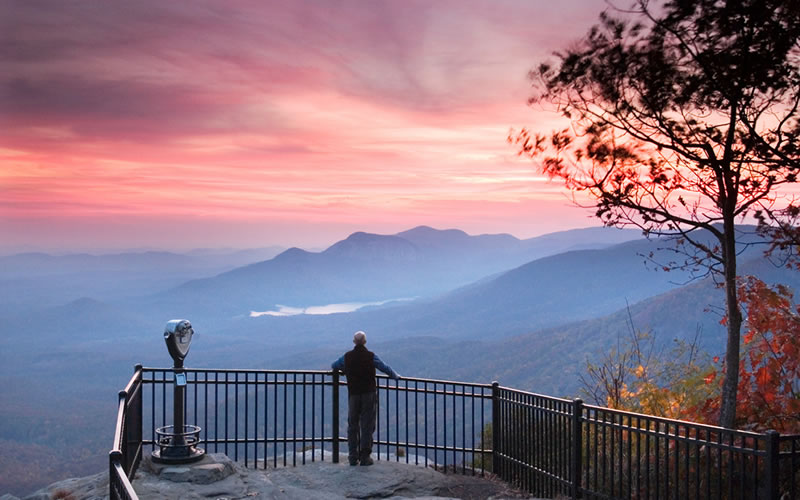 Boy, is this an out-of-this-world view, or what? But where is the guy in the picture standing? Send your best guess to:  editor@charlestoncurrents.com – and please make sure to include your name and hometown.  In the subject line, write: "Mystery Photo guess."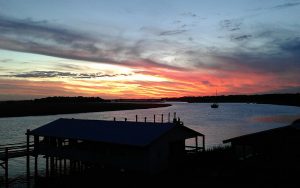 The mystery photo in the last issue, snapped by Courtenay Brack, could have been any joint on a river in the Southeast, but several photo sleuths correctly identified it as a building at Bowen's Island Restaurant on the Folly River near Folly Beach.
Congratulations to:  Jim McMahan Joe Mendelsohn, Will Henry Lawrence, Stewart Weinberg, J.J. Anderson and Kristina Wheeler, all of Charleston; Chris Brooks and Marcia Rosenberg, both of Mount Pleasant; Charles Boyd of Hanahan; George Graf of Palmyra, Va.; and Archie Burkel and Paula Byers, both of James Island;
Graf provided some more interesting info: "Bowen's Island is not an island at all, rather the end of a desolate peninsula ringed by the creeks and coastal marshes.  Bowens Island is located off of the road from James Island to Folly Island.
"According to bowensisland.biz, To the uninitiated, the oyster joint on Bowen's Island was a curiosity of sorts—an aging pile of cinder blocks and boards held up by layers of graffiti, with bivalves being cooked inside on some sacrificial altar. To legions of loyal customers, the place could hardly be called a restaurant. The island became a state of mind.
"In 2006, the year that Bowen's Island Restaurant celebrated its sixtieth anniversary, Robert Barber accepted a James Beard Award, honoring the place as an American Classic. Five months later, the restaurant that his late grandmother, May Bowen, started burned to the ground. What remained were but stories of greatness."
Send us a mystery:  If you have a photo that you believe will stump readers, send it along (but make sure to tell us what it is because it may stump us too!)   Send it along to  editor@charlestoncurrents.com.