Staff reports  |  A new 20,000 square foot library on James Island should open by the end of 2018, according to library and county officials who kicked off construction of the facility at a Friday groundbreaking.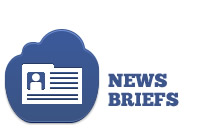 In related news, county officials last week gave the O.K. to designers and builders to move forward with a new library to replace the Cooper River Memorial Library in North Charleston. Officials said the existing library will remain open while the new one is being developed on property that is adjacent.
With the news from North Charleston, the county now is moving forward on new libraries for the northern part of Mount Pleasant, James Island, St. Paul's/Hollywood, the Bees Ferry area of West Ashley and the new replacement library for North Charleston.  Voters approved a $108.5 million bond referendum in November 2014 to build new libraries and renovate others.
The new Baxter Patrick James Island Library on South Grimball Road will include areas for adults, children and teen-agers; an auditorium that can be divided into two meeting rooms; a meeting room/makerspace for do-it-yourself (DIY) projects, small group study rooms, outdoor areas and a computer learning lab.
In other Good News:
Way to help storm victims.  Lowcountry LOVEforVI is a local grassroots charity effort gaining momentum to collect and deliver supplies to residents of the U.S. Virgin Islands hurt in hurricanes.  With more than 50 drop-off locations around the area, organizers are planning a celebration to thank people and rally more for the cause.  The party will be 3 p.m. to 8 p.m. Oct. 8 at CURE restaurant on James Island with Caribbean-themed music and food.  Learn more.
New calendar.  The Charleston Animal Society unveiled its annual new firefighter calendar during a Sept. 30 event at Memminger Auditorium, packed with a large number of enthusiastic women and men.  The fundraising calendar features 14 area firefighters, each of whom is posed with a rescued animal.  The 2018 calendars are now on sale here.
Big gift.  Wells Fargo & Company pledged $500,000 last week to the forthcoming International African American Museum in Charleston.  "Our goal at Wells Fargo is to help build strong and vibrant communities, and the museum will contribute to a stronger and more vibrant community by providing a center of learning on one of the most sacred sites of African American history," said Lowcountry Business Banking Manager and Charleston Market President Len Hutchison.
Tax bills on the way.  The Charleston County Auditor's Office will start mailing annual property tax bills this week.  They are due by Jan. 16, 2018.  If you have questions, you can get answers through a live chat with the auditor's office.
Low Battery workshop.  The City of Charleston will offer a public workshop at 6 p.m. Oct. 4 to review progress on the Low Battery Seawall Project.  The workshop will be in Memminger Auditorium, 56 Beaufain St.  More information.
New CARTA app.  Riders of CARTA buses now will be able to navigate the area will accurate real-time predictions, simple trip planning, reminders and notifications about service disruptions thanks to a new app, Transit, available in the Google Play and Apple App Store.
More passengers at airport.  The number of passengers at Charleston International Airport rose 10.4 percent in August, typically a slower month, because of travel in and around the solar eclipse.  "That gave a nice boost for the month," said airport CEO and Executive Director Paul G. Campbell Jr.  A little over 180,000 passengers came in and a similar number took off from the airport in August.
Autumn on the Ashley coming Oct. 14-15.  Magnolia Plantation and Gardens will host its 10th annual Autumn on the Ashley Arts and Crafts Fair on Oct. 14 to Oct. 15.  The free fair, which opens at 9 a.m. both days, will showcase more than 30 artisans and their crafts.  Featured items include wood carvings, paintings, textiles, jewelry, driftwood furniture, photography, natural skincare and lawn art. On both days the Philip Simmons Artist Blacksmith Guild and the Lowcountry Woodcarvers will do demonstrations.  More:  MagnoliaGardens.com.