Staff reports  |  A new local political action committee focusing on livability in the Lowcountry has endorsed three candidates in three of the six races on the ballot for November's council elections.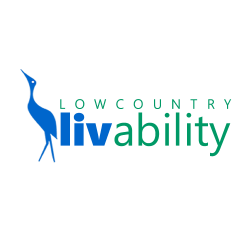 The new Lowcountry Livability PAC (LLPAC), a group founded by Charleston residents committed to advocating livability as a governing principle, said each of the endorsed candidates demonstrated a commitment to livability issues, protecting our community, and balancing the needs of a diverse community where people live, work and play.  
Endorsed were incumbent Rodney Williams (District 2), and challengers Amy Brennan (District 6) and Carol Jackson (District 12).
In related election news, the League of Women Voters of the Charleston Area will have several candidate forums leading to the November election, including one at 6 p.m. Oct. 16 for Charleston city council districts 6 and 12 (Camp Road Middle School, James Island); and Oct. 25 for council districts 2 and 10 (West Ashley High School, West Ashley).  

Click to learn more

.
The three candidates who earned an endorsement from Lowcountry Livability PAC  went through a process that included a review of a candidate's record on these issues, as well as completion of a written assessment and interviews with the LLPAC Steering Committee, according to a press release.
"Charleston City Council is in need of vocal leadership on crucially important matters of livability," said West Ashley resident Charlie Smith, a member of the LLPAC steering committee.  "Lowcountry Livability PAC is backing a slate of candidates that will govern with a unique focus on livability matters and be leading voices for our community."
Smith encouraged District 2  voters to reelect Williams, who represents West Ashley:  "His commitment to thoughtful planning in West Ashley, smart governance on community resiliency and remarkable record on quality-of-life initiatives are attributes essential to effective governance on city council and deserving of a second term."
LLPAC also recommended Brennan, who is running for a seat that includes James Island and downtown Charleston.  "Amy Brennan's career-long commitment to creative collaboration, including public/private partnerships, is an innovative model that will serve city council well as it tackles issues like sea level rise and transportation infrastructure," Smith said.  "She well understands these issues, and understands greatly how to implement the best ideas and maximize effectiveness."
Jackson is seeking a seat that represents much of James Island.  Smith noted, "Carol Jackson's commitment to smart preservation, especially communities and landscapes, and tenacious dedication to understanding the unique needs of the Lowcountry means she's ready to lead from day one on growth issues, cultural diversity and housing with fresh ideas and determined resolve."
About LLPAC:  Lowcountry Livability PAC financially and politically ensures that Charleston's most important livability concerns remain the priority of all Lowcountry elected officials. LLPAC seeks to enhance the livability of the Lowcountry, envisioning a region where responsible and responsive elected leaders develop and implement policies that provide a more livable place, overcomes divisions and addresses the needs that confront our region — matters such as transportation, infrastructure, affordable housing, preservation, planning, tourism and sea-level rise.
LLPAC was founded in 2017 by a group of committed Lowcountry residents and overseen by a volunteer steering committee. The current committee is Tom Bradford, Elizabeth Hagood, Linda Ketner, Hugh Lane, Whitney Powers and Charlie Smith.