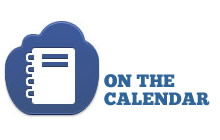 Free Verse Festival:  Charleston's first poetry extravaganza will continue to run with lots of cool events through the end of the month.  View events online at FreeVerseFestival.com.
Harvest Festival:  11 a.m. to 5 p.m., Nov. 4, Johns Island County Park.  A  foot-stompin' showcase of Charleston's bluegrass talent, this year's lineup will feature local performers Blue Plantation, YeeHaw Junction, Southern Flavor Bluegrass, Marshgrass Mamas and Boss Hawg. Plenty of food will be available for purchase.  There will be hay rides, a stick pony corral, pumpkin decorating, penny diving and more.   Tickets are $8 per person; kids under 13 are free.  More:  CharlestonCountyParks.com
Take a walk on the Wild Side:  5 p.m. to 8:30 p.m., Nov. 4, Hobcaw Barony, Georgetown, S.C.  The S.C. Environmental Law Project will hold its 8th Annual Wild Side with special guest, naturalist Rudy Mancke, scheduled to be the featured speaker.  Great event with boat tours, food, drinks, live music and more.  For ticket prices and more information on the nonprofit benefit, click here.
Health Day Conference and Expo:  8:45 a.m. to 1:15 p.m., Nov. 4, International Longshoremen's Association, Morrison Dr., Charleston.  The Healthy Lifestyle Network, Inc, will present a keynote by Dr. Souzan Abdel Samie, an internationally-trained specialist in family medicine, during a presentation on the impact of diabetes and high blood pressure on the heart.  There will be other talks on living with diabetes, exercise and diet as well as blood pressure checks, screenings and more.  Register online here: http://hlndiabetesconference2017.eventbrite.com
To Kill a Mockingbird:  Various times, through Nov. 5, Dock Street Theatre, 135 Church St., Charleston.  Charleston Stage will perform a stage version of the literary classic by Harper Lee over two weeks in what is set to be an exciting performance.  Nineteen cast members perform in the show, which offers tickets from $31 to $64 for adults.  Purchase tickets here.
(NEW) West Ashley meeting: 6 p.m., Nov. 7, Hurd/St. Andrews Regional Library, West Ashley.  The Resilient America program of the National Academies of Sciences, Engineering, and Medicine is working with a variety of organizations in the region to better understand the impacts of flooding in your community. Share in some light refreshments and tell us about your experiences and efforts as you make your community more prepared to floods.
(NEW) Civil War in 3-D.  1 p.m. to 3 p.m., Nov. 11, Old Exchange and Provost Dungeon's Great Hall, 122 East Bay St., Charleston.  The attraction and the Fort Sumter-Fort Moultrie Historical Trust will offer a journey through the depths of the Civil War in Charleston when writer and photo expert Bob Zeller presents a special three-dimension program using original period photographs.  Program is free, but normal admission fees apply.
Love Potion No. 9:  Various times, through Nov. 11, 200 Meeting St., Charleston.  The post-apocalyptic doo-wop musical will be presented by 34 West Theater Company at various times on Tuesdays, and Thursdays through Sundays  with tickets at $35.  More.
(NEW) Wine, Women & Shoes: 1 p.m. to 5 p.m., Nov. 12, Daniel Island Club, Daniel Island.  Join the folks at Florence Crittenton Programs of S.C. for the fifth annual version of this fun-filled fund-raiser.  Only a limited number of VIP tables remain.  Learn more and buy tickets.
(Updated) Farmers markets.  Here is a list of various markets in the Lowcountry open this fall.  If you have information on other markets, please send information to editor@charlestoncurrents.com.
SATURDAYS:  Charleston Farmers Market occurs every Saturday through Nov. 25 at Marion Square.  It opens at 8 a.m. and ends at 2 p.m.
SATURDAYS:  Johns Island Farmers Market operates each Saturday from 9 a.m. to 1 p.m. year-round with more than 50 local farmers and vendors, food trucks, music and more.  The market is located on the campus of Charleston Collegiate School, 2024 Academy Road, Johns Island.
SATURDAYS: The Town Market on James Island opens every Saturday at 9 a.m. at the James Island Youth Soccer Club, 871 Fort Johnson Road, James Island.
(updated) SUNDAYS: West Ashley Farmers Market in Ackerman Park, 55, Sycamore Ave., Charleston, has shifted from every Wednesday through every Sunday afternoon through Nov. 19.  It will be open noon to 4 p.m. on those Sundays, according to city officials.
Early morning bird walks at Caw Caw:  8:30 a.m. every Wednesday and Saturday, Caw Caw Interpretive Center, Ravenel.  You can learn about habitats and birds, butterflies and other organisms in this two-hour session.  Registration not required, but participants are to be 15 and up.  $10 per person or free to Gold Pass holders.  More:  http://www.CharlestonCountyParks.com.
If you have an event to list on our calendar, please send it to editor@charlestoncurrents.com for consideration. The calendar is updated weekly on Mondays.