How Microdosing Made a Mega Difference in My Mood, My Marriage, and My Life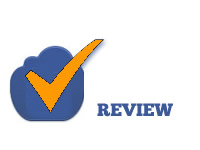 What should you do if the mental health community cannot provide symptom relief? Or if you're not the kind of person who can make yourself do yoga poses for serenity?
Writer Ayelet Waldman (Bad Mother) tried everything – meditation, psychotherapy, therapy, and prescription drugs – to treat her depression, premenstrual dysphoric disorder, and mood swings. Yet despite years of effort, this talented and successful woman continued to drive herself, her friends, and her family – including a saintly husband, the writer Michael Chabon – bonkers.
Desperation motivated Waldman to ingest 10 micrograms/day of LSD. A Really Good Day delves into the history of the drug and Waldrop's experiences obtaining and using it for her 30-day experiment, including paranoia about getting arrested, going to prison, and losing her children (to avoid legal issues, she waited years after the experiment to publish her book).
Waldman's writing is funny, but also raw and brave. At times, she is undeniably pathetic. Yet unlike many suffering from depression, Waldrop believed that she had the right to feel better, using any means available. Her honest portrayal about her own experiences with an illegal drug, which shows promise in treating several mental health conditions, is courageous.
— Reviewed by Jen McQueen, Mount Pleasant Regional Library
Find this and similar titles at Charleston County Public Library. This item is available as a print book and in other formats. To learn more or to place a hold, visit www.ccpl.org or call 843-805-6930.