By Andy Brack, editor and publisher  |  Understanding poetry is something that never has come easy.
In high school, each student had a forced march through a semester-long "Introduction to Poetry" class taught by a gangly teacher who also was tennis coach and an assistant football coach.  He kept trying to pound into our heads that everything didn't have to rhyme and that poets sought to create images in our heads from words.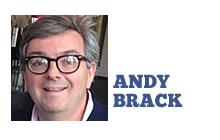 Through the years, I've tried understanding sonnets, Shakespeare, classics and more, only to give up in frustration.  In recent years, working with S.C. Poet Laureate Marjory Wentworth to offer a monthly Palmetto Poem in Charleston Currents has been another attempt to understand poetry.  It has helped.
But until Saturday, I never really "got" the power of poetry.  Thanks to nationally-known writer Kwame Alexander, a poem has finally gotten to me.
Alexander was the keynote speaker of Saturday's Black Ink, a gathering of four dozen writers celebrating African American writing in a six-hour book festival that filled the main library.  The festival, now in its second year, reportedly did very well, with writers selling two or three times as many books to hundreds of attendees.
In a poignant talk about memories ranging from a boyhood spent selling books for his father to his mother's recent death, Alexander kept his audience spellbound with his passionate, strong voice.
But an extended version of a relatively new poem, "Take a Knee," cut to the core.  It showed how a rat-a-tat-tat of common-day phrases starting with the word "take" can generate real emotion and lead, perhaps, to new ways of considering issues. (And with what's happening at NFL games, it's particularly relevant.)
Alexander, a Newbery-Award-winning children's author, offered the piece to ESPN's The Undefeated earlier this year during Black History Month.  Take a listen (you'll have to put up with an ad, but it's worth it):
It won't be long before again you see Alexander, who lives in the Washington, D.C. area, in Charleston.  He's slated to be here for a free literary discussion during the MOJA Arts Festival.  He'll talk 7:30 p.m., Oct. 3 at the City Gallery, 34 Prioleau St., Charleston.
Take the meeting.