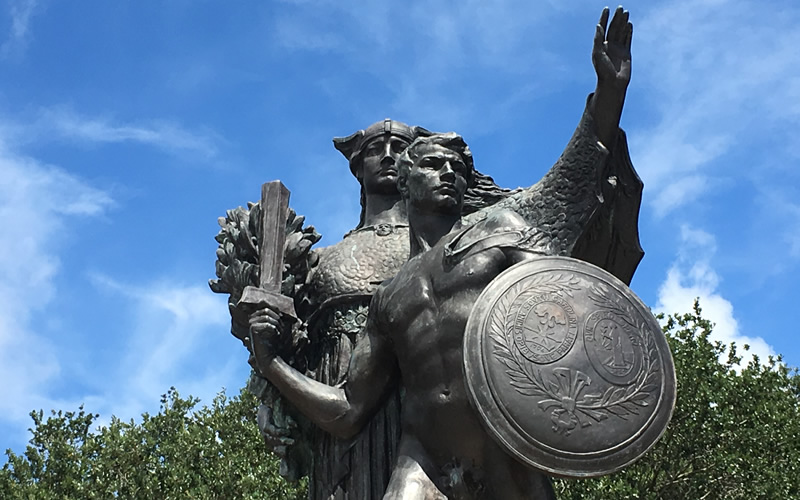 Surely you've seen statuary somewhere, but where?   And what is it?  Send your best guess to:  editor@charlestoncurrents.com — and make sure to include the name of the town in which you live.  Please also write "Mystery Photo" in the subject line.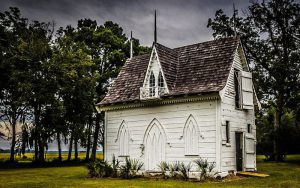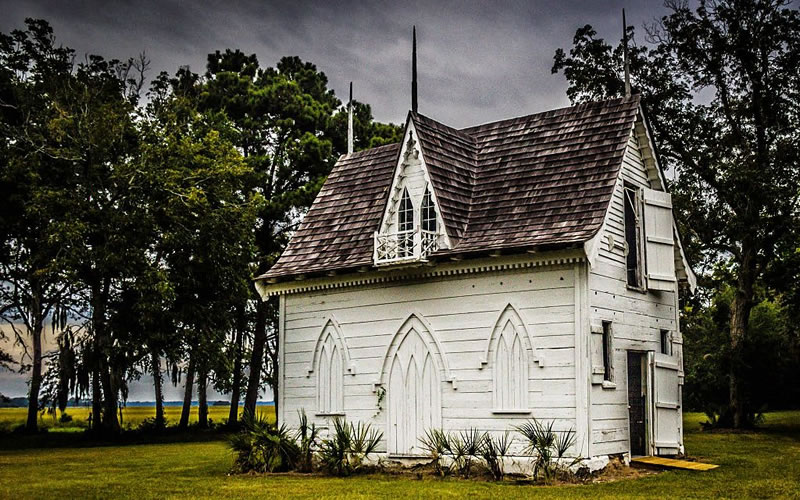 Last week's Mystery Photo was a scene with which we were not familiar – the old icehouse at Bleak House Plantation, part of Botany Bay Plantation Heritage Preserve/Wildlife Management Area in Edisto Island.  Fortunately, a number of readers recognized or discovered more information about the area.
Hats off to Chris Brooks of Mount Pleasant; George Graf of Palmyra, Va.; Stephen Yetman and Bill Mullen, both of Charleston; Bill Segars of Hartsville; Katharine Beard and Boykin Beard, both of Camden; Pete Laurie of John's Island; Charlie Morrison of James Island; and Kristina Wheeler of West Ashley in Charleston.
Graf wrote:  "According to edistoisland.com, The 4,630-acre plantation on Edisto Island was a gift from the Margaret Pepper family. It was given to the state in 1977 by Mr. Pepper but was only able to be used after his wife passed away so she would have the opportunity to continue her years on the land she loved, as per her husband's request.  In July 2008, the land – now a Wildlife Management Area operated by South Carolina's Department of Natural Resources – was made open to the public."
Segars added:  "This week your photo is of one of the three remaining out buildings at Bleak Hall Plantation on Edisto Island.  The main house was destroyed by fire many years ago.  This Carpenter Gothic icehouse was built in the 1840s while agriculturist John Townsend owned the planation. The property is now owned by the Botany Bay Plantation Wildlife Management Area."
Send us a mystery:  If you have a photo that you believe will stump readers, send it along (but make sure to tell us what it is because it may stump us too!)   Send it along to editor@charlestoncurrents.com.