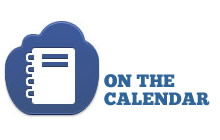 Pest house talk. 6 p.m., Aug. 30, auditorium, Charleston County Public Library, 68 Calhoun St., Charleston.  The library will present a program on the brief history of the Pest House on Sullivan's Island.  Free.
(NEW) Develop a product:  3 p.m. to 5 p.m., Sept. 6, third floor conference room of First Citizens Bank, 2170 Ashley Phosphate Road, North Charleston.  The Charleston Small Business Development Center will offer a class on how to develop a product and take it to market.  Cost:  $20.  Register here.
(NEW) Charleston Restaurant Week:  Sept. 6-17, around the area.  The Greater Charleston Restaurant Association presents the annual event to allow people to enjoy world-renowned cuisine at prices a little lower than usual.  More.
(NEW) Colour of Music Festival:  Oct. 18-22, Charleston.  The fifth annual festival will offer an array of classical music to showcase the impact and historical significance of black classical composers and performers.  More.
Farmers markets.  Here is a list of various markets in the Lowcountry throughout the summer:
TUESDAYS:  Mount Pleasant Farmers Market occurs every Tuesday starting at 3:30 p.m. and ending at 7 p.m. Location:  645 Coleman Blvd., Mount Pleasant.
WEDNESDAYS: West Ashley Farmers Market opens at 3 p.m. every Wednesday in Ackerman Park, 55 Sycamore Ave., Charleston.  It will continue through Oct. 4.
THURSDAYS:  Sullivan's Island Farmers Market starts at 2:30 p.m. every Thursday at 1921 I'On Avenue in front of the Poe Library.
THURSDAYS:  Isle of Palms Farmers Market is 4 p.m. to 7 p.m. through Aug. 31.  It is held at the Isle of Palms County Park.
SATURDAYS:  Charleston Farmers Market occurs every Saturday through Nov. 25 at Marion Square.  It opens at 8 a.m. and ends at 2 p.m.
SATURDAYS:  Johns Island Farmers Market operates each Saturday from 9 a.m. to 1 p.m. throughout the summer to allow patrons to beat the heat.  The market is located on the campus of Charleston Collegiate School, 2024 Academy Road, Johns Island.
Early morning bird walks at Caw Caw:  8:30 a.m. every Wednesday and Saturday, Caw Caw Interpretive Center, Ravenel.  You can learn about habitats and birds, butterflies and other organisms in this two-hour session.  Registration not required, but participants are to be 15 and up.  $10 per person or free to Gold Pass holders.  More:  http://www.CharlestonCountyParks.com.
If you have an event to list on our calendar, please send it to editor@charlestoncurrents.com for consideration.  The calendar is updated weekly on Mondays.