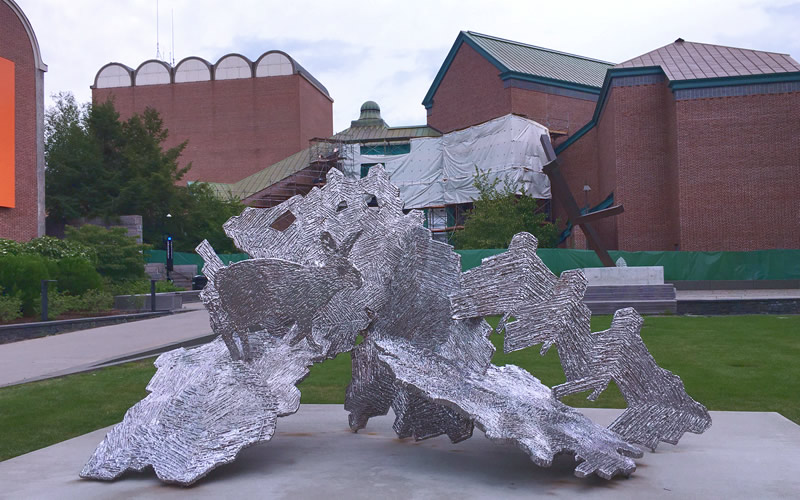 Here's something you won't see in South Carolina, but where is this silver sculpture?  Send your best guess to:  editor@charlestoncurrents.com — and make sure to include the name of the town in which you live.  Please also write "Mystery Photo" in the subject line.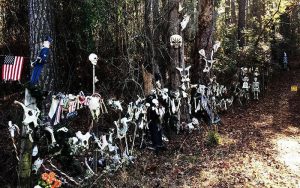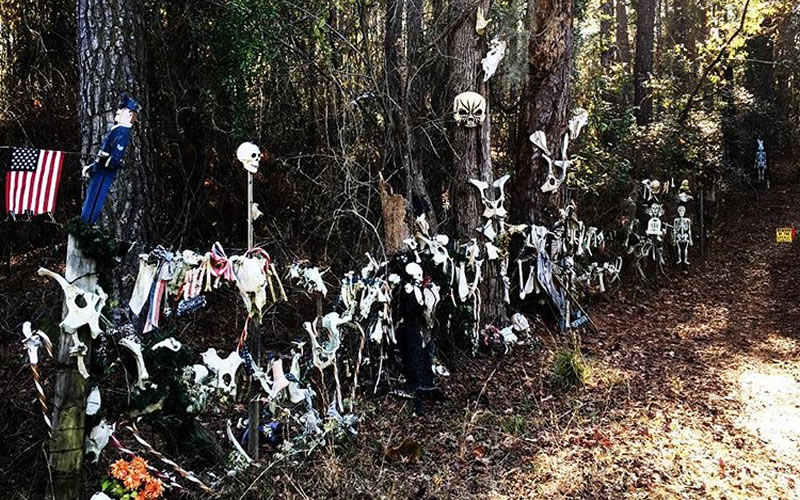 Last week's ghoulish mystery photo sent in by cartoonist Robert Ariail of Camden (his daughter actually took the photo) was solved by two photo detectives.  Hats off to C.D. Rhodes of Columbia, who wrote (after employing various online sleuthing tools):  "This one seemed like it would be tougher than it was.  This is a random driveway on Hwy 267 in Calhoun County between Lone Star and Elloree."  Others who correctly identified the photo were Boykin Beard of Camden and George Graf of Palmyra, Va.  Congratulations, all!
Send us a mystery:  If you have a photo that you believe will stump readers, send it along (but make sure to tell us what it is because it may stump us too!)   Send it along to editor@charlestoncurrents.com.
Have a comment? Send to:  editor@charlestoncurrents.com.